In the summer of 2020, the Lord led us through an experience of trust and listening. We had been in quarantine for the winter. In June the Lord put it on our hearts to come together and use the outdoors as our classroom. We met a couple of times each month and He helped us put the lessons into being. Each session was a testimony of God leading and guiding our hearts and minds.
It was astounding that as we progressed, we saw a pattern forming. Not only was He using the Lord's Prayer to teach us how to pray, He was using the example of the seed of His spirit and the seed of prayer as an example through all the lessons and prayer points. It was exciting to see what would happen next!
Another wonderful thing we noticed was the love, hope and joy that each lesson provided. When we taught Repentance, we were given the example of the Robe of Righteousness. After Repentance and Forgiveness, He taught us about FRUIT! The Fruit of the Spirit that follows righteousness. What a loving Father! His way of teaching the children was through showing the benefits and blessings of righteous living, not the other way around.
This series of Prayer Points are foundational to all of the others. Ask the Lord to show you how to reach the children in your care. We will share what we did and hope that it will be a spring board for your group.
*****************
KKITs
(Kingdom Kids in Training) ages up to 7
KKids
(ages roughly 7-12)
YAKKs
(Youth Assistants 4 Kingdom Kids) ages 13 +
*****************

A. Rooted and Grounded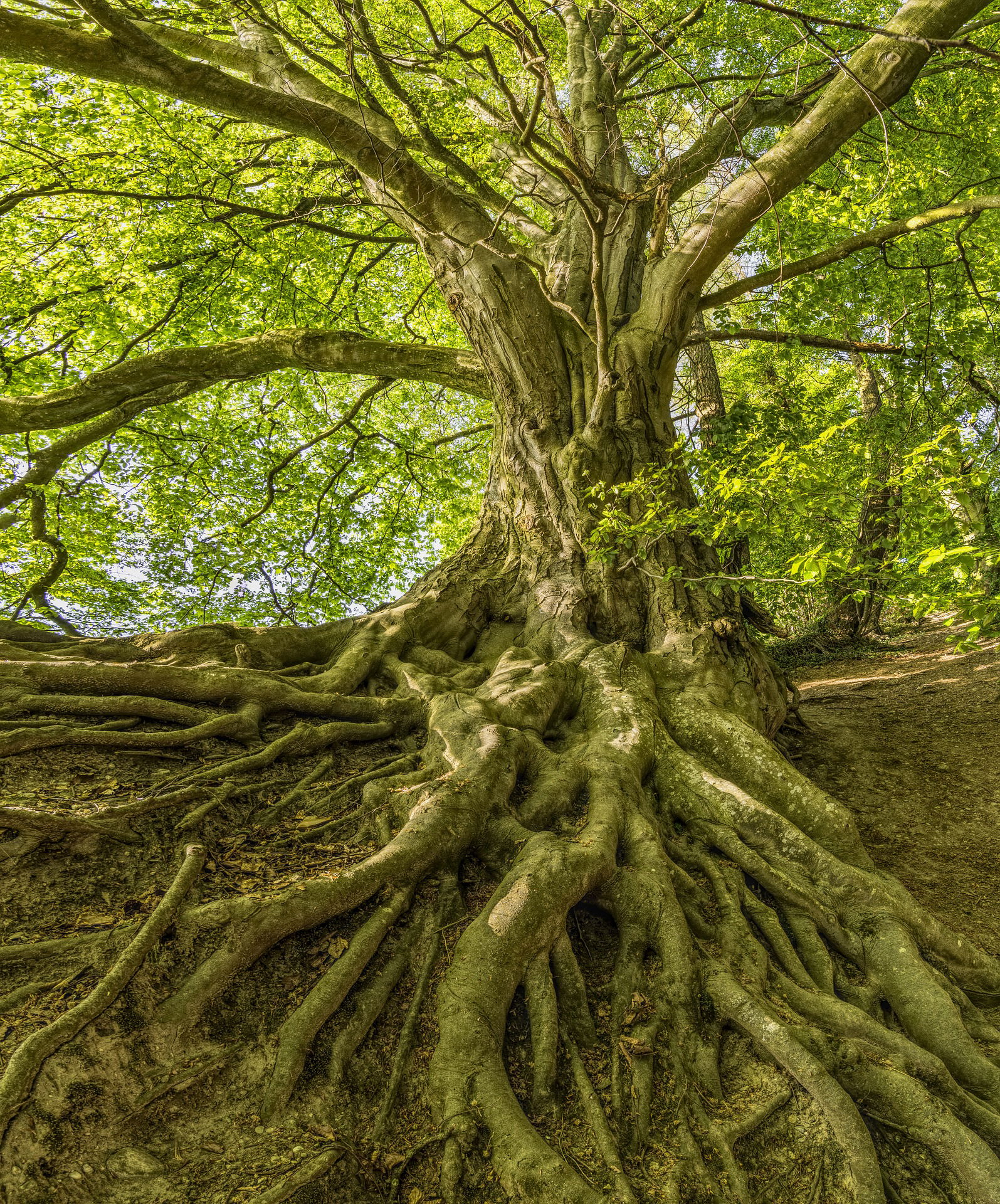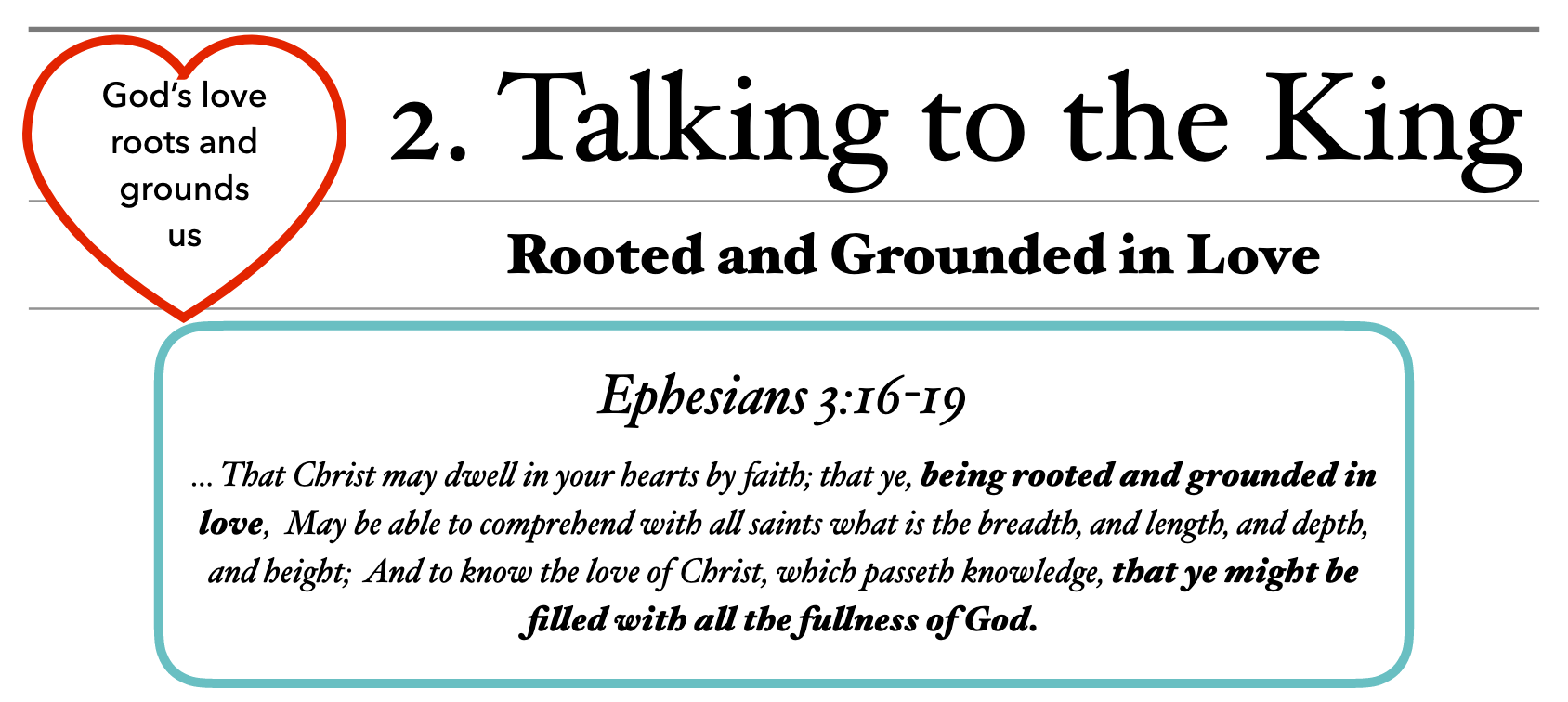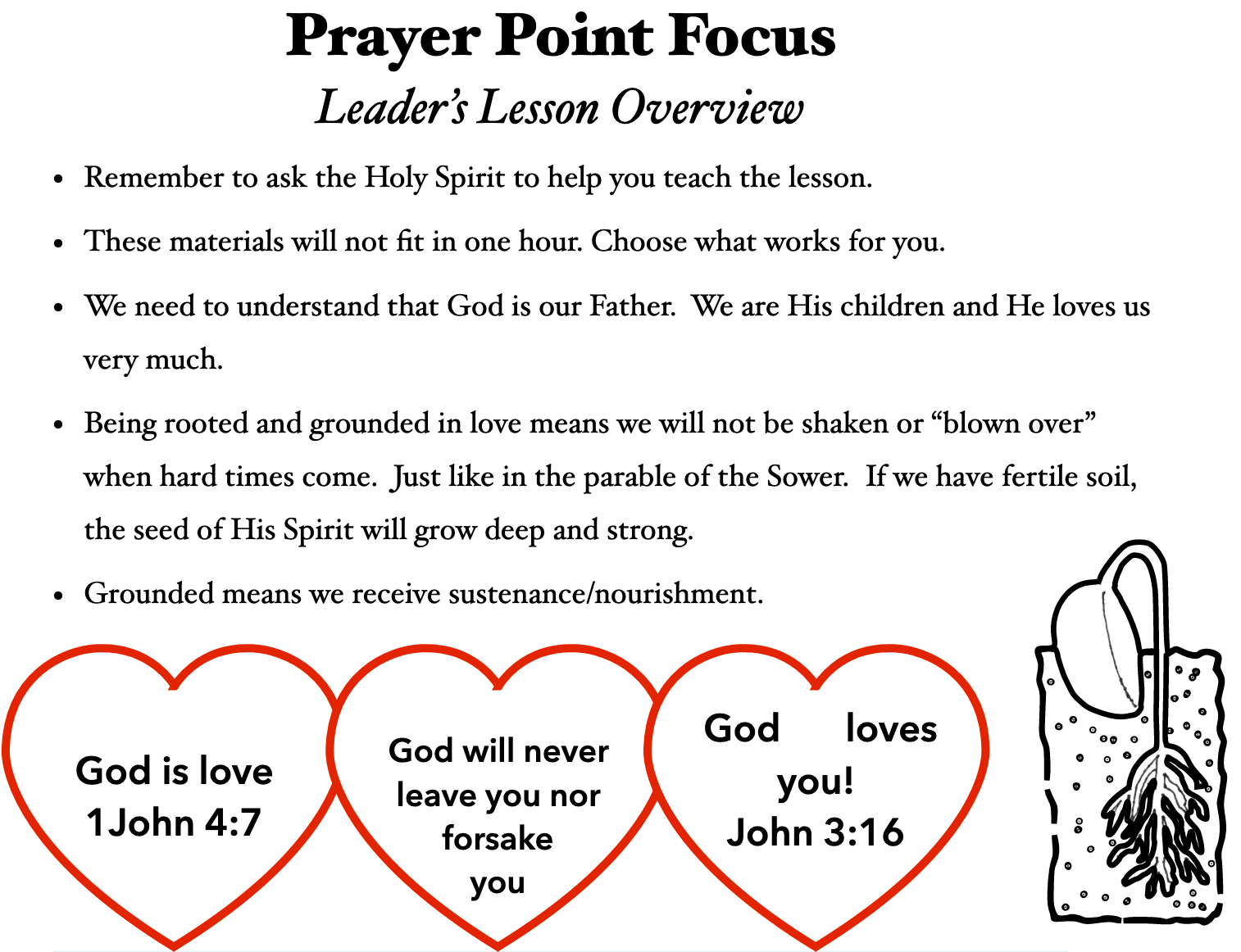 Email us for a pdf of the Prayer Point Lessons
----------------------------
B. Praise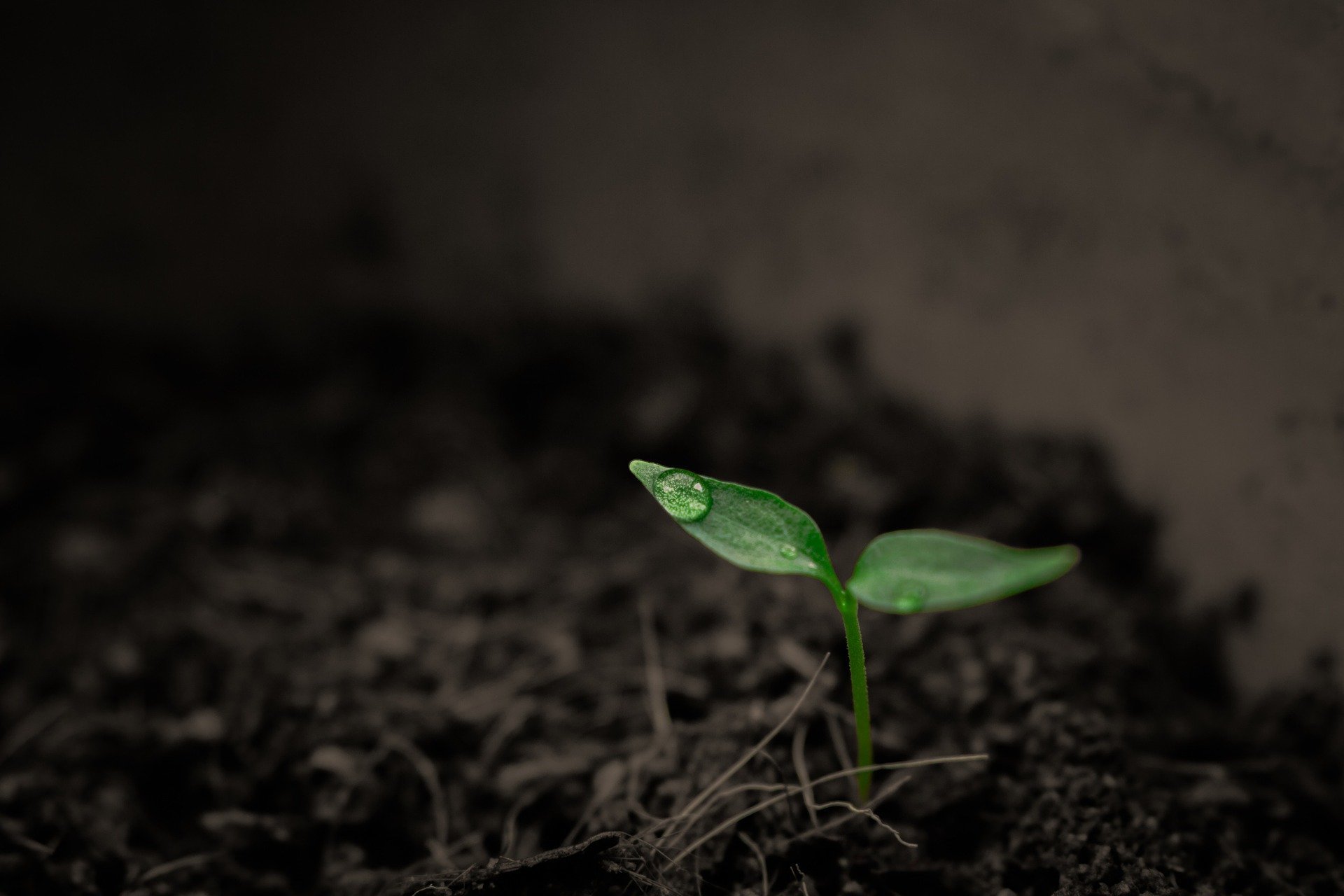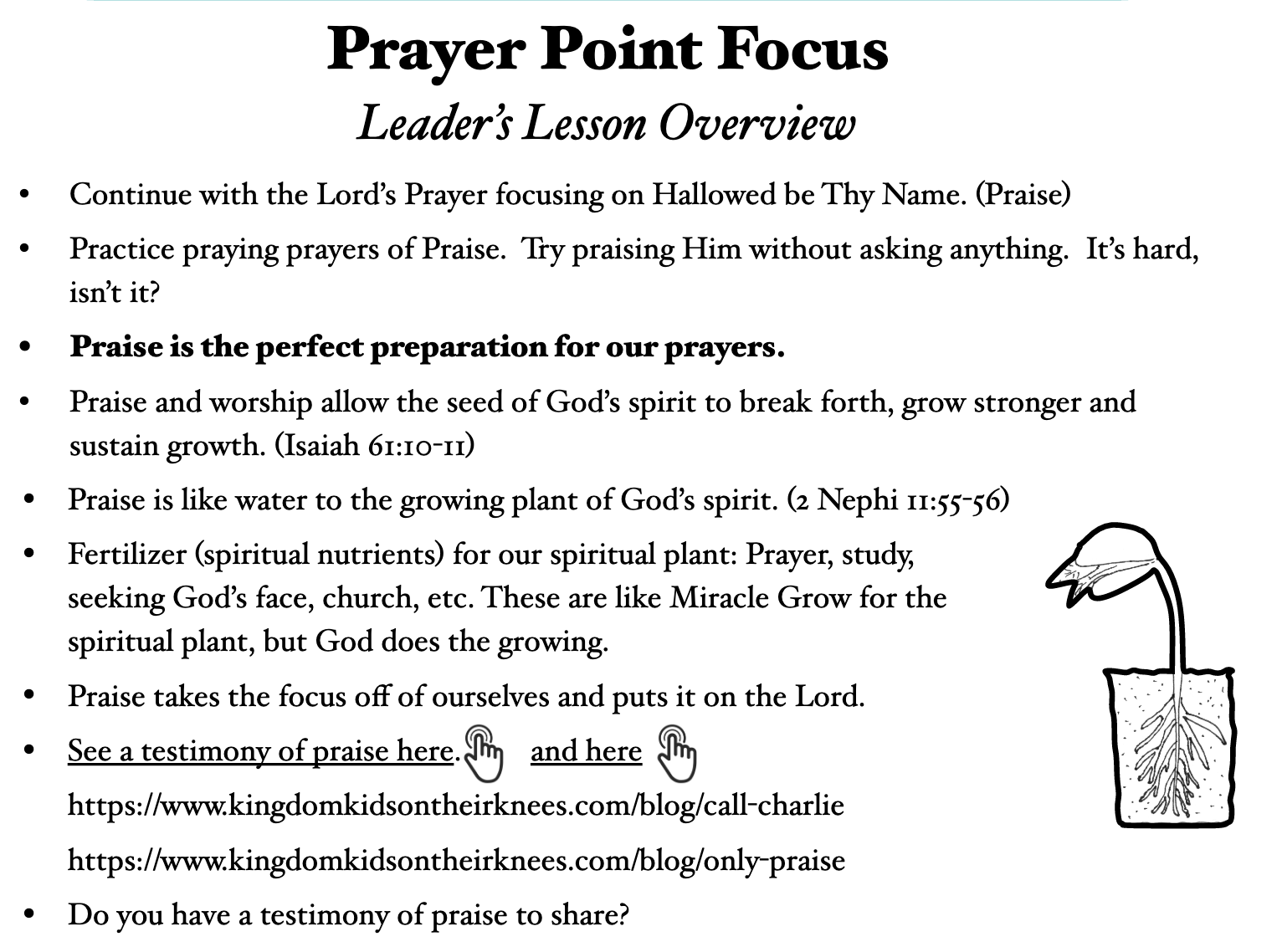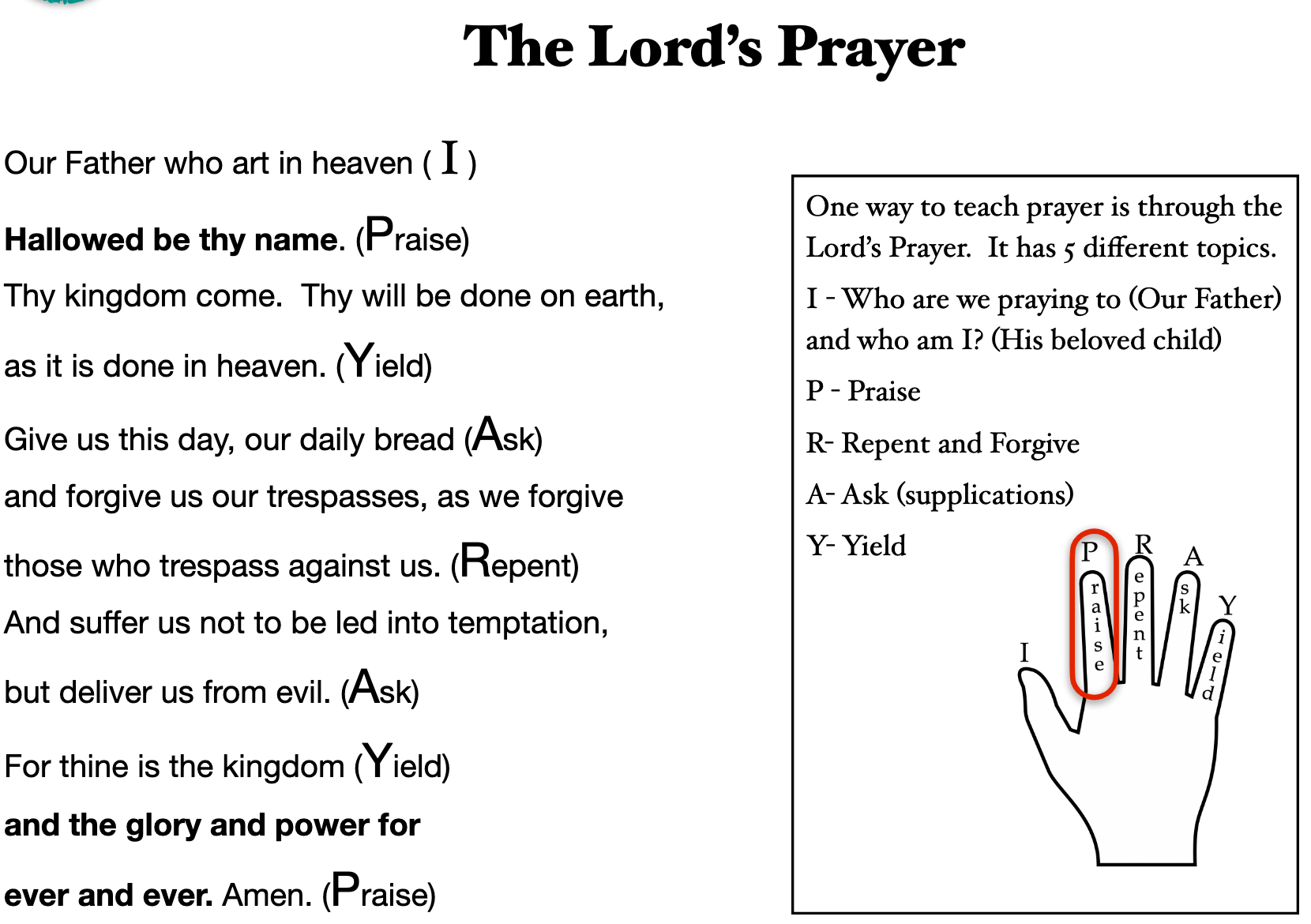 ----------------------------
C. Repent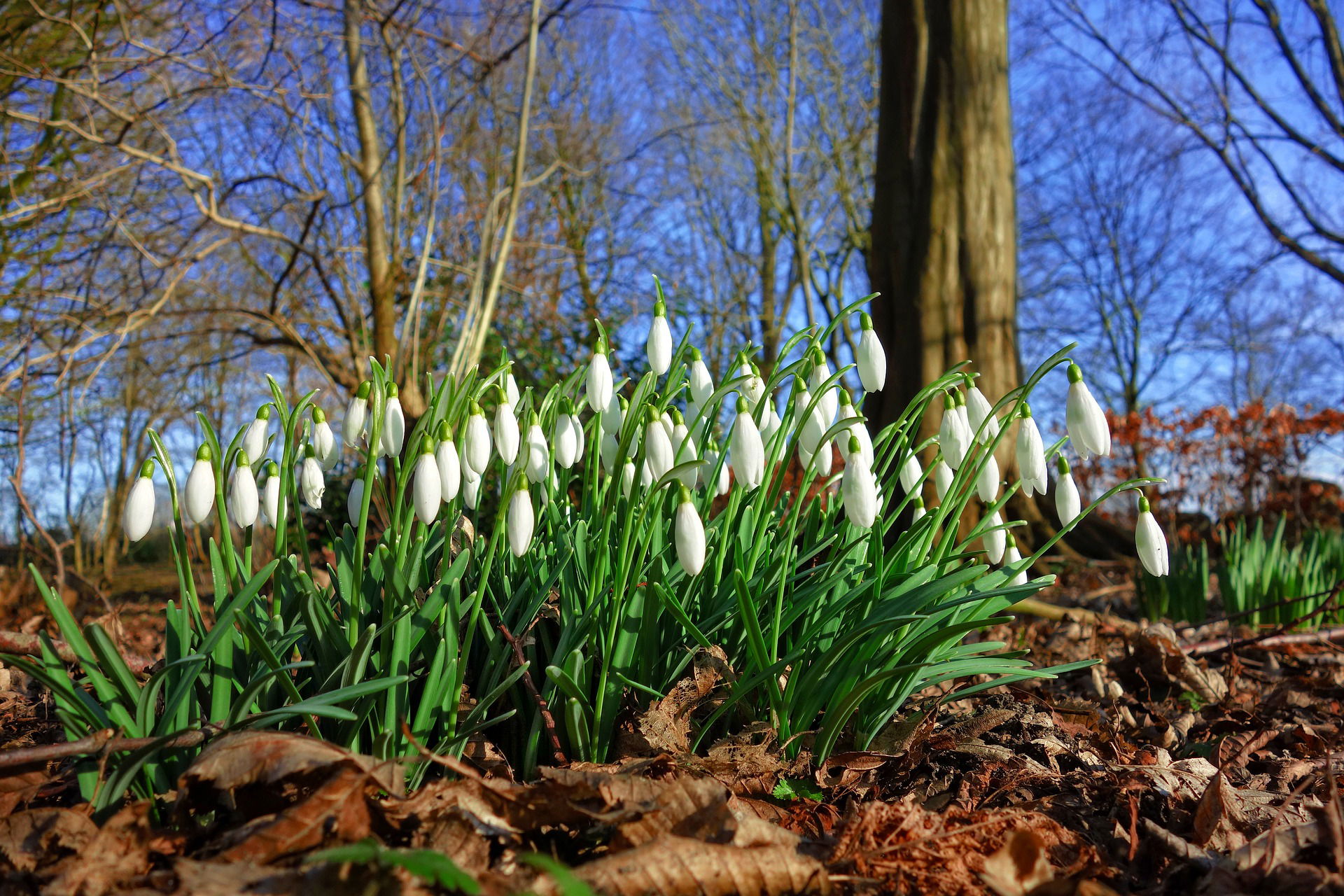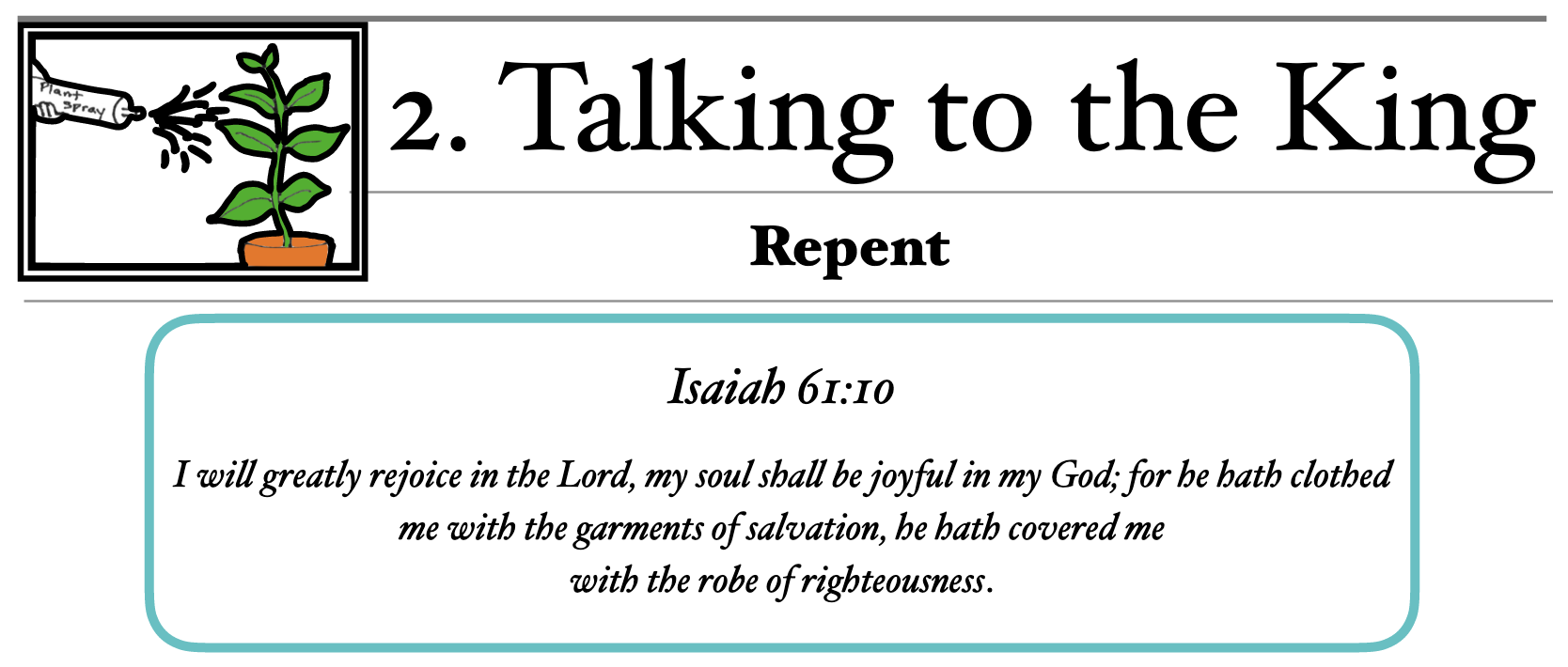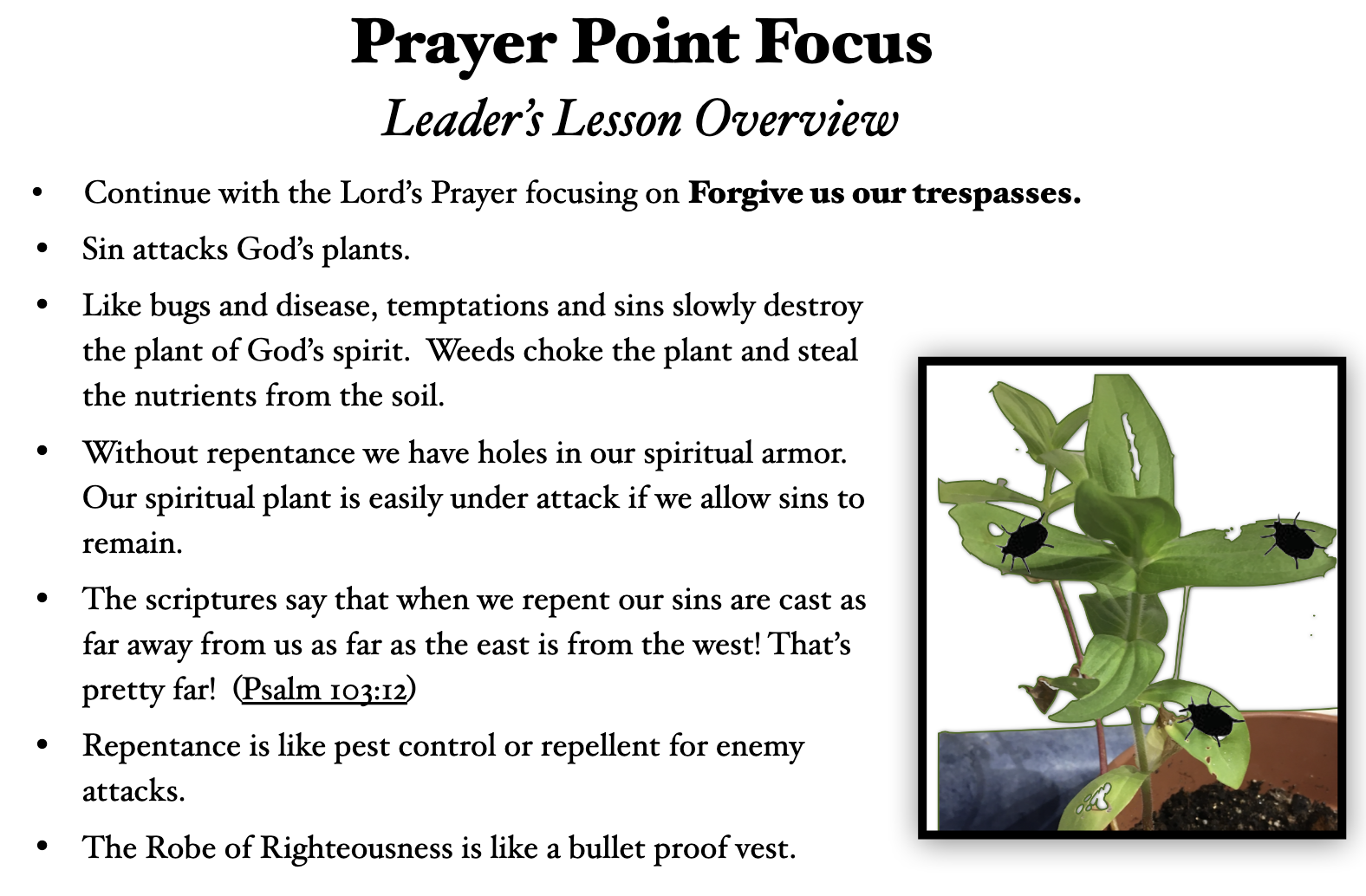 ----------------------------
D. Forgive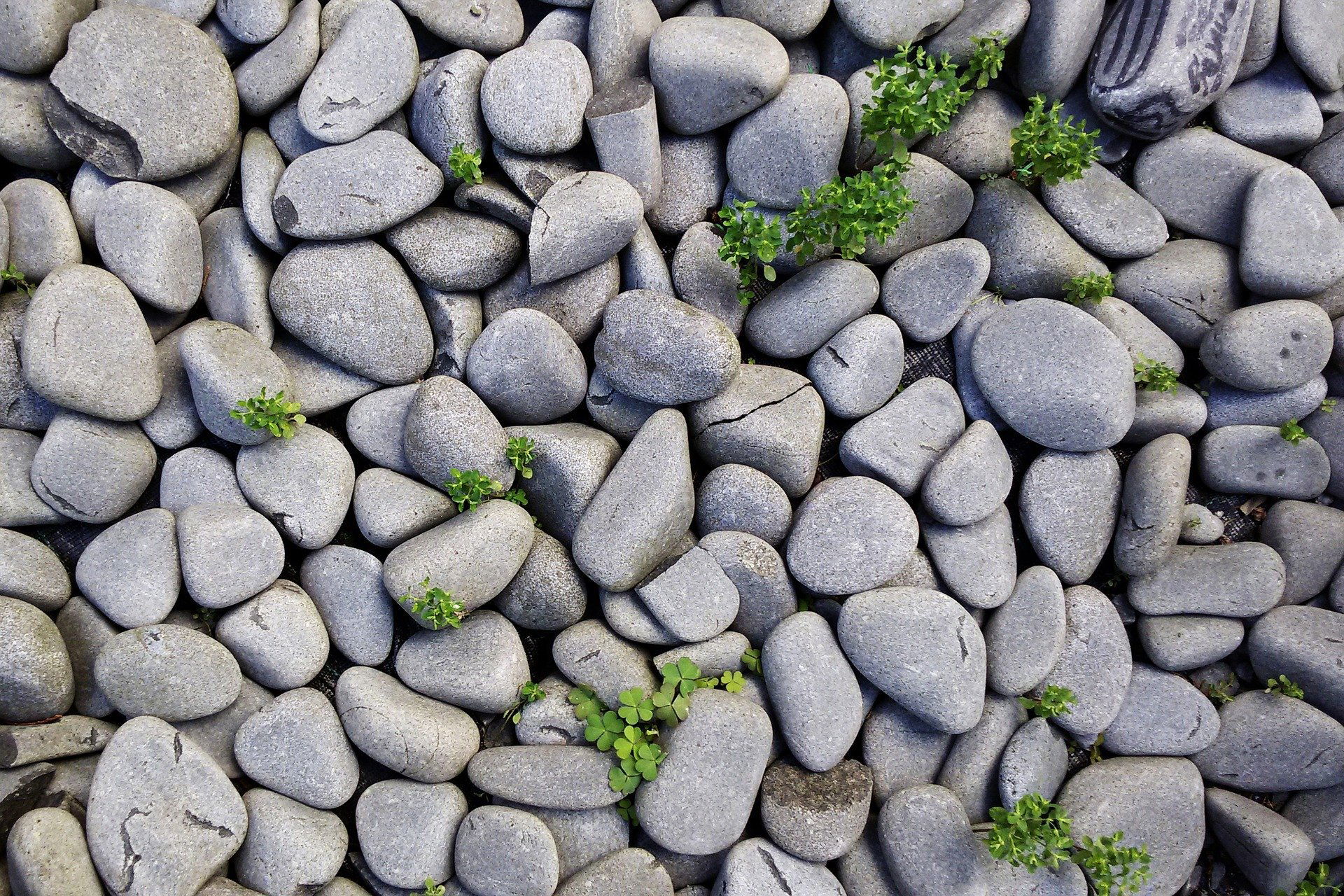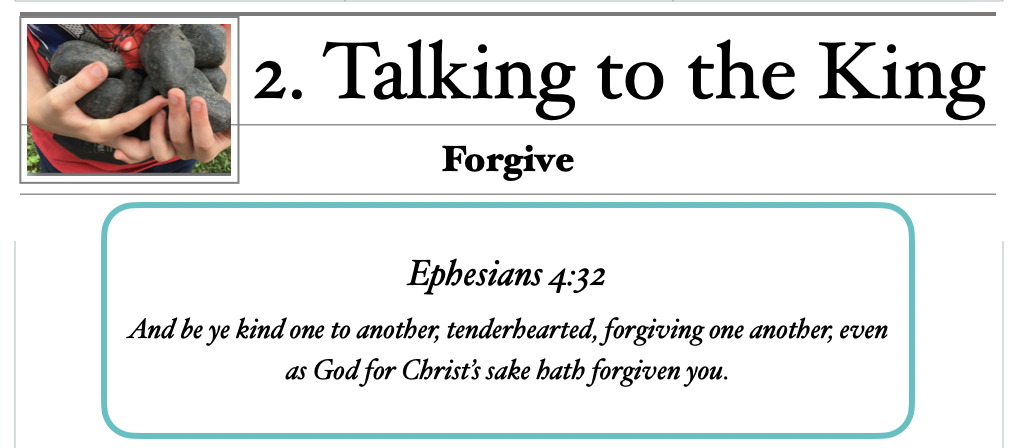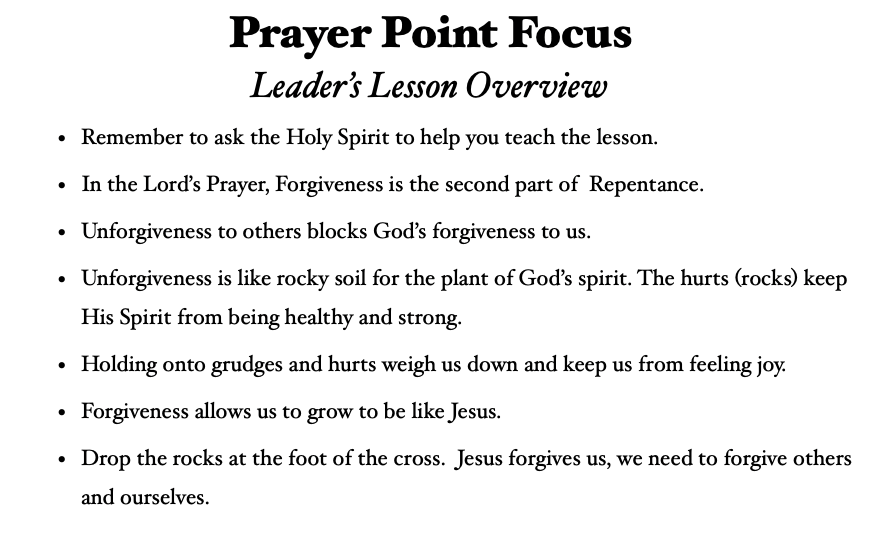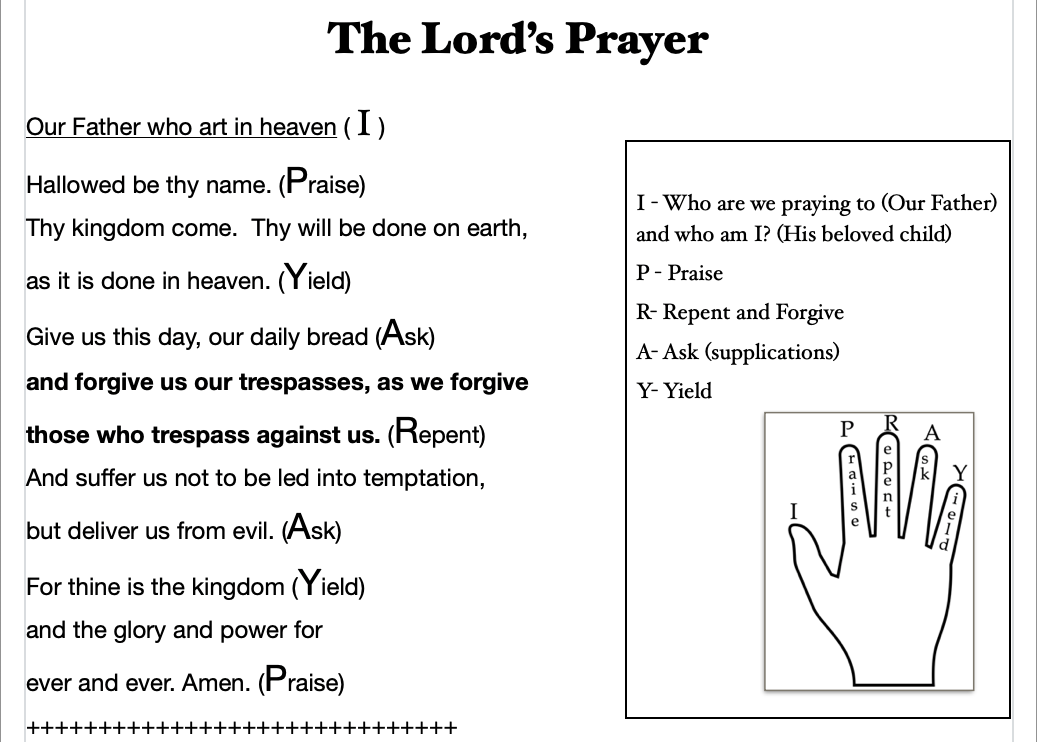 E. F.R.U.I.T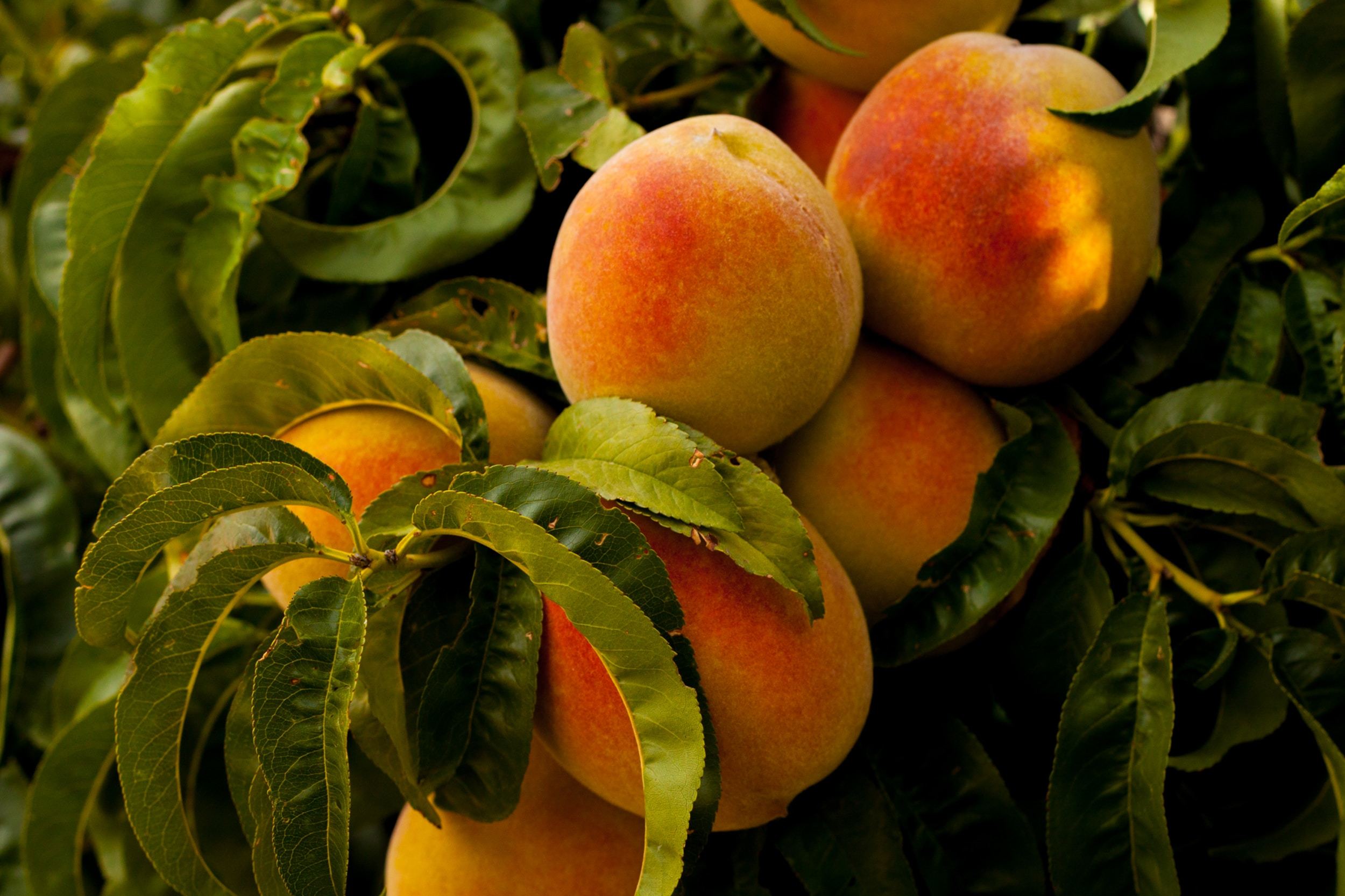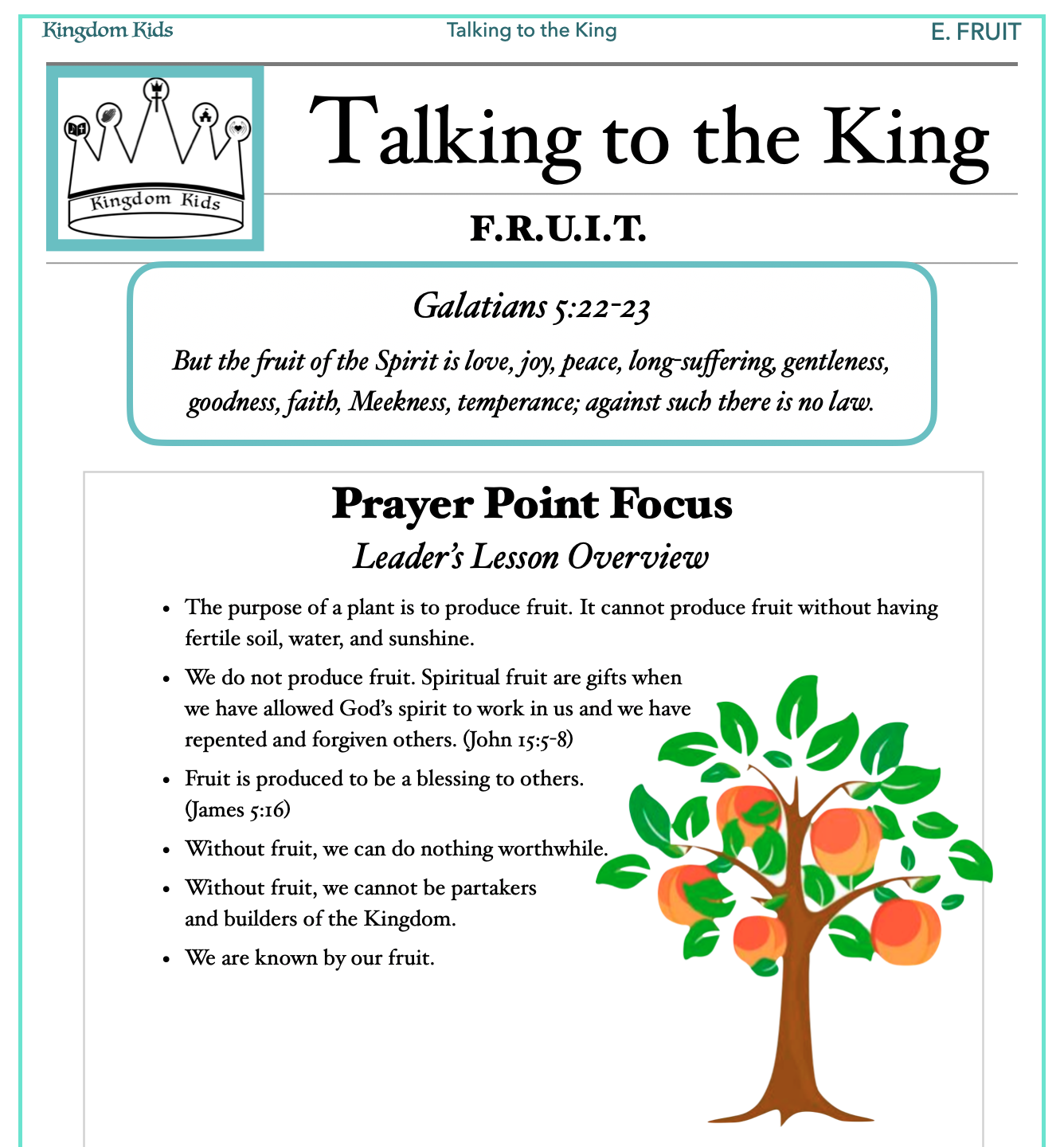 ----------------------------
F. Ask and Yield