Jesus taught His disciples how to pray using The Lord's Prayer. We go through this is in the first 8 Prayer Points. The real point is that prayer is relationship. God wants us to have a relationship with Him and His son Jesus.
Jesus gave examples of prayer through His life.
• He worshiped His father through prayer.
• He prayed aloud and silently.
• He prayed in groups and by himself.
• He prayed while fasting.
• He even prayed all night!!
---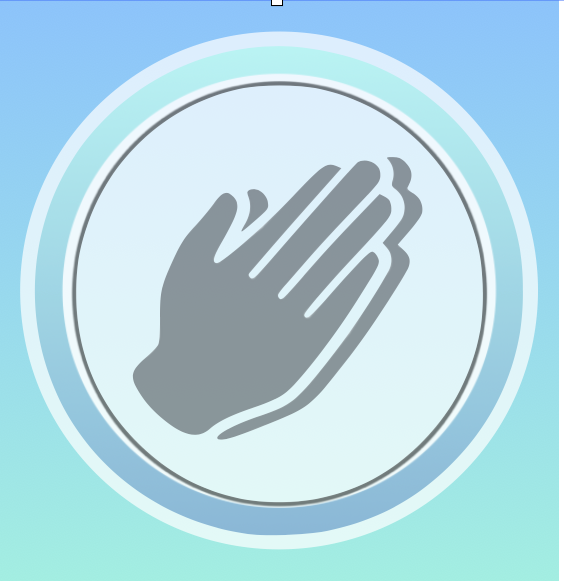 Prayer Challenges
To go to the lesson, click the blue letters in each heading.
When you pray, remember that He is your father, you are His child and He loves you very much. Since you are a child of the King, you can come talk to Him anytime and anywhere.
---
Spend some time in Private Prayer. You could visualize sitting on your Father God's lap or inviting Him in to your prayer space. Just tell Him what is on your heart or just tell Him you love Him and want to get to know Him better!
---
Look for God's love all around you. Maybe you will see it in people. Maybe you will see it in nature. Look in the scriptures. Look in the hymn book for signs of His love. Maybe you will find a song or scripture to hang onto when you are scared or lonely. Put it in your Treasure Book.
Declaration:
I'm a Kingdom Kid and I'm here to say,
I'm living my life in a brand new way.

---
Practice prayers of praise during your family prayer time or on your own. Notice the difference when you focus your prayers on Jesus rather than just asking for your needs.
You could start your prayer by saying,
"God you are _____________.
I love you because you ___________."
---
Use the Lord's Prayer to help you pray this week. Ask God to show you if you have any bugs or disease on your spiritual plant. Asking God to forgive you, can allow His spirit and your prayers to grow! Thank and praise the Lord for His righteousness that covers you when you repent!
Declaration
I repented of my sins
And asked Jesus in my heart
He's living here inside
And His love is off the charts!
---
Next time a movie starts playing in your head about something that hurt you, that's a rock. It's hurting you and others around you. It makes you feel heavy inside.
Confess it to God. Say something like, "God, this really hurt me. But, I know you don't want me to have rocks in my heart. Can you help me to forgive them?"
When you are ready, forgive them and ask God to bless them.

You will feel so free and light! Praise the Lord for His goodness and mercy!

---
Continue praying, praising and getting to know your Father in Heaven. As you clean out the weeds and rocks from your heart, ask Him to send the Fruit of His Spirit. When His Spirit lives inside you, it's easier to love, share and forgive!
Declaration
He sent His Holy Spirit
And He's helping me to stay
In His peaceful Kingdom
And in the narrow way.
---
When you pray for things or people, be as specific as possible. Pray what you think God would want for that situation or person. Are they sick? Pray for healing. Are they out of work? Pray for a job that would bless them and their family. Are you having a hard time with something? Pray for guidance and direction.
Then, yield to him and to His will. Turn it over to Him and praise Him that He knows what is best.
Declaration
Now I'm a Kingdom Kid
And I want to share with you,
The message of His Kingdom
So you can be one, too!
---
After you have finished the New Life With the King chapter, ask yourself if you have ever asked Jesus to be your King, your Savior and Lord of your life. If you haven't and you are ready, ask Him. Tell Him you want Him to boss of your life. That you need Him to save you from being like a seed that never sprouts or a caterpillar that never grows into a butterfly. This is the most important prayer you can ever pray.
If you have already prayed about this, it never hurts to thank God for saving you and rededicating your life to Him.
Declare:
I've repented of my sins and asked Jesus in my heart,
He's living here inside and His love is off the charts!
---
Keep praying, praising, repenting, asking and yielding!
Try to identify at least one talent or gift that you have that you can offer to the Lord and to others. You have gifts to share. Pray about how you can do the most good with that gift.
---
Pray together as a group or a family and spend some time listening. Don't forget that we have to tune in to His "channel." Singing worship songs, praising Him, reading scriptures (even praying from the scriptures) repenting and forgiving are some of the ways to get to His "channel." I.P.R.A.Y.
---
Continue to P.R.A.Y. while listening and thinking, "What does God want?"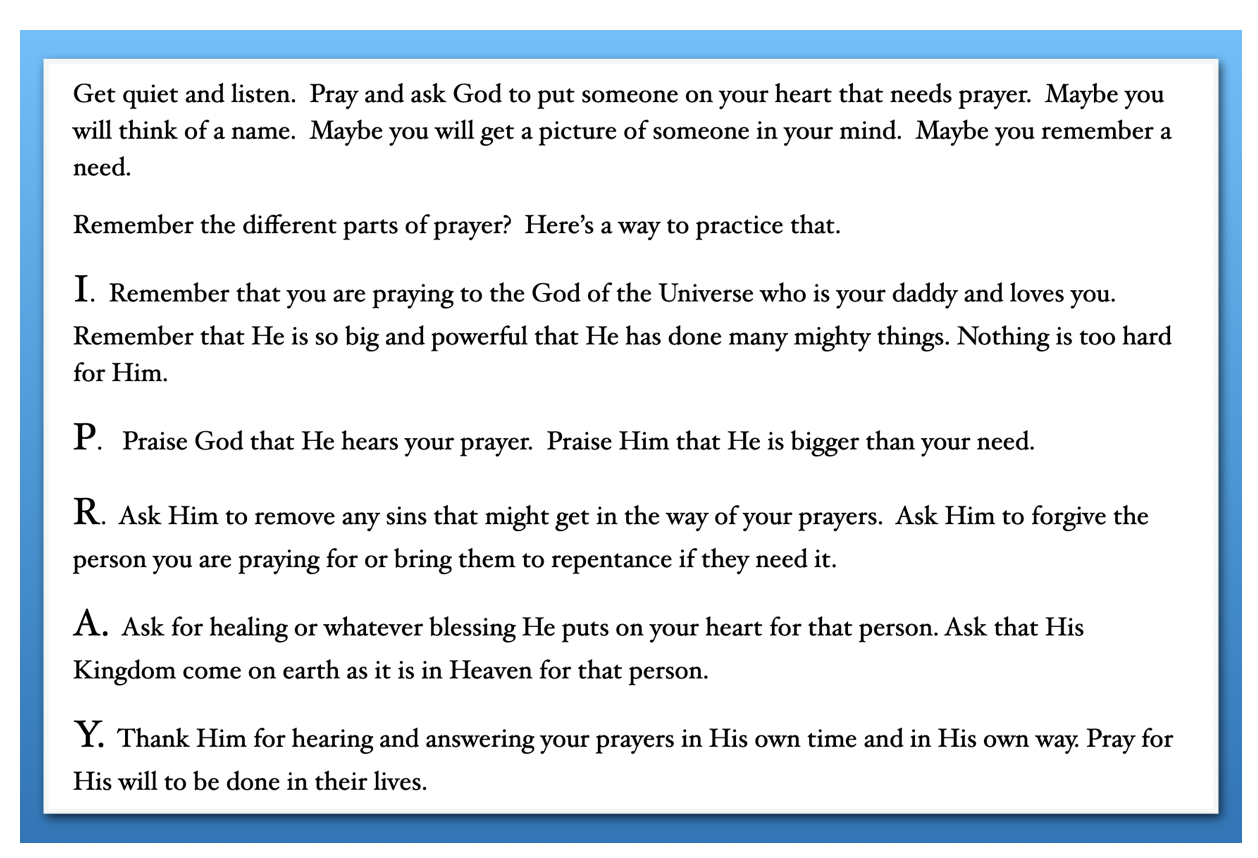 Listen and pray for others using scriptures or however God leads you when you listen.
---
During your family prayer time, focus some of your prayers are those who are lost and need to find their Shepherd.
The children now have learned many prayer points. Review them and ask God what tools and scriptures to use to pray for those that are lost. Practice listening for God's direction in how to pray.
---
When there are challenges in your life, remember to pray and ask God for His Spirit to help you. What armor do you need? Maybe remembering God's truth instead of lies will help. Maybe declaring God's word as the Sword of the Spirit would help. Maybe walking in peace is the best choice. Always remember that our fight in this life is not against people but against the enemy.
---
Ask God if there is any darkness or tarnish on your armor. When everything seems to go wrong, that's a clue that the enemy is close by. Go back to I. P.R.A.Y. to get that armor shining, tight and flaming dart proof!
Is there anything that causes you to have darkness or dark thoughts? Remember that God can speak to your heart if you will listen. Talk to God about it. Repent or forgive.
Declare out loud the Word of God or sing along with this song!
https://www.youtube.com/watch?v=ZuJWQzjfU3o
---
Is there anything in your life that is hard? We all have hard things to deal with sometimes. How could praising the Lord change those situations? Try praising Him and reminding yourself that He is big enough to handle anything that comes your way.
---
The next time you have fear, praise the Lord, sing a song or say a scripture and tell fear to leave in the name of Jesus!!
---
Group Prayer
These are some ways that we have explored praying with children. They really like the Popcorn Praise and Ping Pong Prayer. It's all in the name. ;-)
Popcorn Praise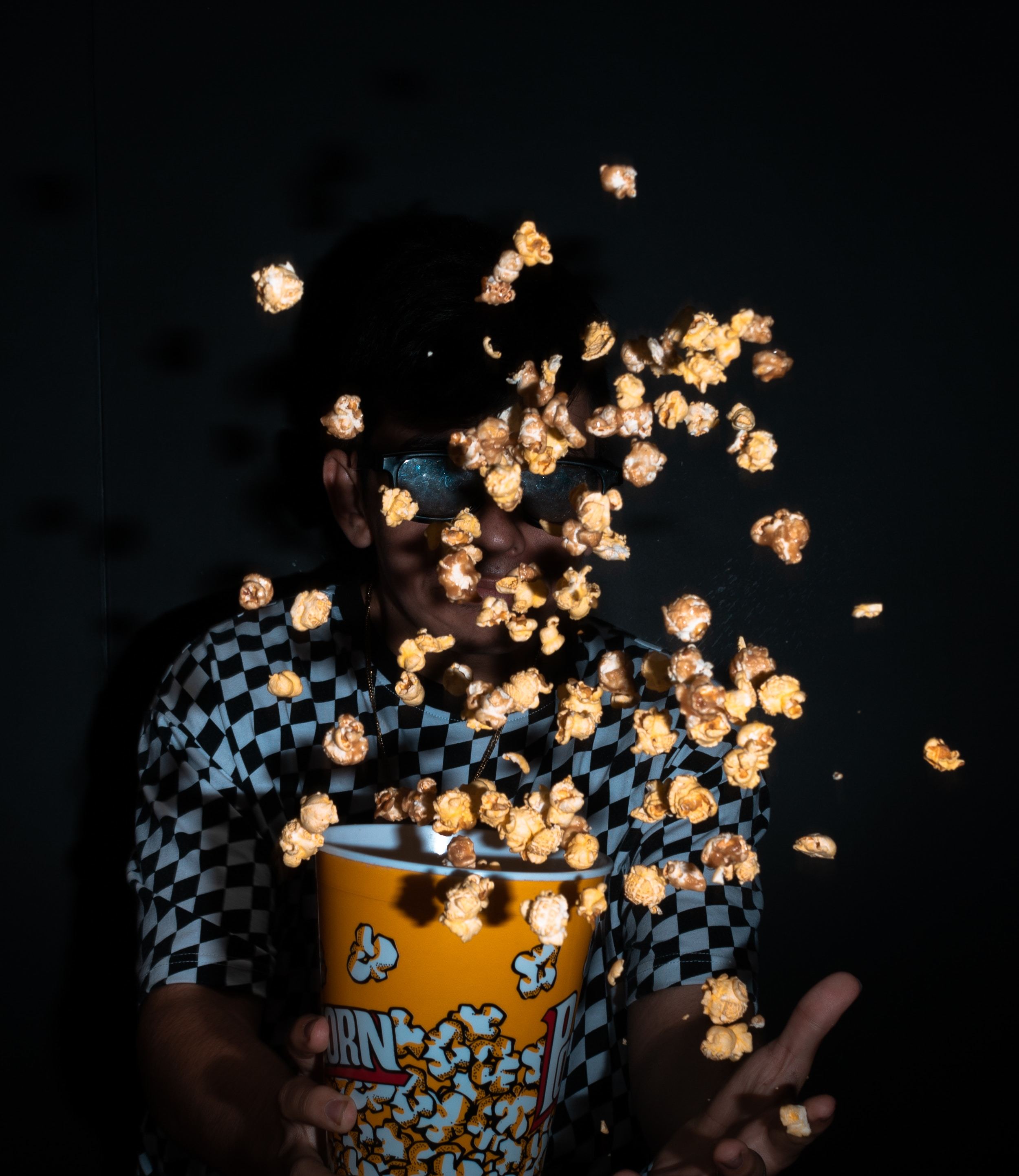 I tell the children that when popcorn sits in a cold pan, it just sits there. But, when it gets hot enough, it can't stay in its shell any longer. That's just like us when we know great things that God has done. We just HAVE to share it! During Popcorn Praise we jump up and tell something wonderful about God.
---
Private Prayer Time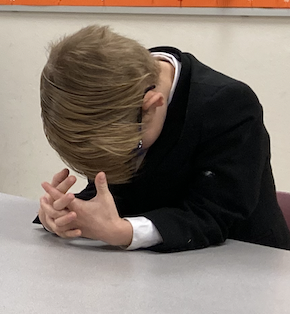 Jesus went off by Himself to talk to his Father many times. Private Prayer Time is for when you want to pray to your Papa God all by yourself. You can practice having private prayer times together as a family or in your small group. You may have a little chat about possible things to pray about. But, mostly, it's just a time to practice having alone time with God.
---
Ping Pong Prayer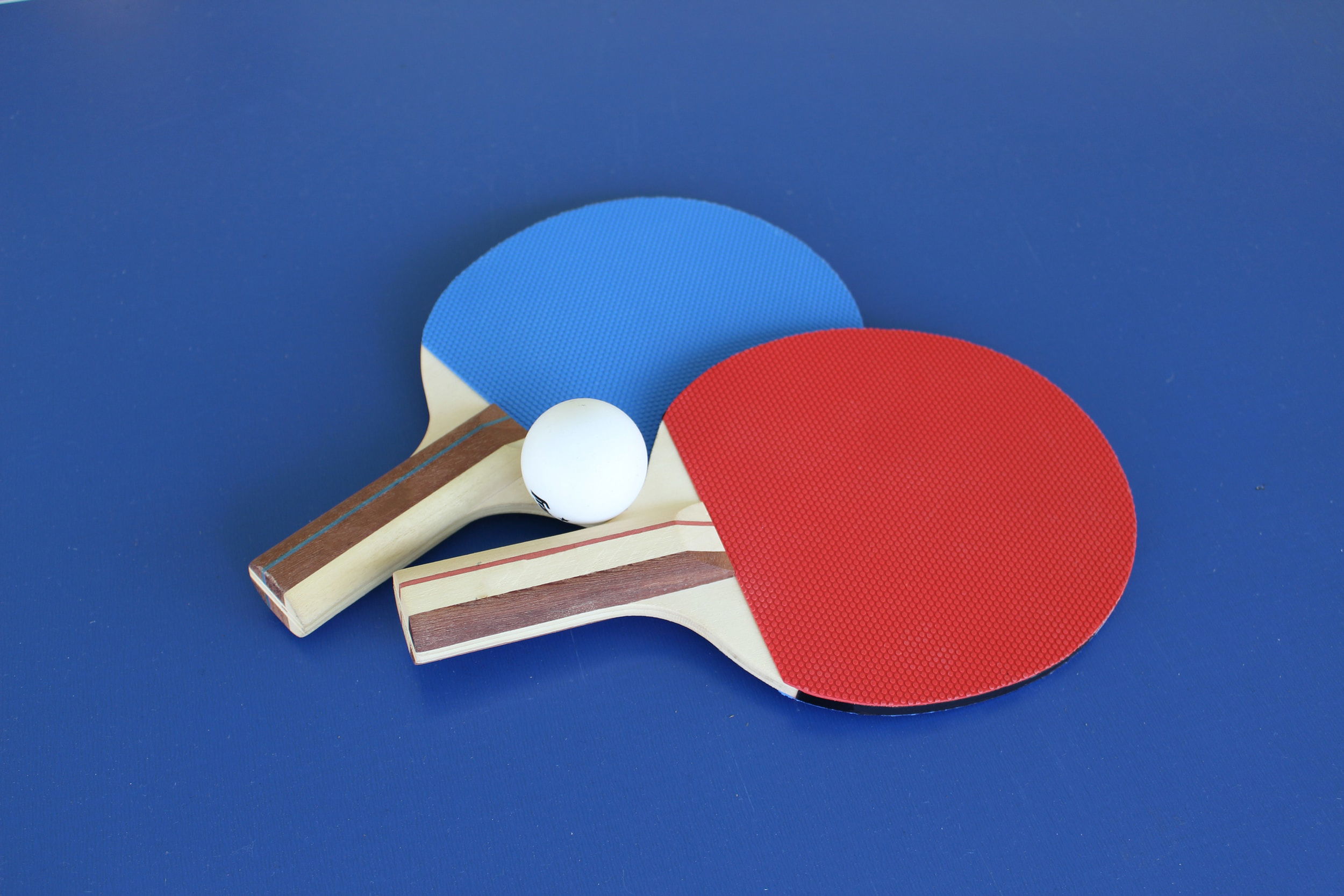 Ping Pong Prayer just evolved for us. It's really just group sentence prayer, maybe on a certain topic. One person starts, says a sentence or two and says "pass" or "ping" and another person carries on the prayer. Kind of like this:
Person 1. Father, I thank you for this wonderful day. pass
2. And, God, thank you for the birds singing in the trees. pass
3. And, thank you that my mom has come home from the hospital. pass
4. Lord, help Mary's mom heal and be whole again. pass...
---
Pile Up Prayer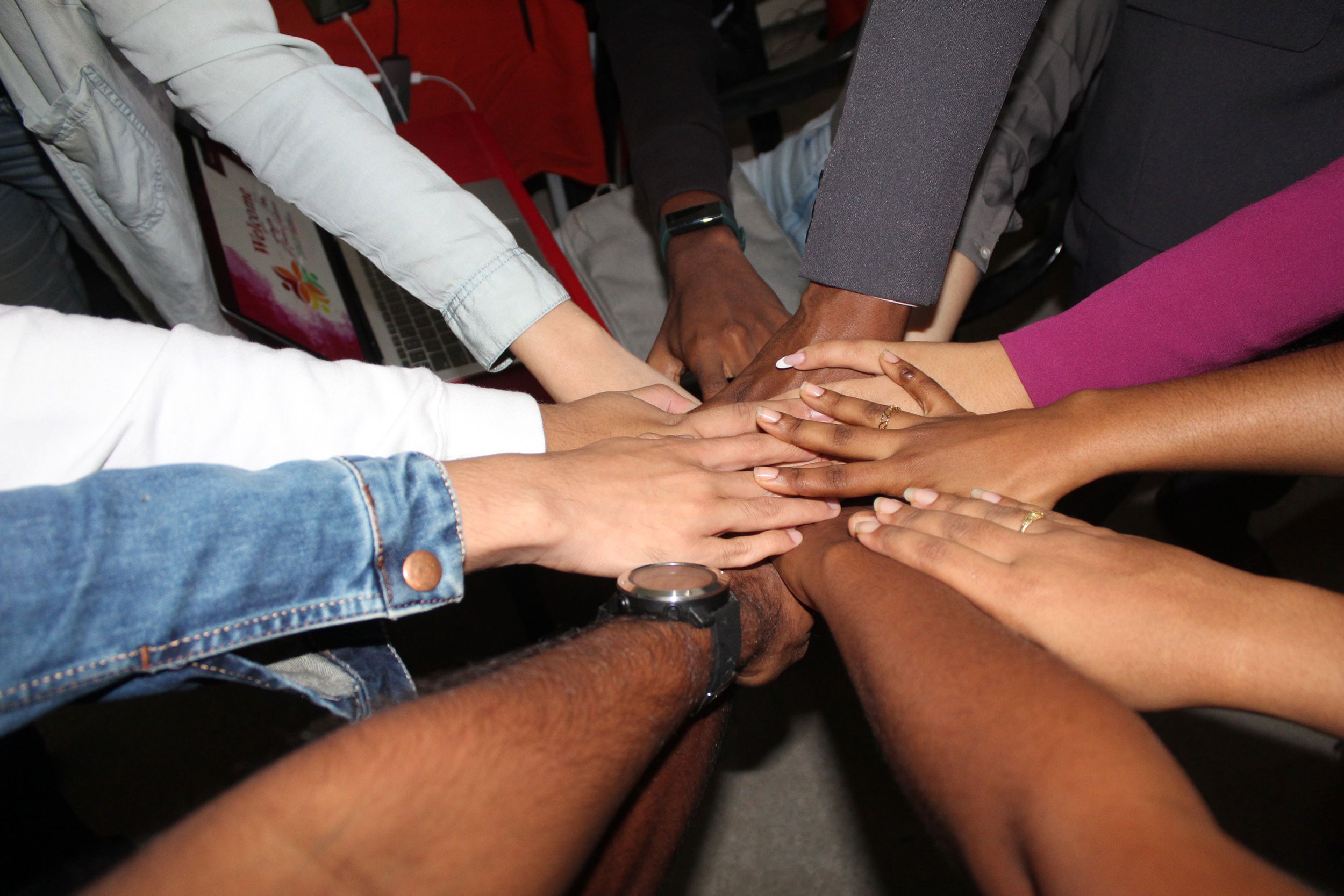 This is group prayer like in a huddle. This could be at the end of your time together. You could do this like Ping Pong Prayer: as each person prays, they place their hand on top of the ones in the middle until all have prayed that want to.
OR everyone puts their hands in the middle and one or two people say a prayer. Like at the end of a huddle, you break and all say, "Amen!"
We also have done this at the end of K Kids when we say the Kingdom Kid pledge together and review our challenge for the week.
---
Powerful Prayer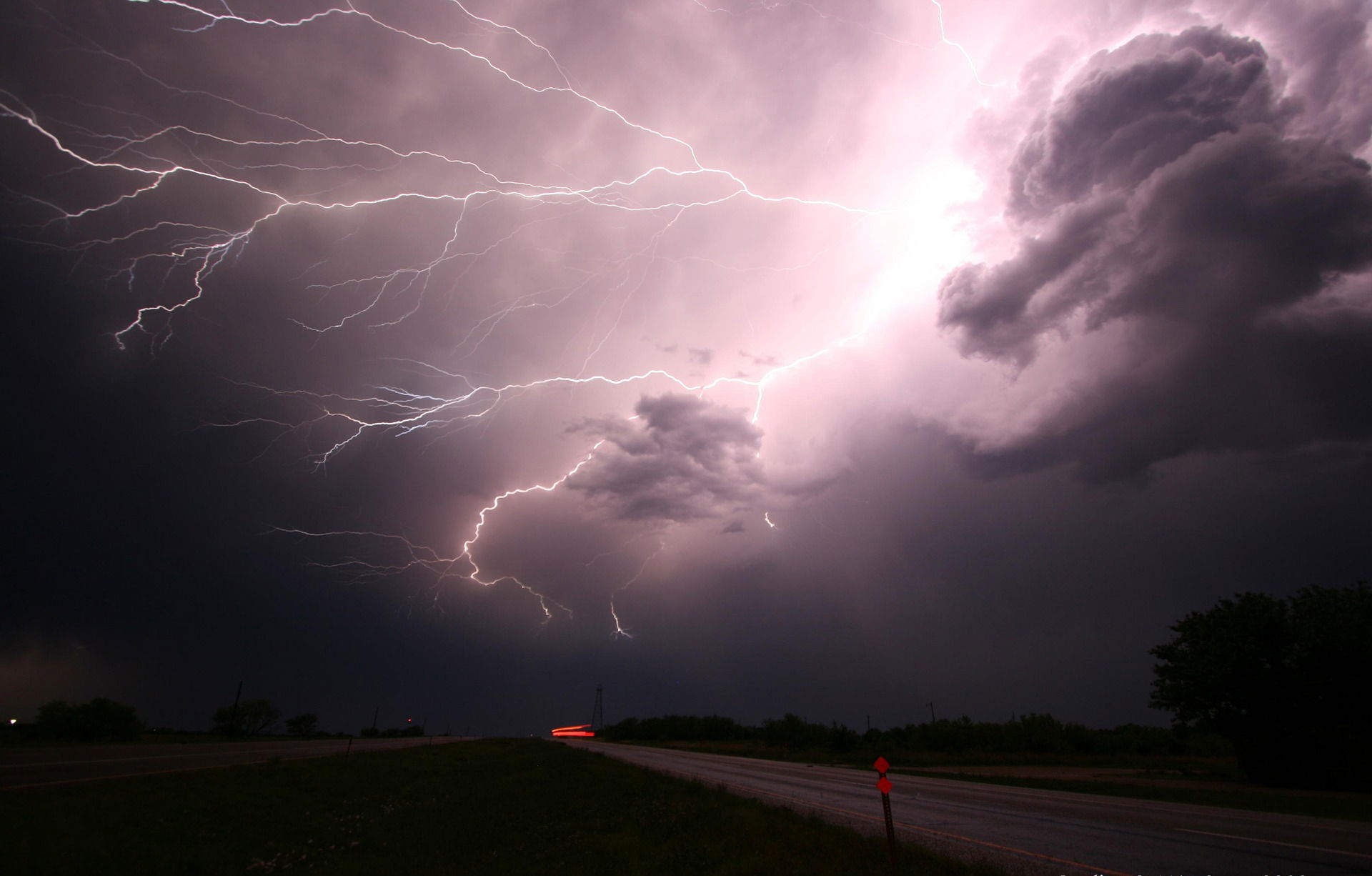 When someone has a special need, if possible, we gather around that person and pray for them. We try to listen to what the Holy Spirit wants us to pray. We weave our prayers with scripture that comes to our hearts as we pray. Prayer with the Holy Spirit guiding is the way to pray in partnership with Him. These special times of prayer are so powerful and blessed.
---
Pray it Don't Say it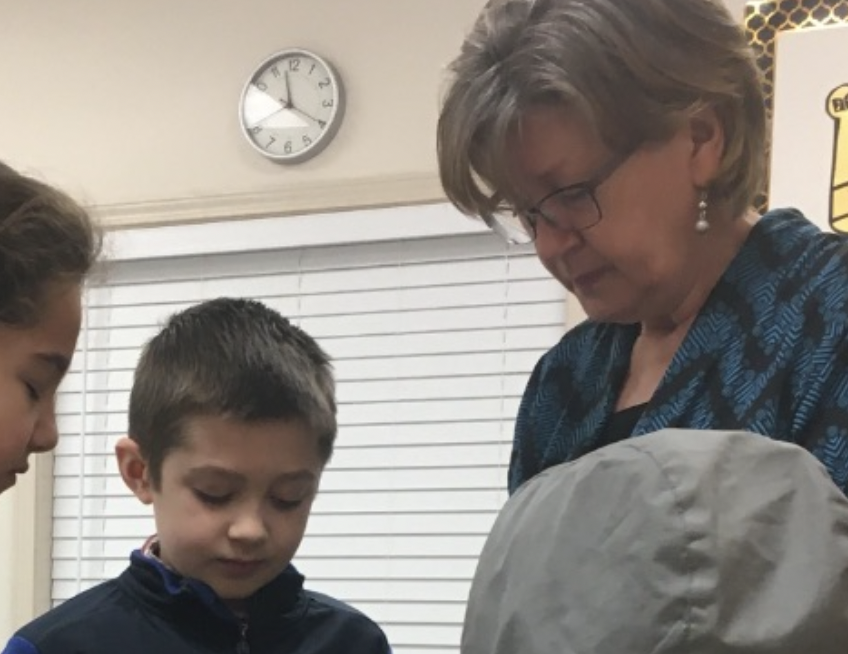 Often in group prayer, we spend so much time just TELLING about prayer needs that we don't actually spend time IN prayer. Just pray for the need you know about and others can get clues from your prayer to pray with you silently and add their own prayers during their turn.