Kingdom Kids Lesson Booklets are the same Prayer Point lessons on the Lesson Page but a shorter version. They use only one piece of paper, front and back and could be printed and handed out like a bulletin.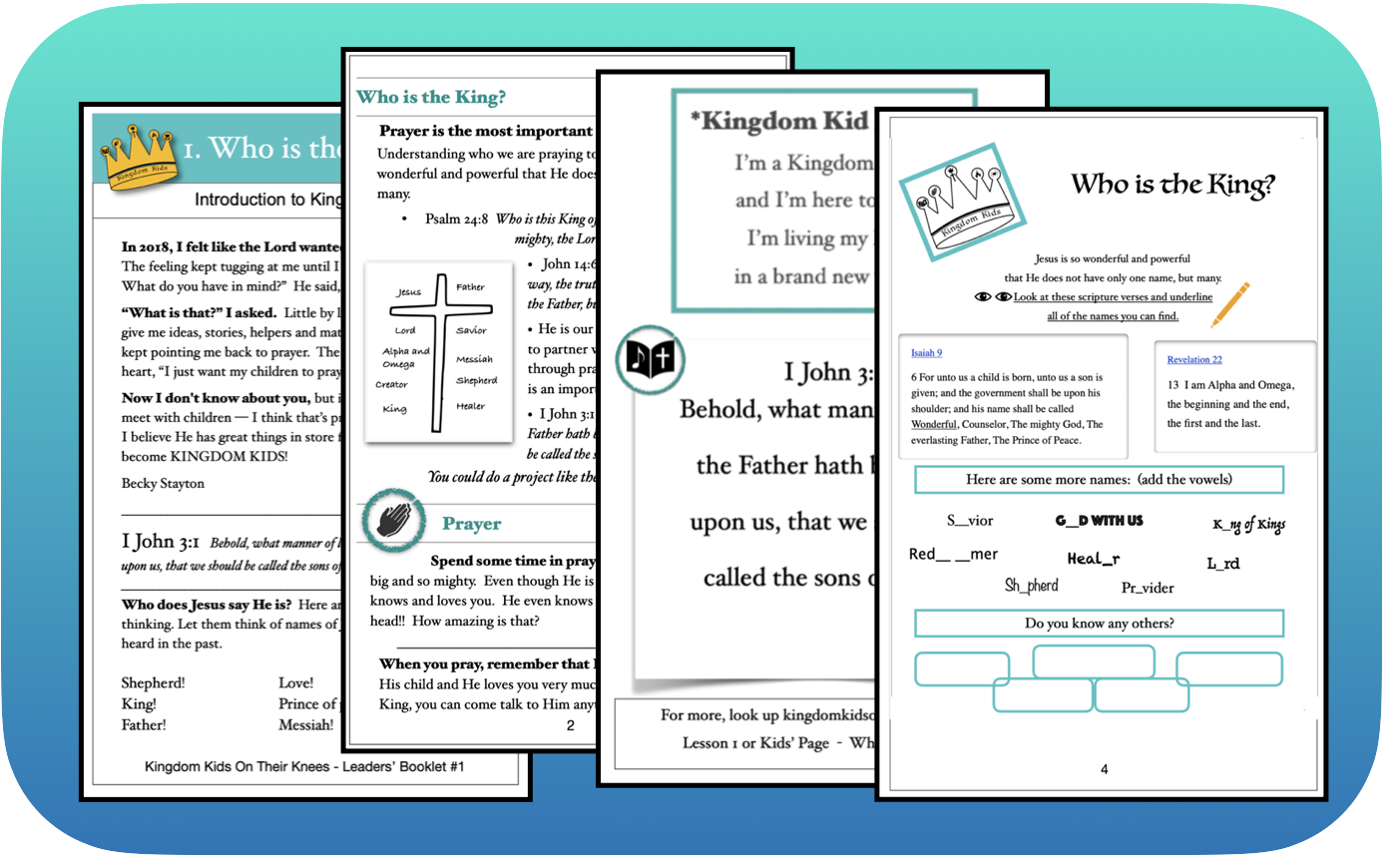 Page #1 usually gives the Prayer Point and the scripture
Pages #2-3 have an example lesson and suggestions of prayer, implementation or projects
Page #4 usually has an activity page for children
---
These booklets are designed for
leaders and parents to guide their kiddos in a deeper relationship with God and expanding their prayers. Of course, prayer is not a formula. It is a relationship. So pray about how the Holy Spirit can lead you through to a better relationship with Him in prayer.
https://www.kingdomkidsontheirknees.com/blog/is-learning-to-pray-important
https://www.kingdomkidsontheirknees.com/blog/powerful-pray-ers
---

Booklets could be used
• in church
• in a family setting
• in Sunday School, then send a booklet home with each child
• at camps or retreats
• you could use online
• for beginning your own Kingdom Kids group!
If you chose not to print in color,
these will print just fine in black and white. You might consider using some colored paper to make them colorful.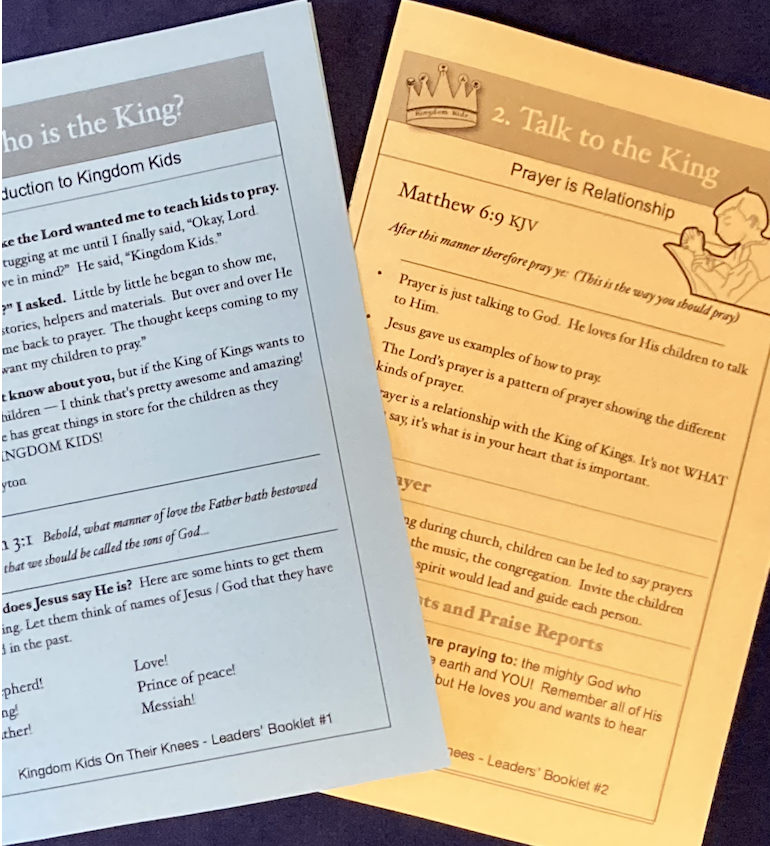 The goal
is to use these in a sequence that gives time to practice the concepts involved.
Going through them too fast will lessen the influence at a personal level.
Going through too slowly, you may lose the continuity.
In addition to the 9 Lesson Booklets
there are a few extras that could be used:
* Introduction of Kingdom Kids Prayer Points
* Garden of the Kingdom
* Scripture Memory
Don't forget
You can always go to the Lesson Page or Kids' Lessons on the website for extras.
Prayer Point Booklets 1-8 for
*Kingdom Kids Booklet Intro pdf
1. Who is the King Booklet #1 .pdf
2. Talk to the King Booklet #2 pdf
3. Rooted and Grounded Booklet #3 pdf
* Garden of the Kingdom -Garden pdf
8b. Yield Booklet #8b Yield pdf
---
Skits
Skits that accompany lessons 3-8 can be found on the Kids' Page of each lesson: https://www.kingdomkidsontheirknees.com/lessons/.c/kids-page-lessons
Please let us know if these materials help you and the kiddos in your care.
Don't forget to subscribe to get updates!