I repented of my sins
and asked Jesus in my heart.
He's living here inside
and His love is off the charts!
We might assume that all of the children have already taken this step. But, maybe prayer and a relationship with Jesus is new to some. It never hurts to review the Salvation message.
In the KidsGap book, page 33, she says, "As you are preparing for this... lesson, pray that anyone who doesn't know Jesus as his or her Lord and Savior will be ready to take that step of faith."
Because this can be a sticky subject with different faiths, there may be extra ideas that you will want to add to this. This is mostly about the prayer of beginning a new life with Jesus.
Why do we need to be saved? What's it all about? I had an experience about the cross of Jesus. You can see it here. It's a great illustration about how Jesus fills the gap and we need Him to come back to God.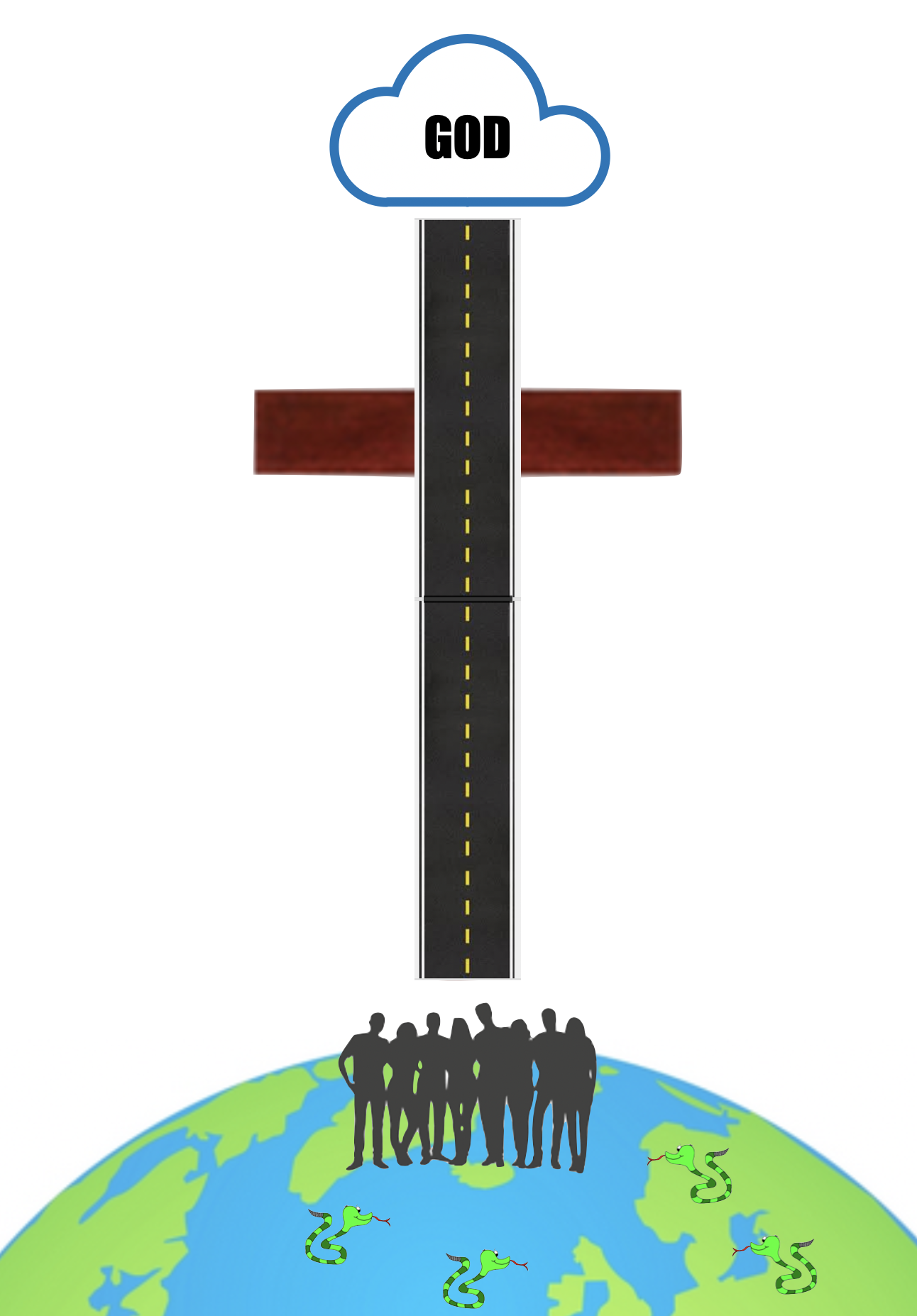 For the illustration of salvation, you could use the germination of a seed or the life cycle of the butterfly for an example.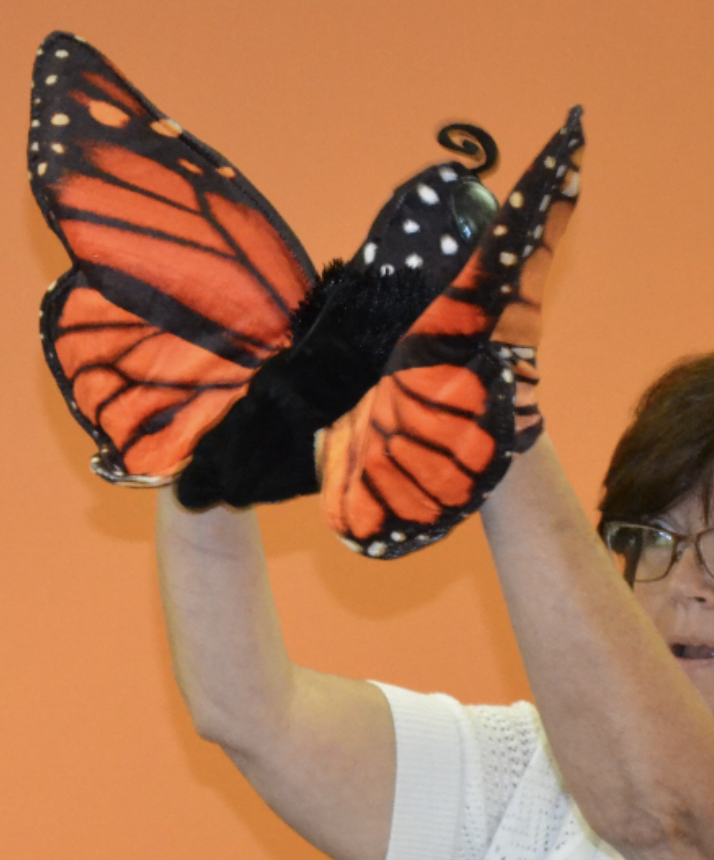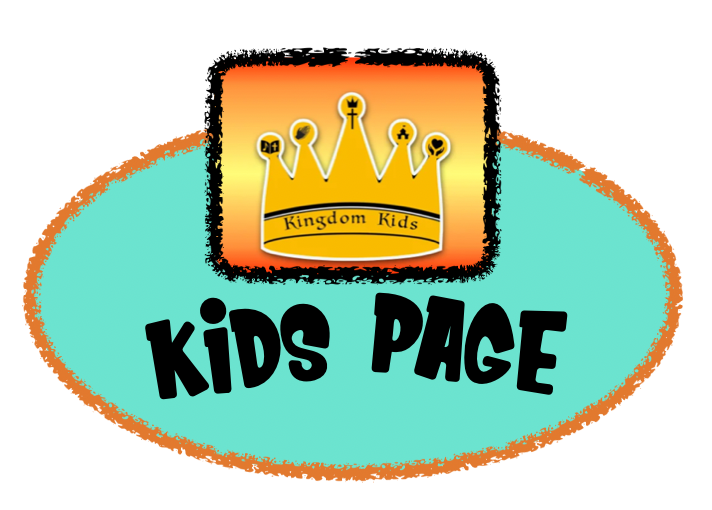 Click below for the full Prayer Point Lesson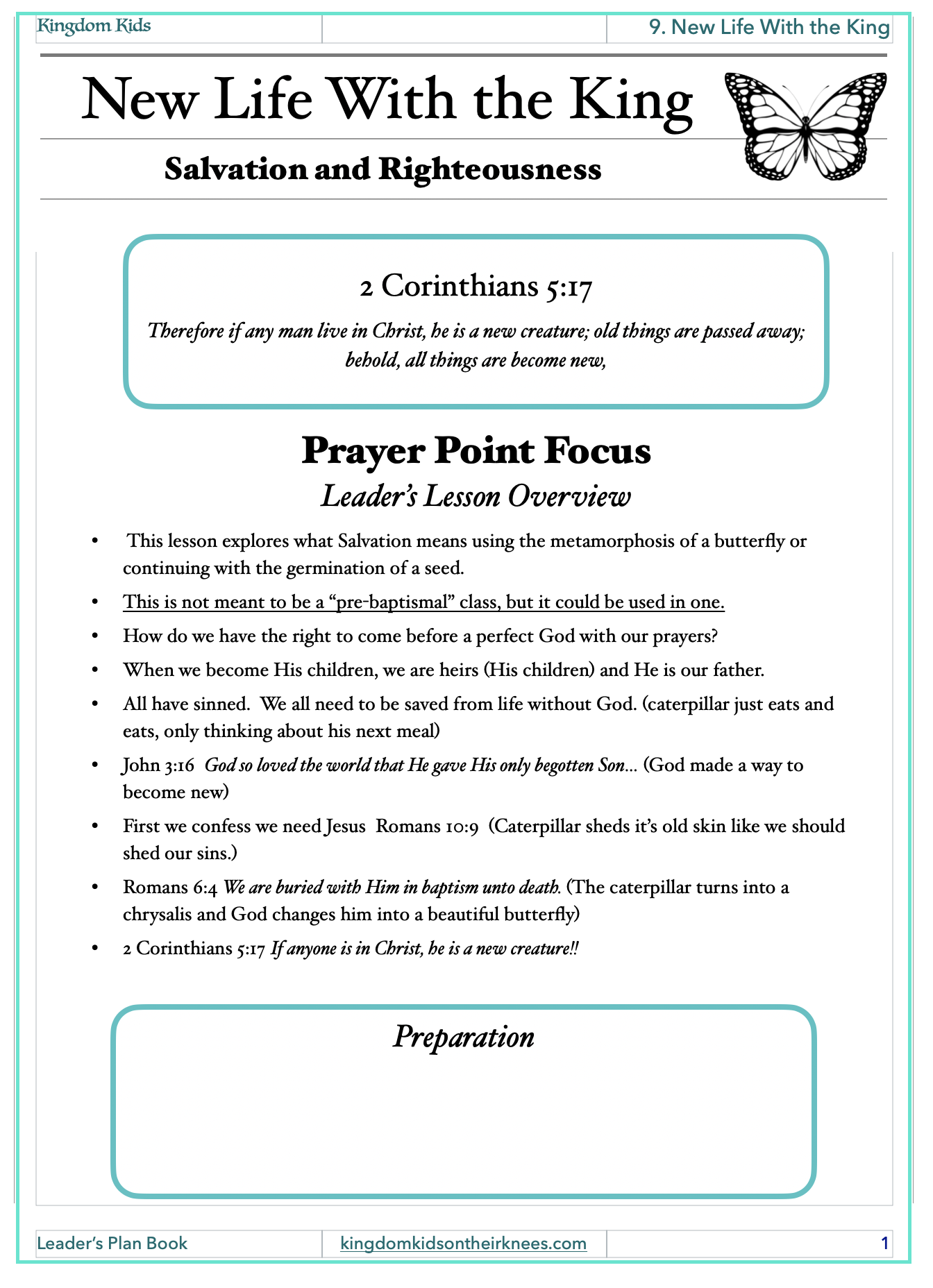 ---
Activity
We did an activity we did to illustrate new life through the life of a butterfly. I gave the children cards that had scriptures to look up, questions to discuss (from the lesson) and they made the different parts of the butterfly with Play-doh.
---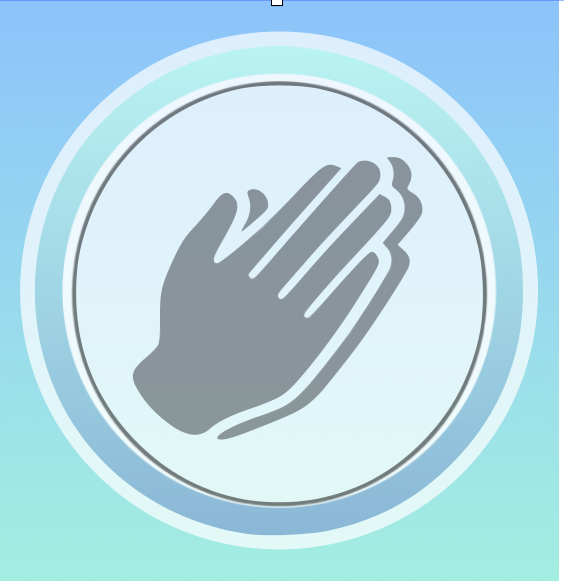 Prayer Challenge
After you have finished the New Life With the King chapter, ask yourself if you have ever asked Jesus to be your King, your Savior and Lord of your life. If you haven't and you are ready, ask Him! Tell Him you need Him to save you from being like a seed that never sprouts or a caterpillar that never grows into a butterfly. This is the most important prayer you can ever pray.
---
We would love to hear from you,
your ideas, and experiences.
and send us an email and / or subscribe
to get updates.