Give us this day our daily bread
This is part of the "asking" part of the Lord's Prayer. Asking is also called Supplication. God loves us so much, He cares about what we care about. Our daily bread can also be asking for Him to be with us to lead us and guide us each day.
Even though God knows all of our needs before we ask, He wants us to be partners with Him. He often gives us what we need before we ask, but He wants us to bring our requests to Him and then yield to His way and time to answer those requests. He even loves to give us our heart's desires!
This is part of His loving relationship with us. If we know that He loves us more than we can comprehend, we will know that God gives only good gifts. He is truly a good gift giver. And through the FRUIT of the spirit we can ask and yield and truly partner with Him in prayer.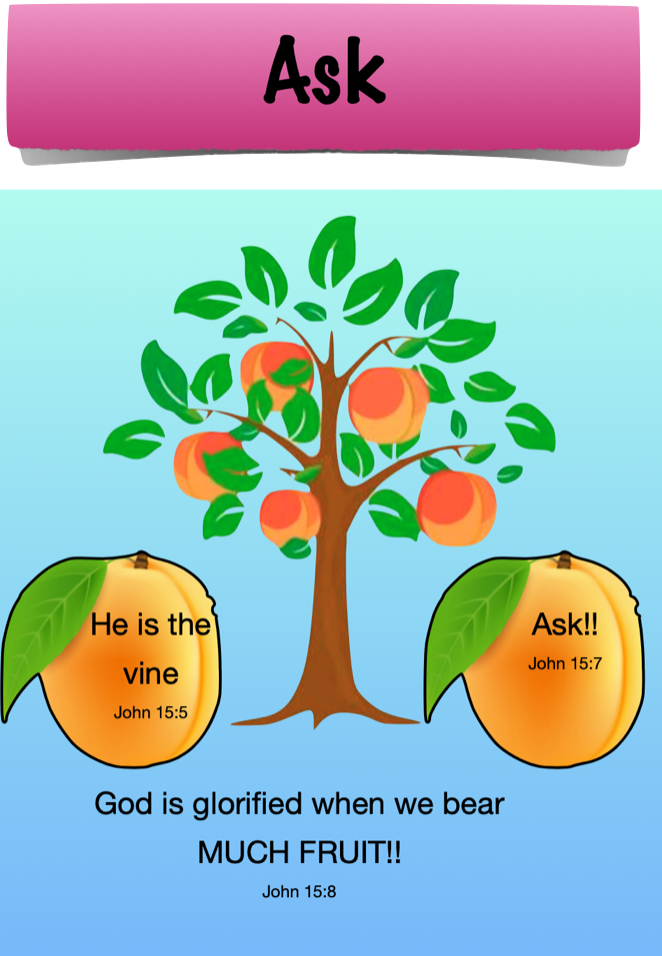 As we came to this part of the Lord's Prayer, we realized that this is the pattern of the Kingdom of God! God's followers are like an orchard of fruit trees with their roots all intertwined. In the scriptures it says he is the vine and we are the branches. It is His spirit in us that makes us one in Him. And being one in His spirit makes us one with each other! It was so exciting to see the pattern unfolding and it had been in front of our eyes the whole time!
Many times in scripture He says that we can do nothing without Him. Since He is the vine, we are the branches, this is the message of relationship with Jesus. Him living inside of us produces fruit. With that fruit (love, joy, peace...) we share God's fruit with others. It's one eternal round.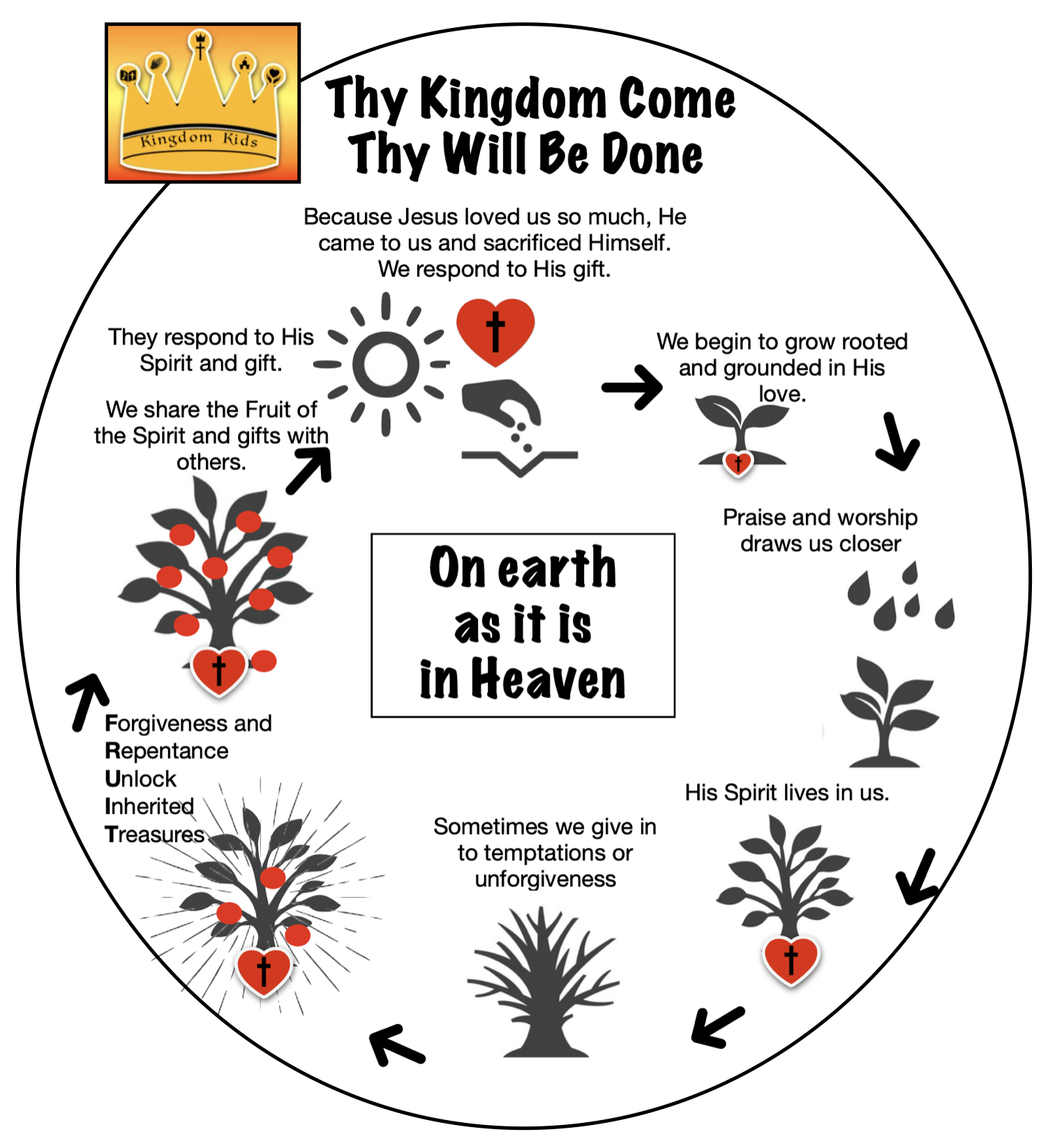 One way of sharing God's fruit is through PRAYER!
The Scriptures say that God is glorified when we bear much FRUIT! And where do fruitful prayers come from? (Faith, Praise, Forgiveness and Repentance Unlock Inherited Treasures - all the things He had led us through!!)
But, He is the one that knows what is best. So, we can pray and ask, but the next part is to yield. Sometimes, our will is not His will. He might have something better planned, so we pray, "Your will be done on earth as it is in Heaven."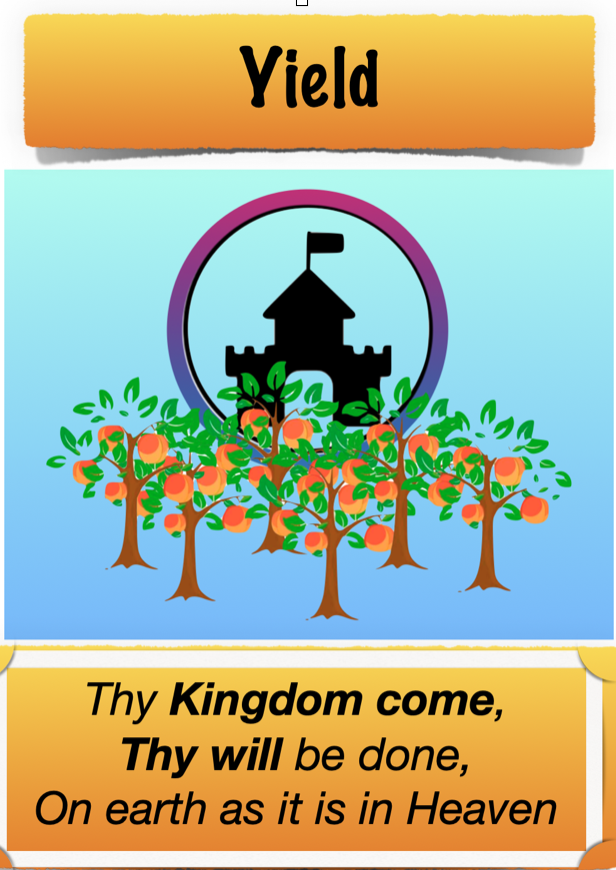 ---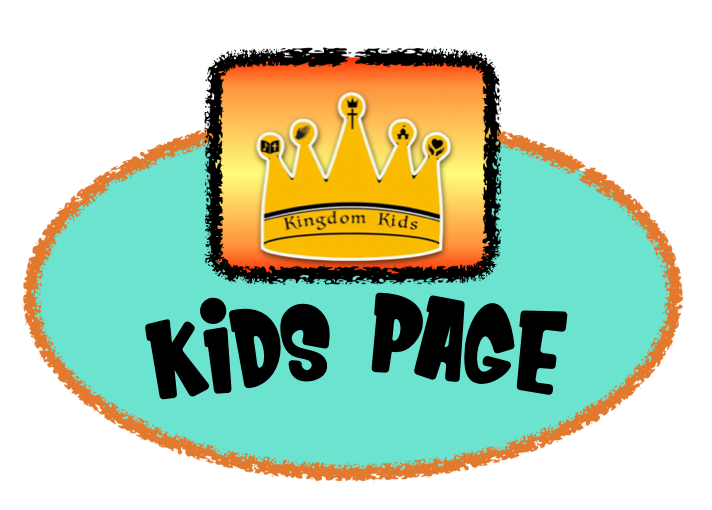 ---
Click below for the full Prayer Point Lesson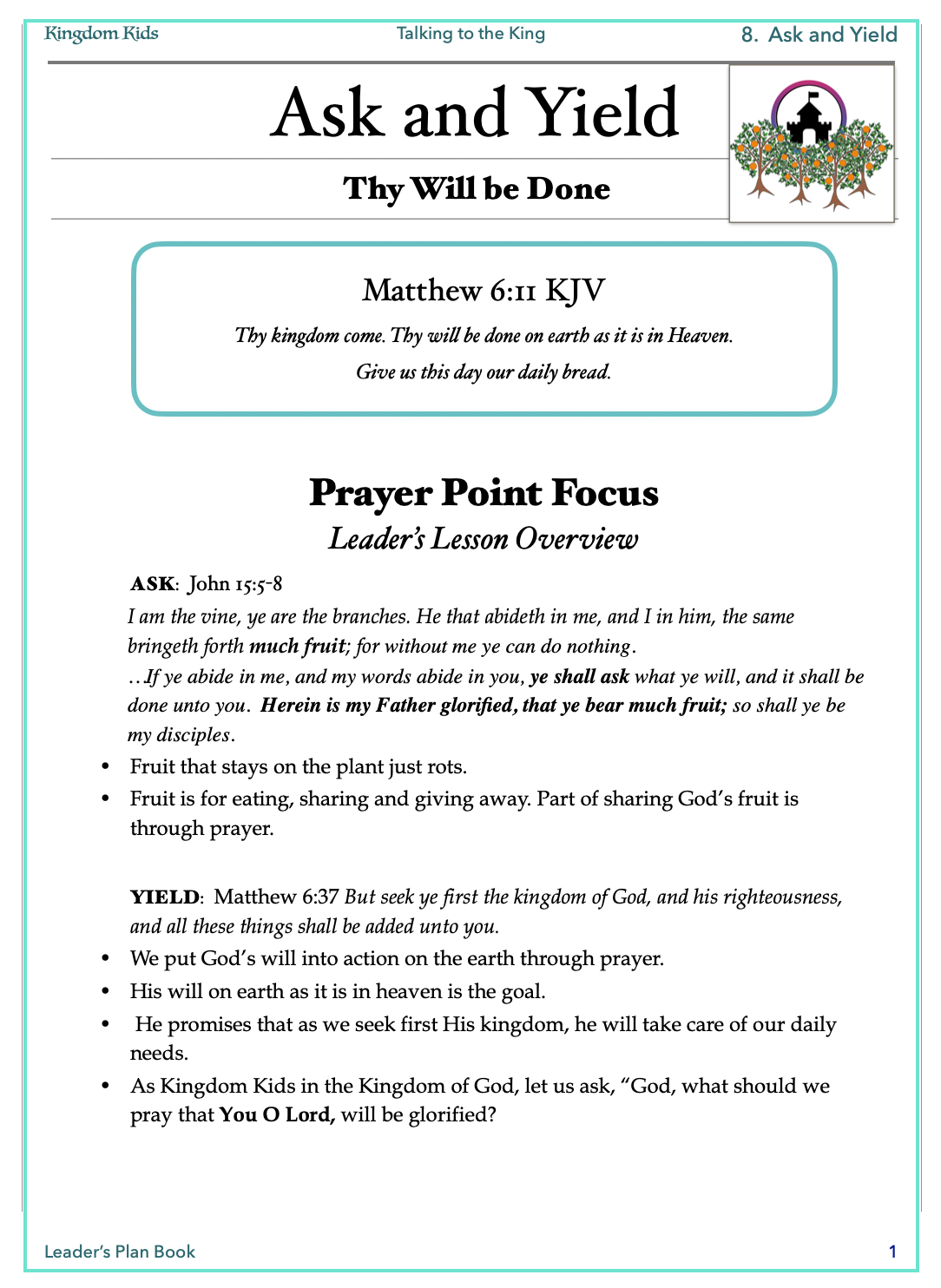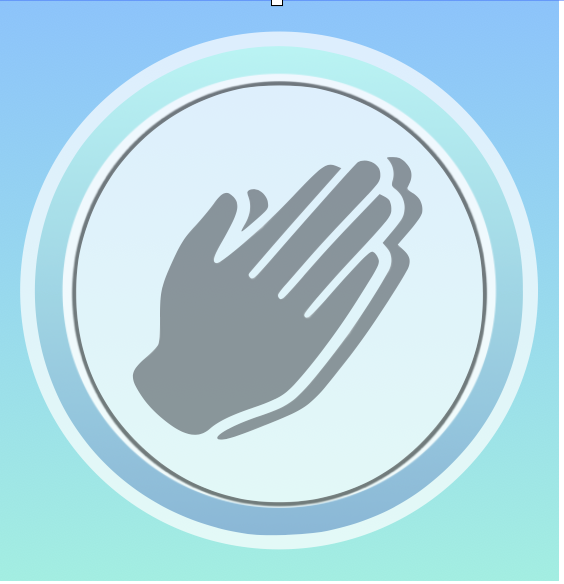 Prayer Challenge
When you pray for things or people, be as specific as possible. Pray what you think God would want for that situation or person. Are they sick? Pray for healing. Are they out of work? Pray for a job that would bless them and their family. Are you having a hard time with something? Pray for guidance and direction.
Then, yield to him and to His will. Turn it over to Him and praise Him that He knows what is best. He might have a better blessing for you or them!
You could pray using the whole hand of prayer.
I PRAY prayer journal page.pdf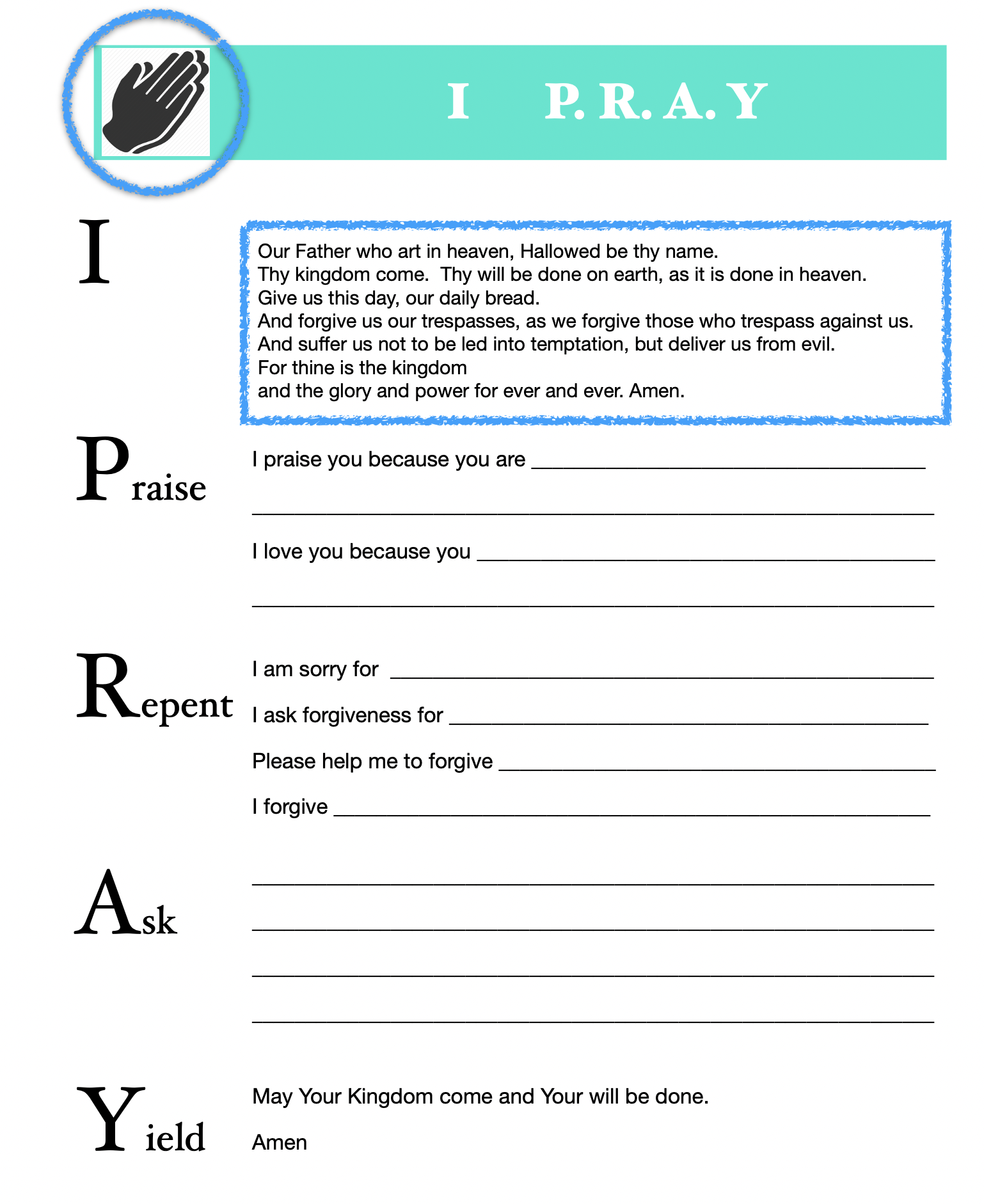 ---
We would love to hear from you,
your ideas, and experiences.
and send us an email and / or subscribe
to get updates.