Repentance and Forgiveness bring great treasure!!
When preparing for the next lesson, we thought "Asking" was next. But, I had a dream where the word FRUIT was hanging in the air. I understood that each letter stood for something and as I was waking up, the words started coming little by little. It was like a treasure hunt!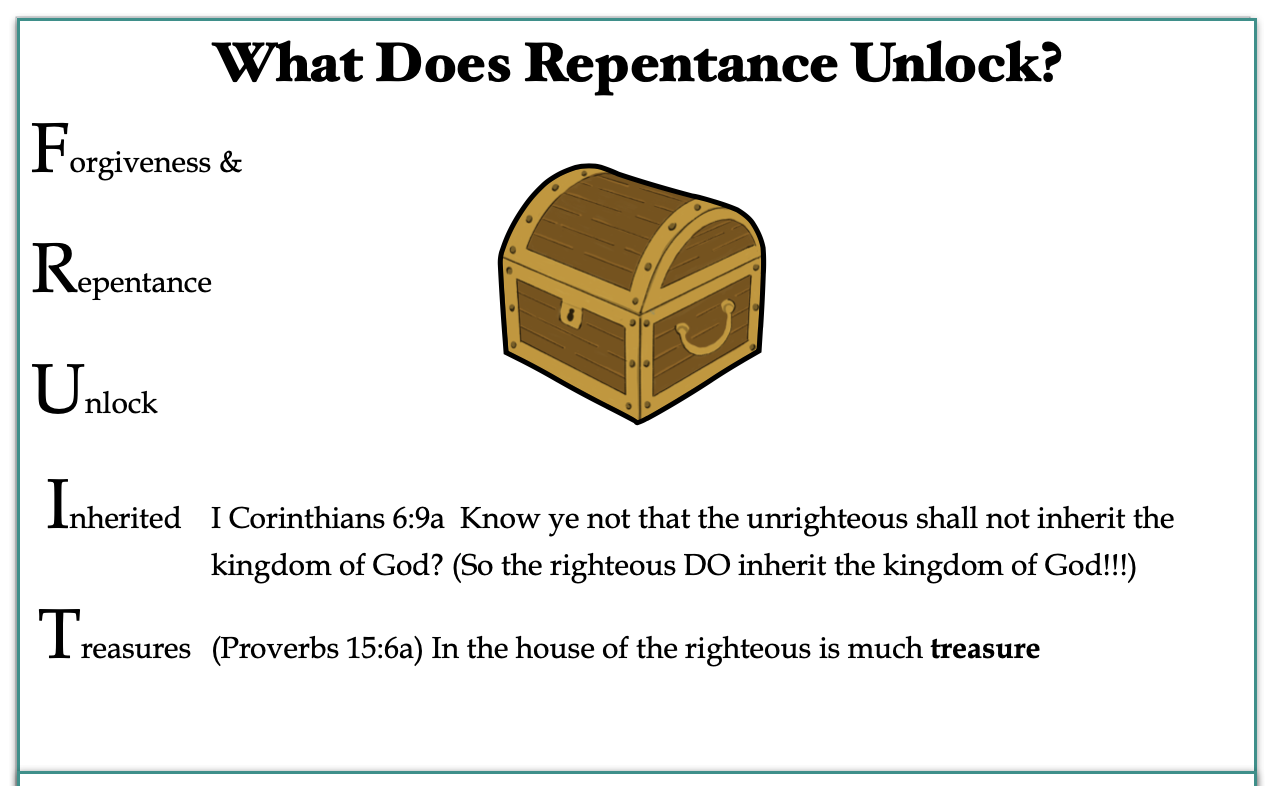 Of course! Our inherited treasure is not only eternal life and the Kingdom of God. Spiritual fruit is the result of a life that is repentant and forgiven and focused on God's love. God's love is a fruit of the spirit. So is joy, peace, patience, kindness and others! How do we have fruit? By taking care of and nourishing the tree. We cannot give away what we do not have.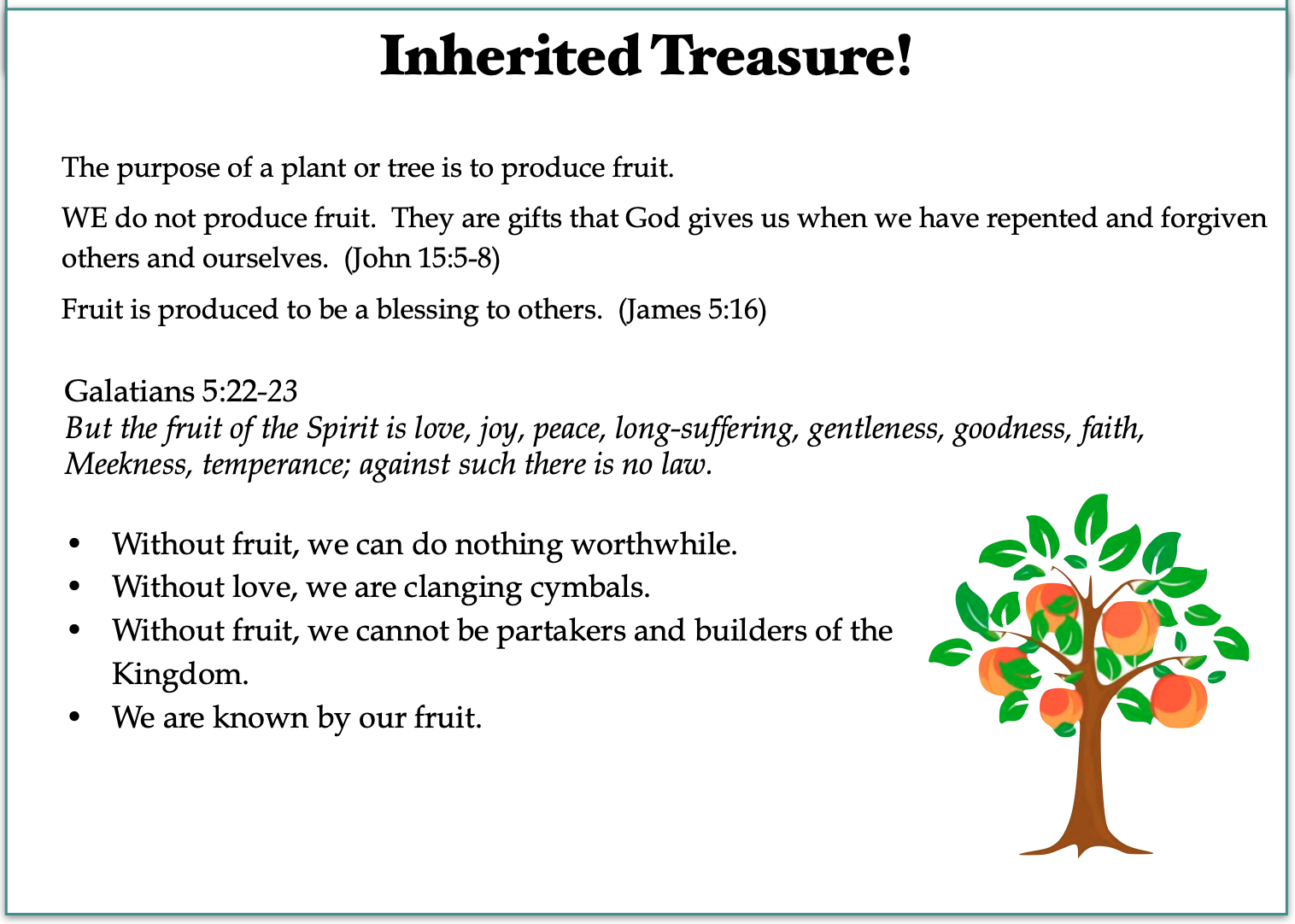 As we have said before, these chapters are just for planting seeds. Most of us have been at this stage all of our lives. Children may or may not be able to relate to these concepts. It may be that the adults need to understand them more than the children.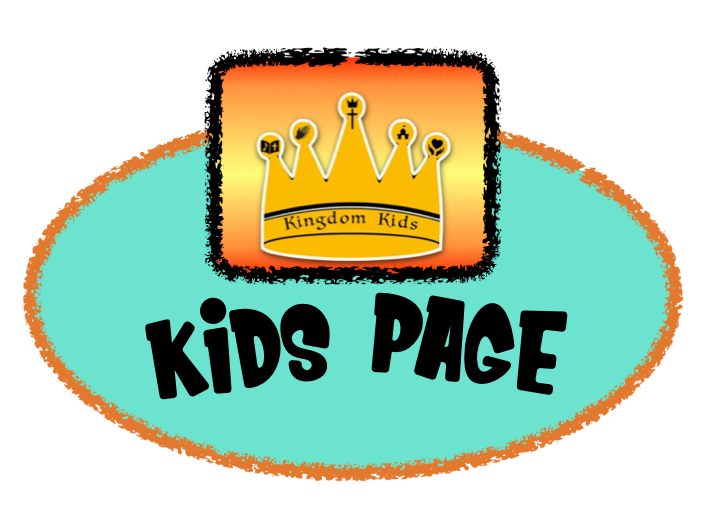 Click below for the full Prayer Point Lesson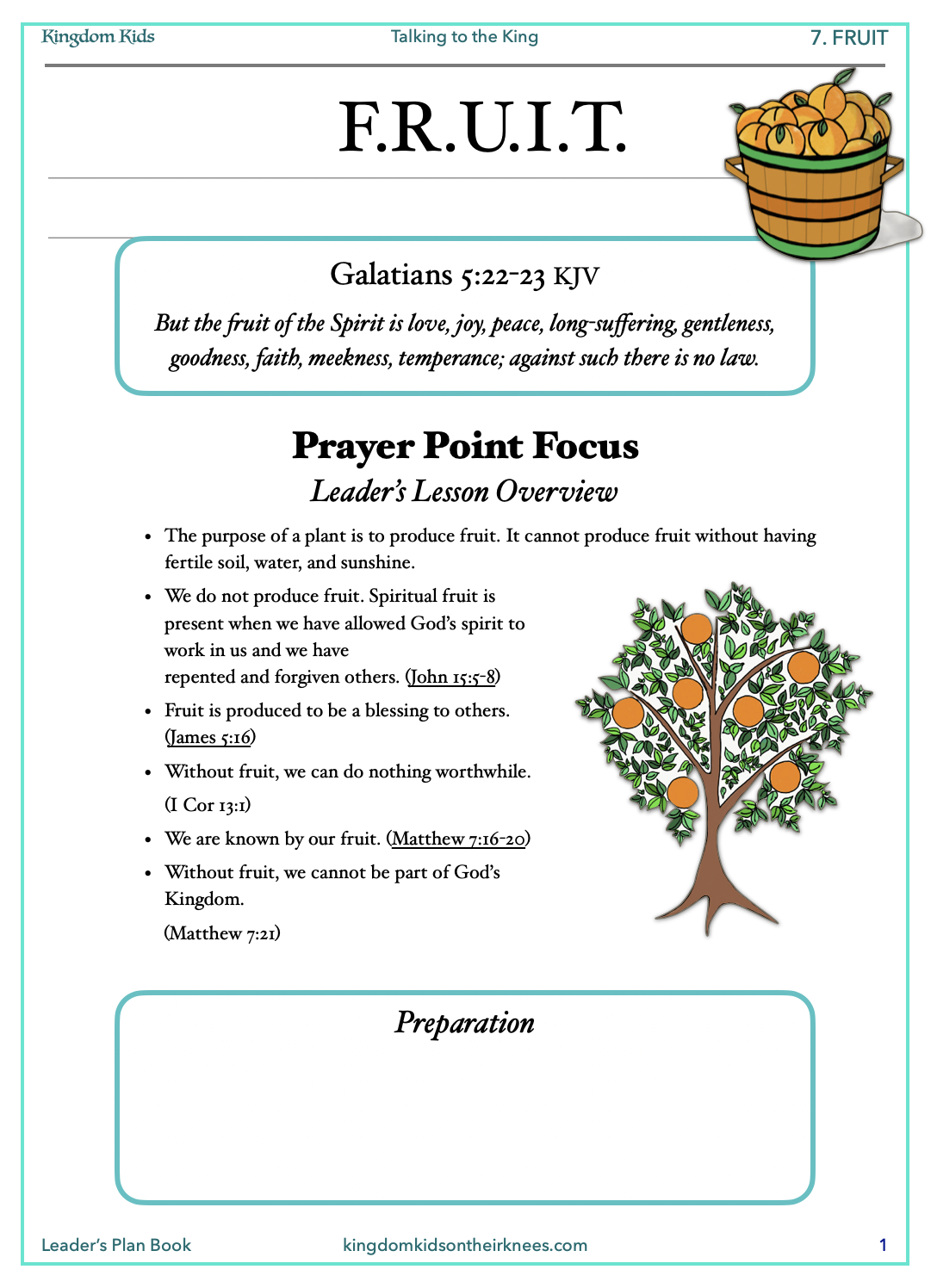 ---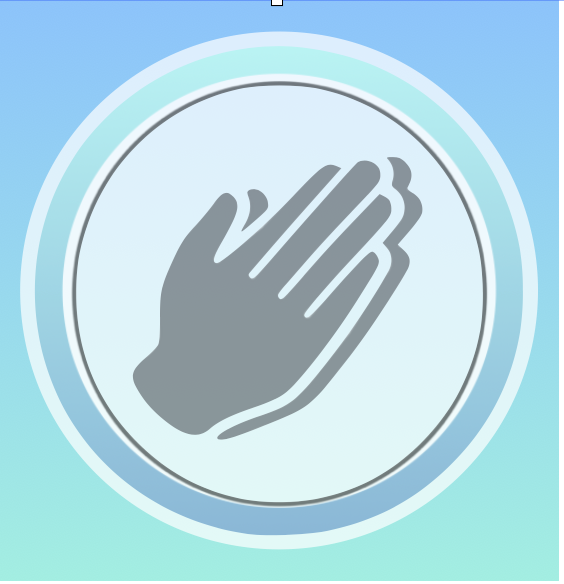 Prayer Challenge
Continue praying, praising and getting to know your Father in Heaven. As you clean out the weeds and rocks from your heart, ask Him to send the Fruit of His Spirit. When His Spirit lives inside you, it's easier to love, share and forgive!
---
We would love to hear from you,
your ideas, and experiences.
and send us an email and / or subscribe
to get updates.