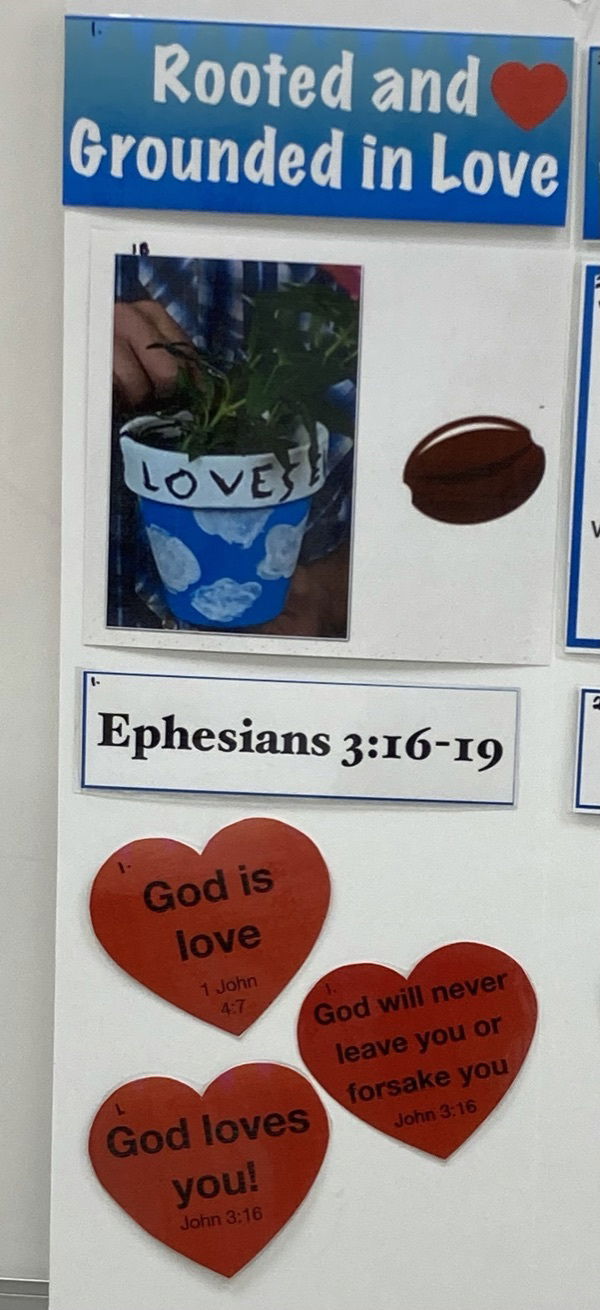 Being rooted and grounded in God's love is the very foundation of faith in Jesus. If we don't know of a surety that we are loved by God, we are not rooted or grounded. When the trials of life come, and they will, our spiritual lives will be rocked and tipped over by the storm.
I John 4:19 says We love God because He first loved us.
For adults, this may develop over time. We can look back at our lives and see the times when the Lord showed us His love. Our testimonies of His watch care root and ground our faith. Or, we see the times when we felt abandoned, not understanding all the workings of God. Later we can see how He was working in and through the trials of our lives, still loving us, even though our love for Him was waning.
Young children do not have that history. If they are told from an early age, "Jesus loves you," they believe. Their faith is often strong and unhindered. Jesus said about children, "Of such are the kingdom of God." But, as they grow older, their faith may fade if they aren't taught to see the evidence of that love. That is why being rooted and grounded at an early age is so important.
The Holy Spirit must reveal God's love into each heart. We can't make it happen. But, this lesson is to help plant that seed and help it to grow.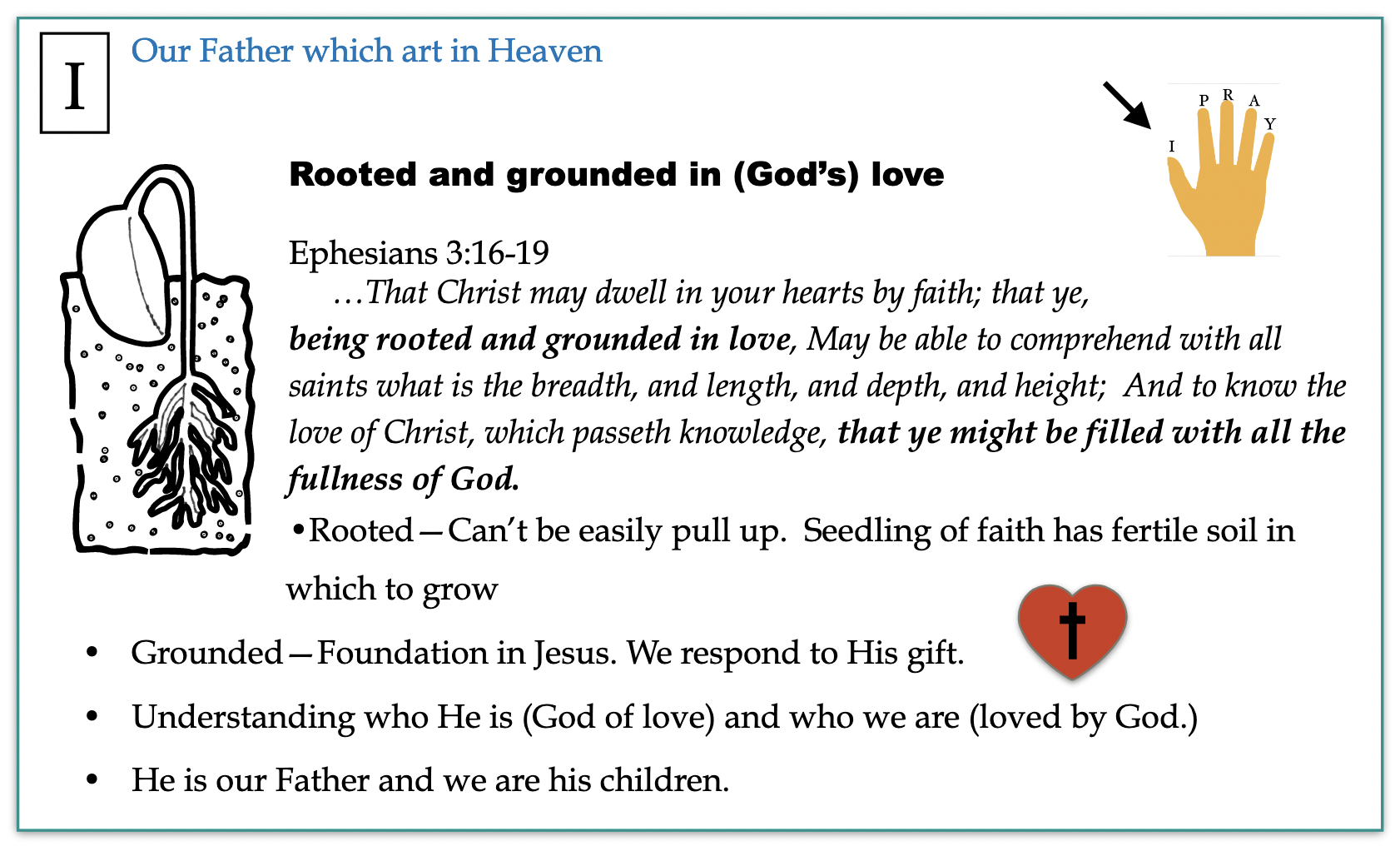 ---
Click below for the full Prayer Point Lesson
Credit to Mathew and Paulyn Pole for original Lord's Prayer Skit.
Click below for a bulletin sized lesson:
---
Click below for an example of the Rooted and Grounded lesson
---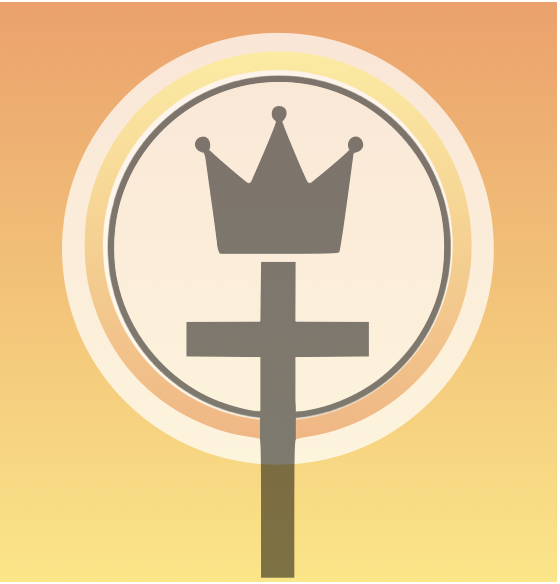 As you continue to the other Prayer Points look for ways to encourage the children to look for their blessings and see God's hand at work in their lives. Writing down their testimonies may encourage them later in life.
Seeking a testimony rarely produces a testimony.
But seeking a relationship with Jesus
always produces a testimony.
---
Prayer Challenge

Look for God's love all around you. Maybe you will see it in people. Maybe you will see it in nature. Look in the scriptures, look in the hymn book for signs of His love. Maybe you will find a song or scripture to hang onto when you are scared or lonely. Put it in your Treasure Book
---
I found a great devotional that goes right along with this Prayer Point. See the video here.


---
We would love to hear from you,
your ideas, and experiences.
and send us an email and / or subscribe
to get updates.