In Prayer Point 1, we talked about Who is the King? He is our creator, Father, King... Thinking about all that He is and yet He loves us is truly awe inspiring. And another incredible thing is, HE wants to talk to US!!
---
Intro to #2 Talk to the King
Prayer is a conversation with God.
Just as we would have a conversation with a good friend, God wants us to talk to Him.
---
Testimony
During the summer of 2020, the Lord led us through an experience of trust and listening. We had been in quarantine for the winter. In June, the Lord put it on our hearts to come together and use the outdoors as our classroom. We met a couple of times each month and He helped us put the lessons into being. Each session was a testimony of God leading and guiding our hearts and minds.
As we progressed, we saw a pattern forming. Not only was He using the Lord's Prayer to teach us how to pray, He was using the example of the seed of His spirit and the seed of prayer as an example through all the lessons and prayer points. It was exciting to see what would happen next!
Another wonderful thing we noticed was the love, hope and joy that each lesson provided. For Repentance, we were given the example of the Robe of Righteousness. After Repentance and Forgiveness, He taught us about FRUIT! The Fruit of the Spirit that follows righteousness. What a loving Father! His way of teaching the children was through showing the benefits and blessings of righteous living, His KINGDOM!
---
Click on the video below for the overview of this Prayer Point:
---
I P.R.A.Y.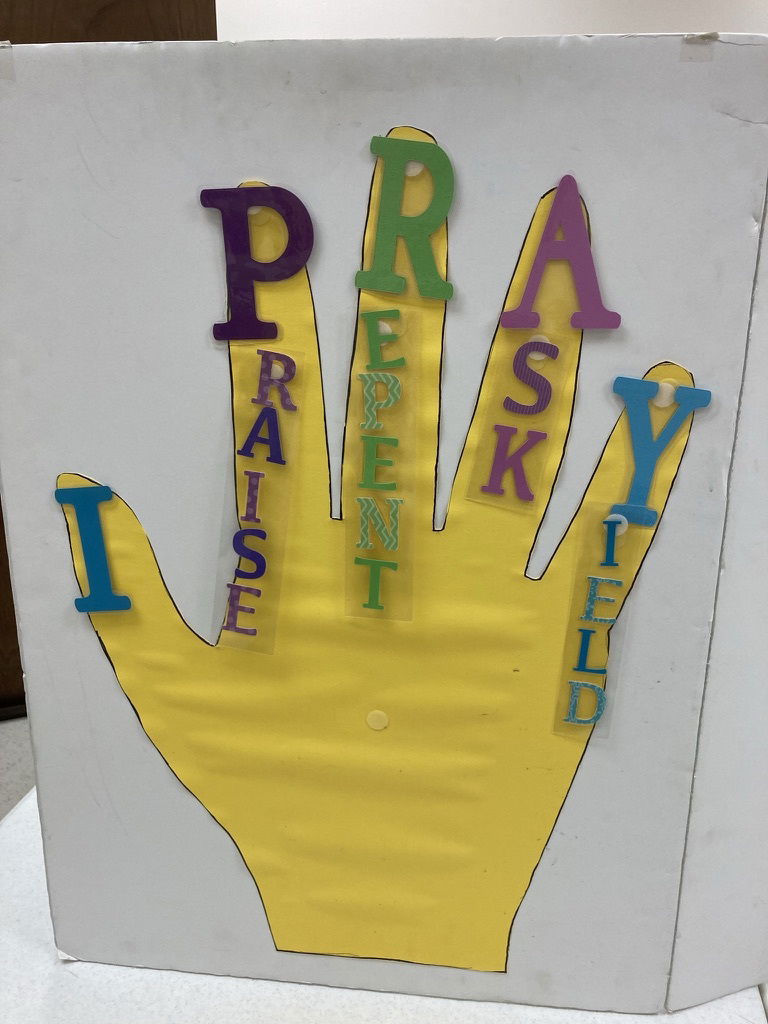 Jesus taught the Lord's Prayer as a pattern, because He wants a relationship with us, not just words. The Lord's Prayer illustrates different kinds of prayer. In the next five lessons we are going to focus on four different kinds of prayer.
Praise,

Repentance / Forgiveness,

Asking (supplication, requests)

Yielding.
Most children do not pray long flowery prayers. They are to the point. However, the tendency is to pray a memorized prayer or the same as all the other children. Here is an article about that.
---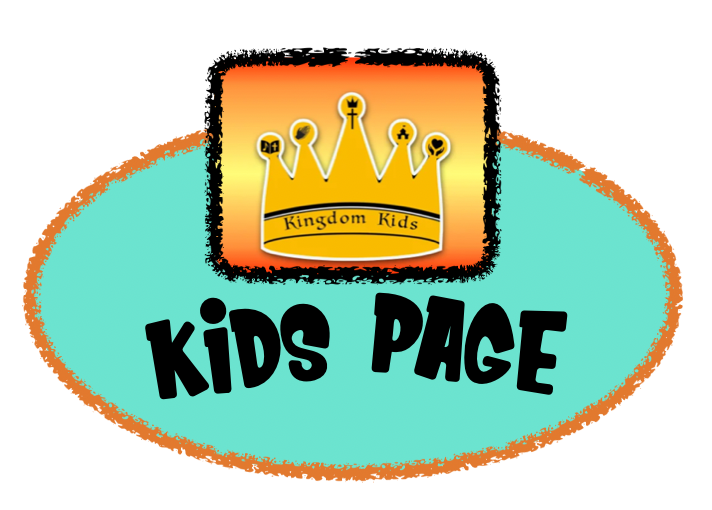 ---
Click below for the full lesson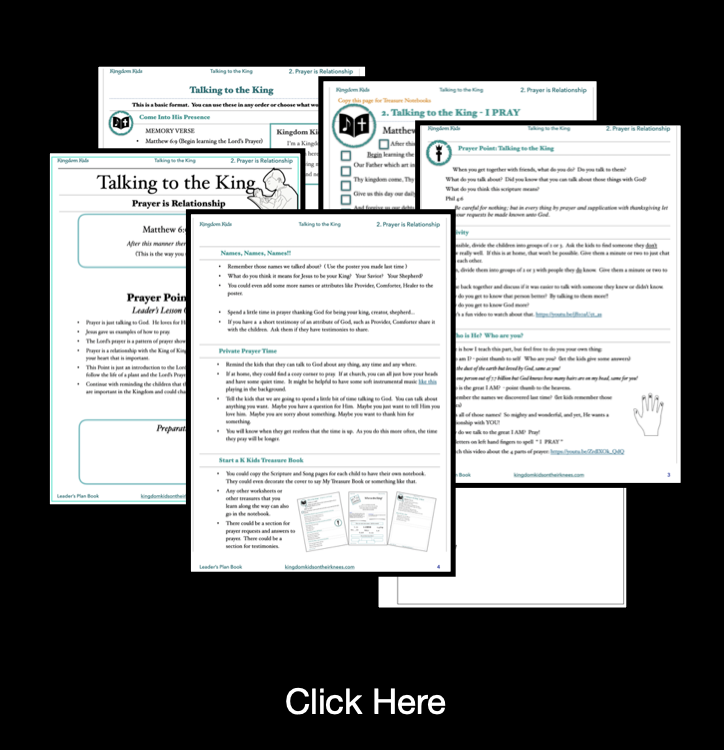 ---
Click here for a booklet sized lesson: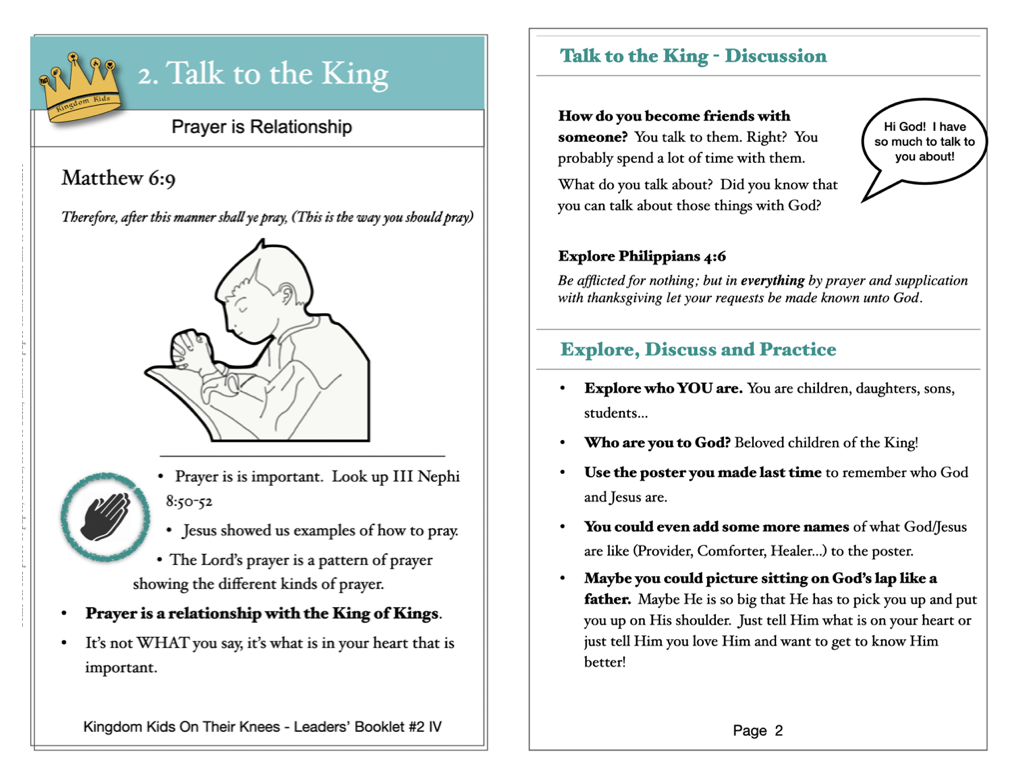 ---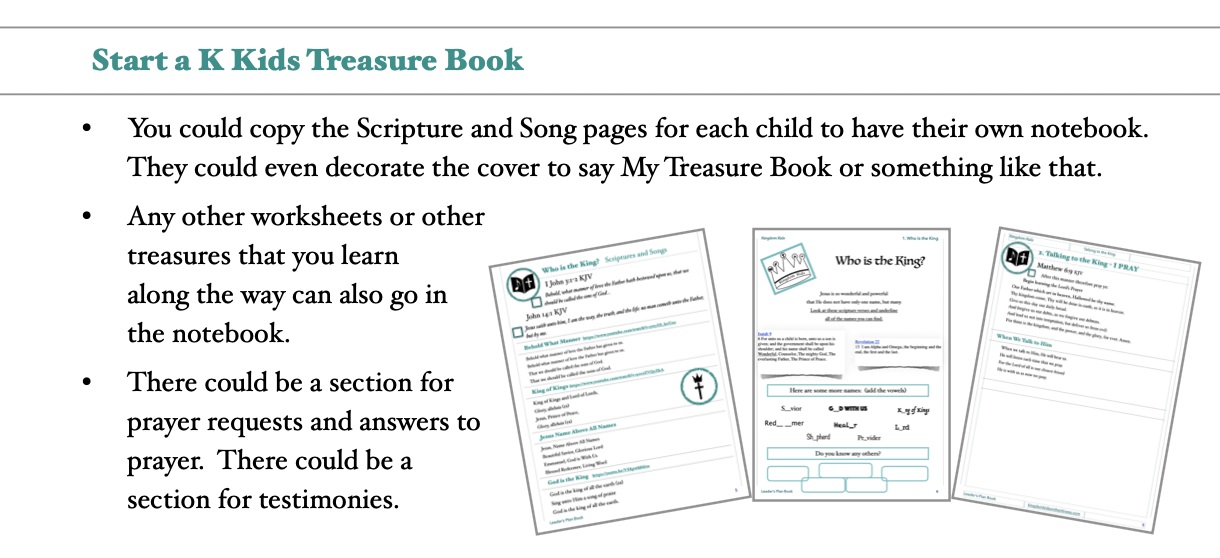 As children learn scriptures, they can check them off on their page.
---

Prayer Challenge
Spend some time in Private Prayer. You could visualize sitting on your Father God's lap or inviting Him in to your prayer space. Just tell Him what is on your heart or just tell Him you love Him and want to get to know Him better!
---
We would love to hear from you,
your ideas, and experiences.
and send us an email and / or subscribe
to get updates.