Fear is a common attack of the enemy.
Children sometimes have many fears. They may have fear of the dark, scary dreams, fear of the unknown... But, God does not leave us without protection. A very important part of our spiritual armor is PRAISE. It is one of the most effective weapons against fear.
When we praise the Lord, fear is kicked out of the door!
Psalm 149:5-6
Let the saints rejoice in this honor and sing for joy on their beds. May the praise of God be in their mouths and a double-edged sword in their hands.
Sometimes, they / we invite fear in. Here's a story about that.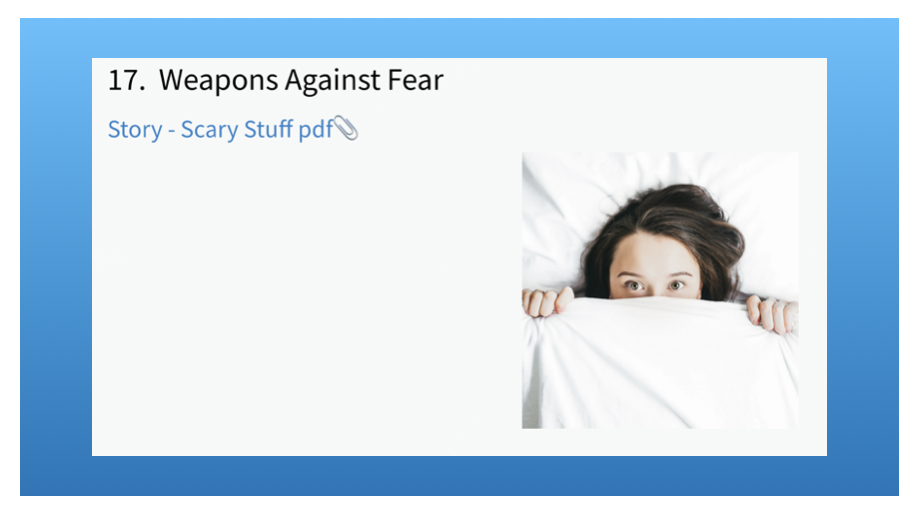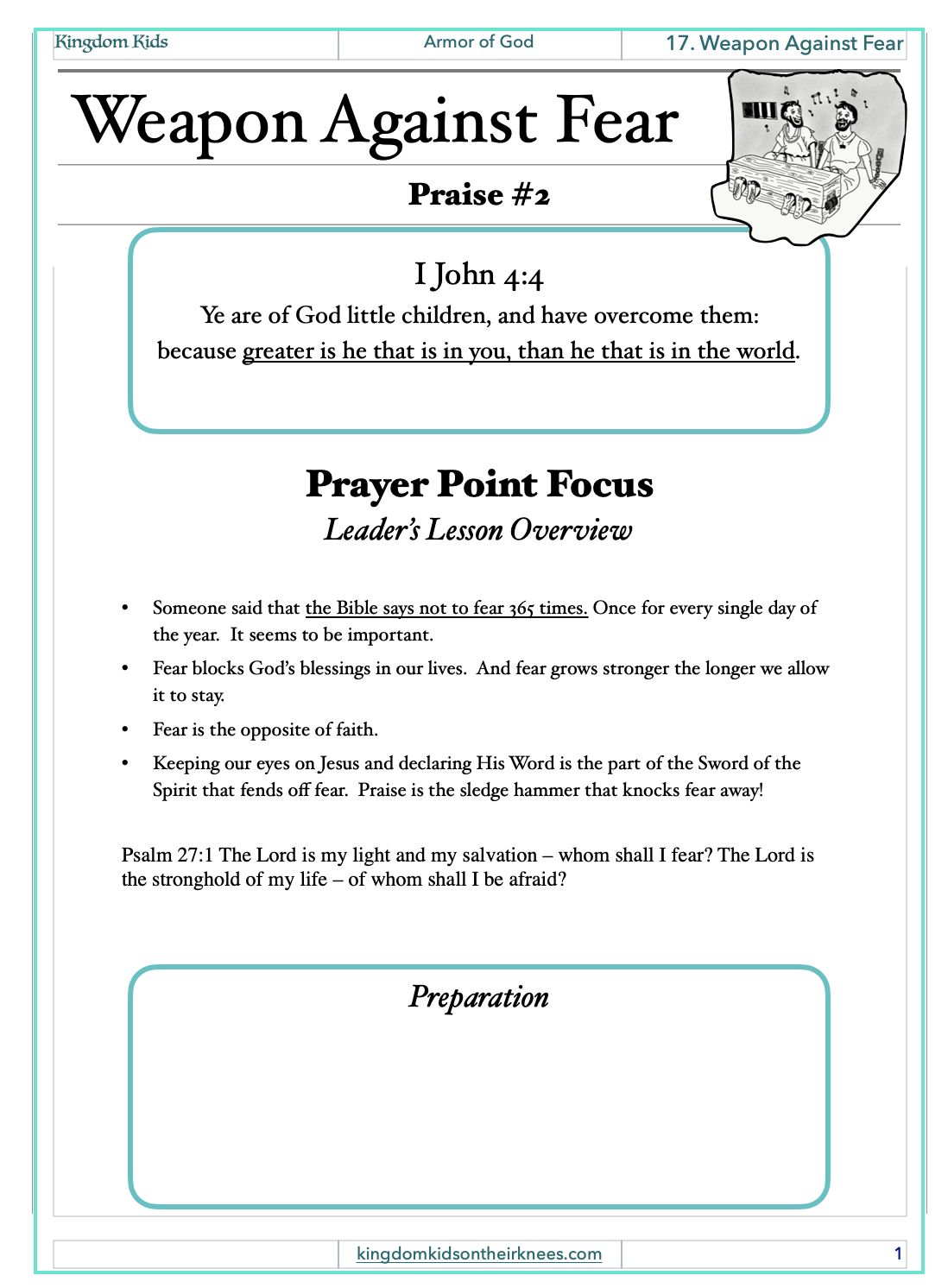 Prayer Challenge
The next time you have fear, praise the Lord, sing a song or say a scripture and tell fear to leave in the name of Jesus!!
---
Be sure to comment below or email us.
We would love to hear from you, your ideas, and experiences.
Don't forget to SUBSCRIBE to get updates on new
materials and events.