Worship is warfare!
Praising God is more than just telling Him what an awesome God He is. Even though it is that, there's MORE. There's always more!!
Several scriptural stories illustrate this point. The walls of Jericho came down through the praising and blowing of trumpets of the Israelites. Paul and Silas were praising in the jail when there was an earthquake and the prison cells were opened. We have talked about Jehoshaphat before. He went into battle with his singers out front. Wow!
Watch this video from Max Lacado. He explains it very well.


---
Click for full Prayer Point Lesson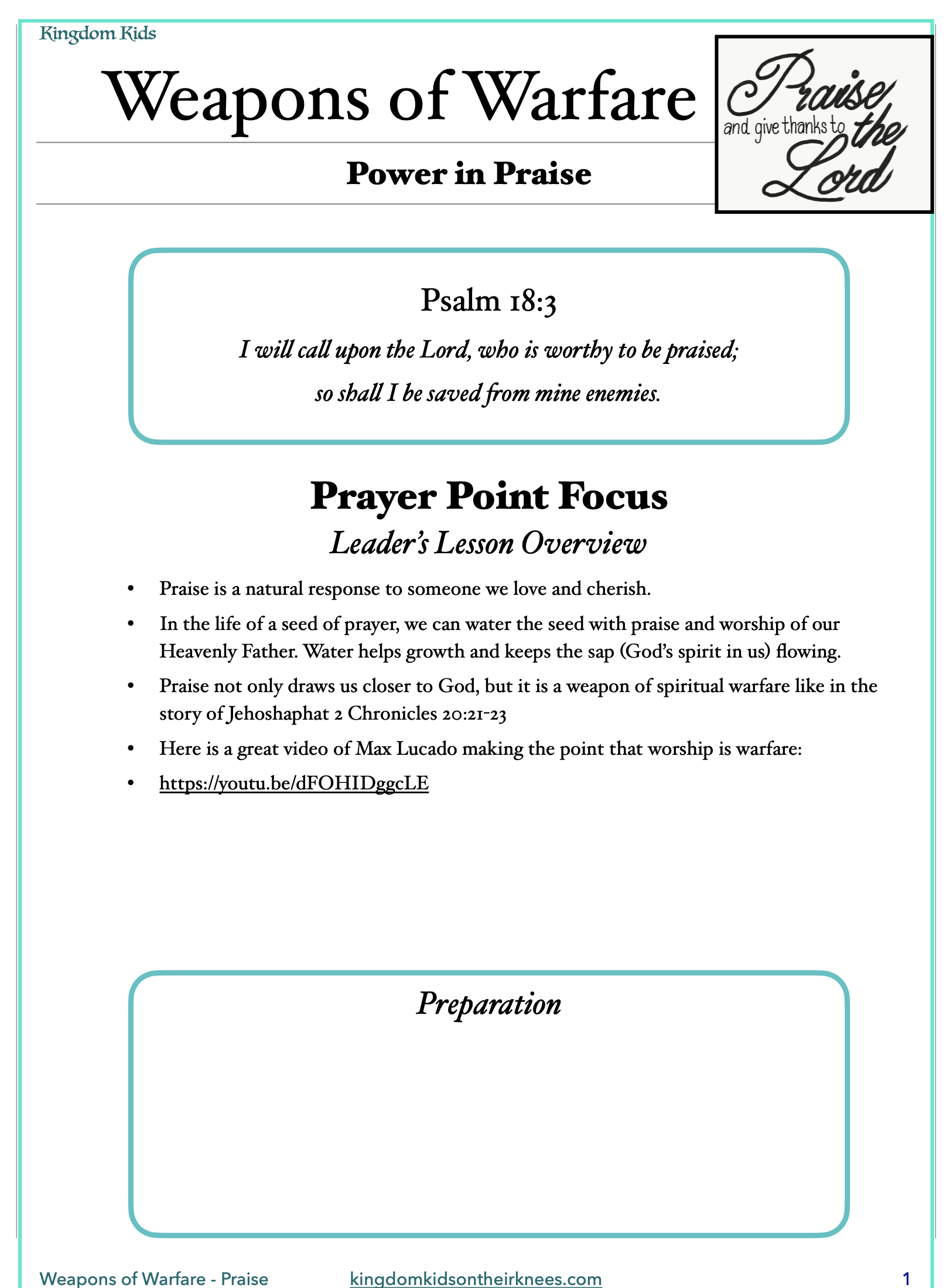 ---

Prayer Challenge
Is there anything in your life that is hard? We all have hard things to deal with sometimes. How could praising the Lord change those situations? Try praising Him and reminding yourself that He is big enough to handle anything that comes your way.
---
We would love to hear from you,
your ideas, and experiences.
and send us an email and / or subscribe
to get updates.