People are not our problem
In this world, there is opposition. Even children can have scary dreams, fears and temptations. But, God has given us the power of His might. He says to stand. STAND. We don't have to fight, we just have to stand with the victor! The Armor of God is not just a fun lesson to learn in Sunday School. It's very important to know how to "stand against the wiles of the devil."
The enemy wants us to think that our battle is with other people. But Ephesians 6 goes on to say, "We wrestle not against flesh and blood." Our job is to stand with Jesus in the light of His Kingdom.
It's important to understand we don't put the armor on by our power. It's God's power, His spirit living inside of us. Just like the plant needs to be healthy for the sap to flow to all parts of the plant, we need God's spirit to flow through us. It's His spirit that protects and guides us.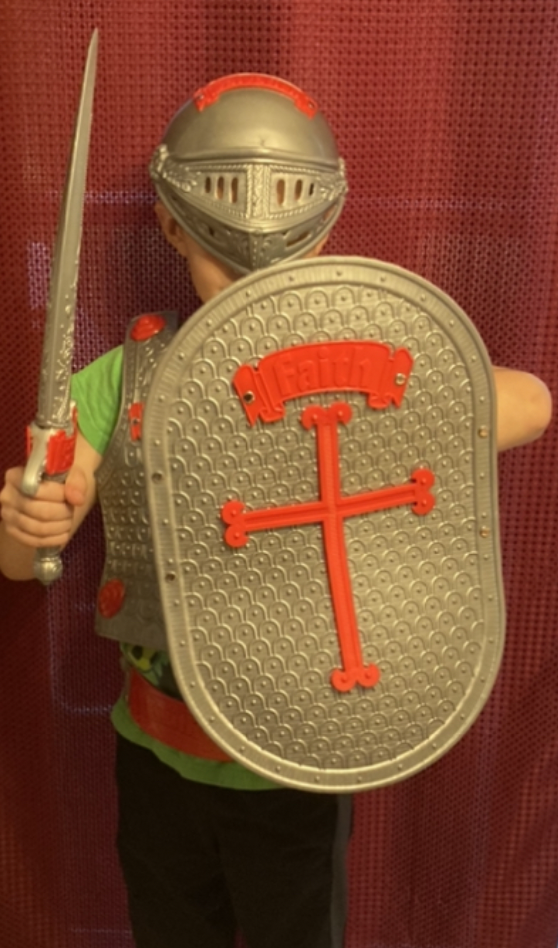 ---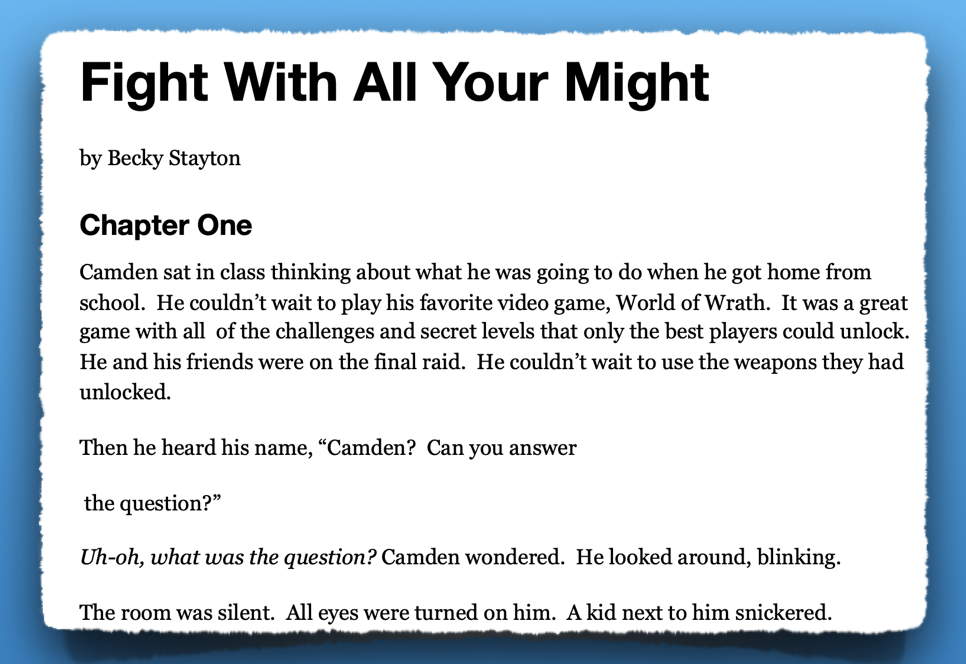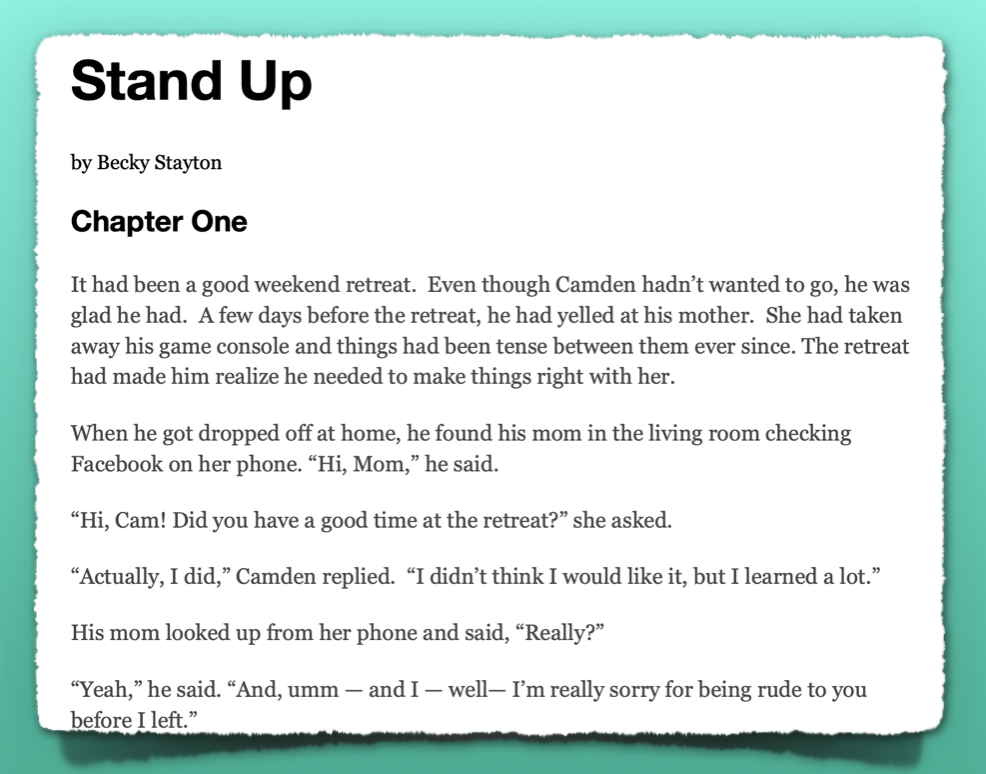 Click below for the full Prayer Point Lesson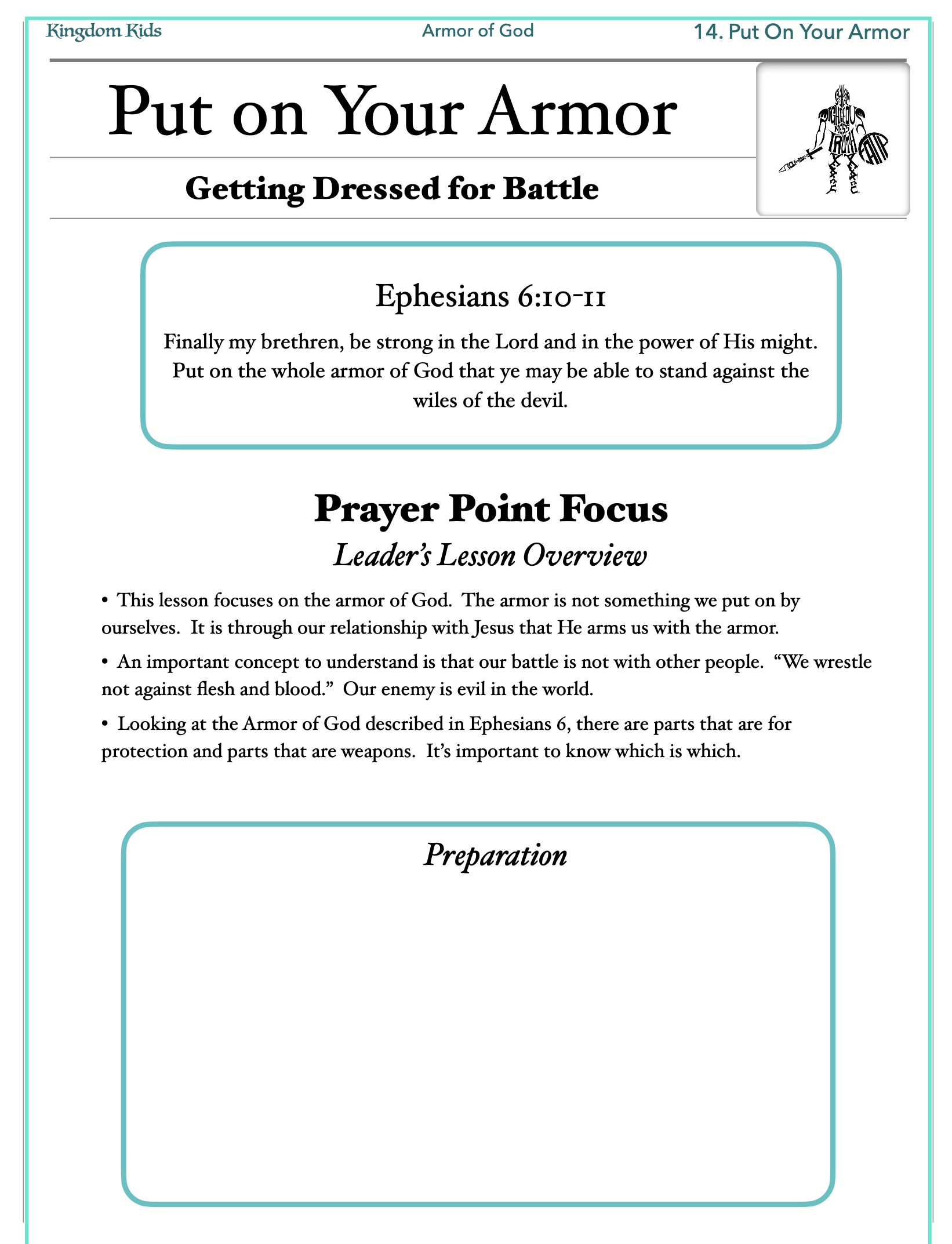 If you need any other ideas for the Armor of God lesson, here's a Pinterest board. https://www.pinterest.com/beckys60/armor-of-god/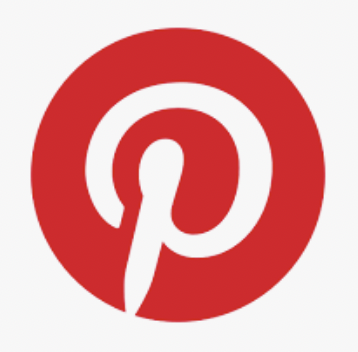 Here is an activity you can do with the Sword / Word of God.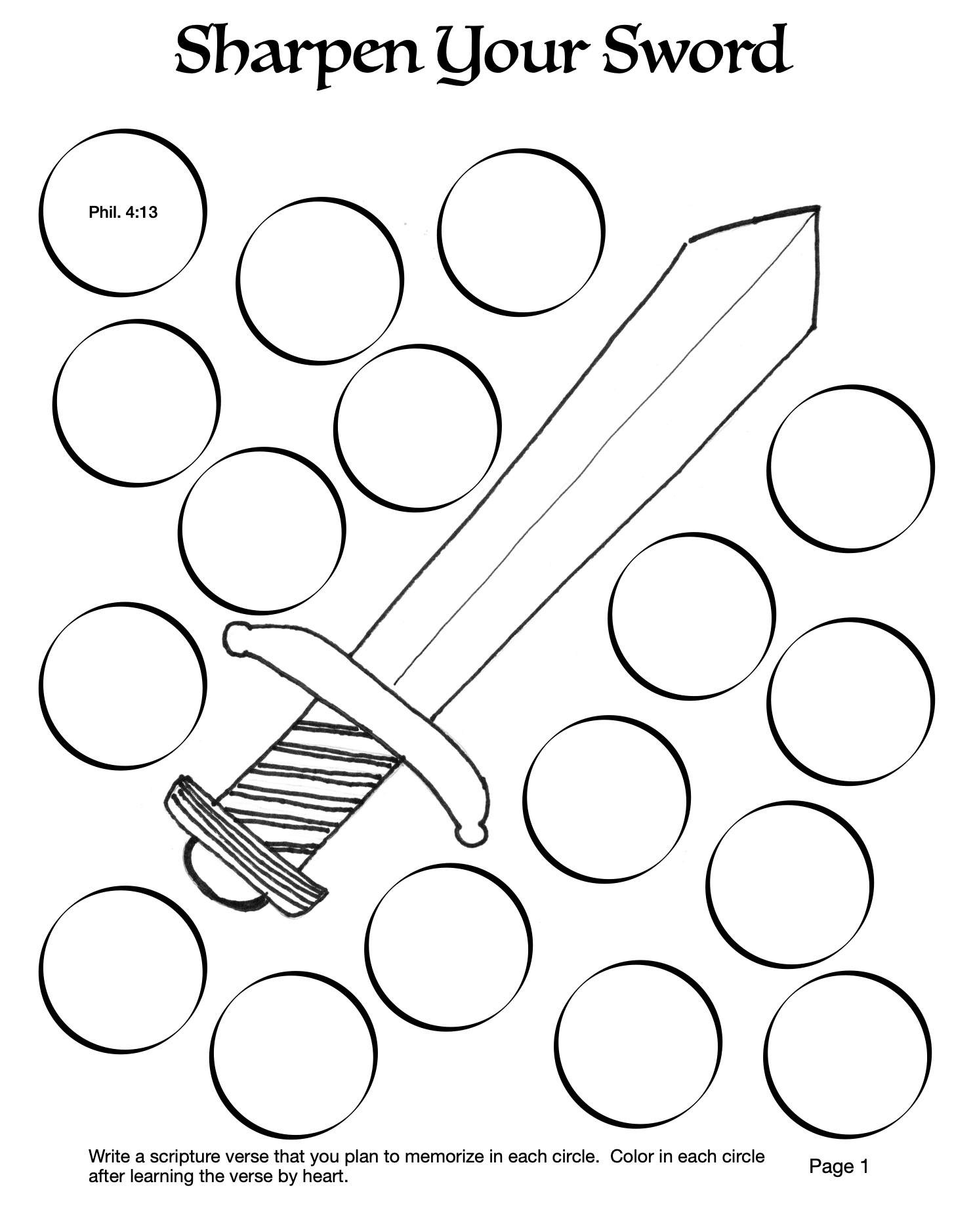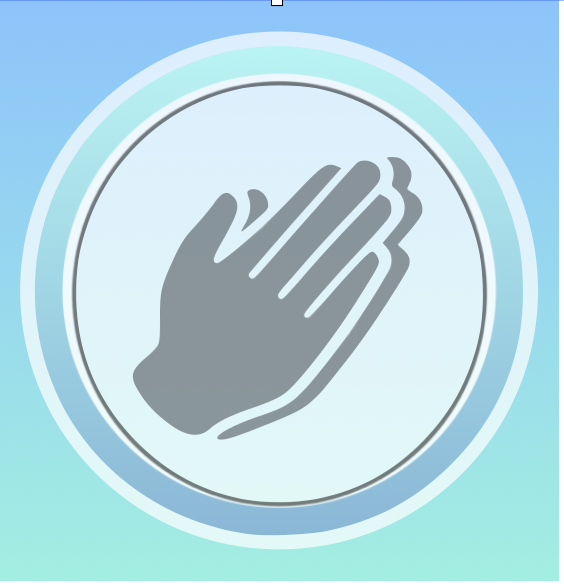 Prayer Challenge
When there are challenges in your life, remember to pray and ask God for His Spirit to help you. What armor do you need? Maybe remembering God's truth instead of lies will help. Maybe declaring God's word as the Sword of the Spirit would help. Maybe walking in peace is the best choice.
Always remember that hard things in this life are not against people. When everything seems to go wrong, go back to I. P.R.A.Y. to get that armor tight and fiery dart proof!
---
We would love to hear from you,
your ideas, and experiences.
and send us an email and / or subscribe
to get updates.