Pray for those who are lost
In the parable of the lost sheep, the shepherd goes in search of the one who went astray. We are all important in the Kingdom of God and when one of His followers gets "lost" He goes is search of them.
As Kingdom Kids, we can take to heart the pledge that says:
Now I'm a Kingdom Kid
And I want to share with you,
The message of His Kingdom
So you can be one, too!
Part of sharing His Kingdom with others is praying for those who may be lost for one reason or another.
---


Click below for the full Prayer Point Lesson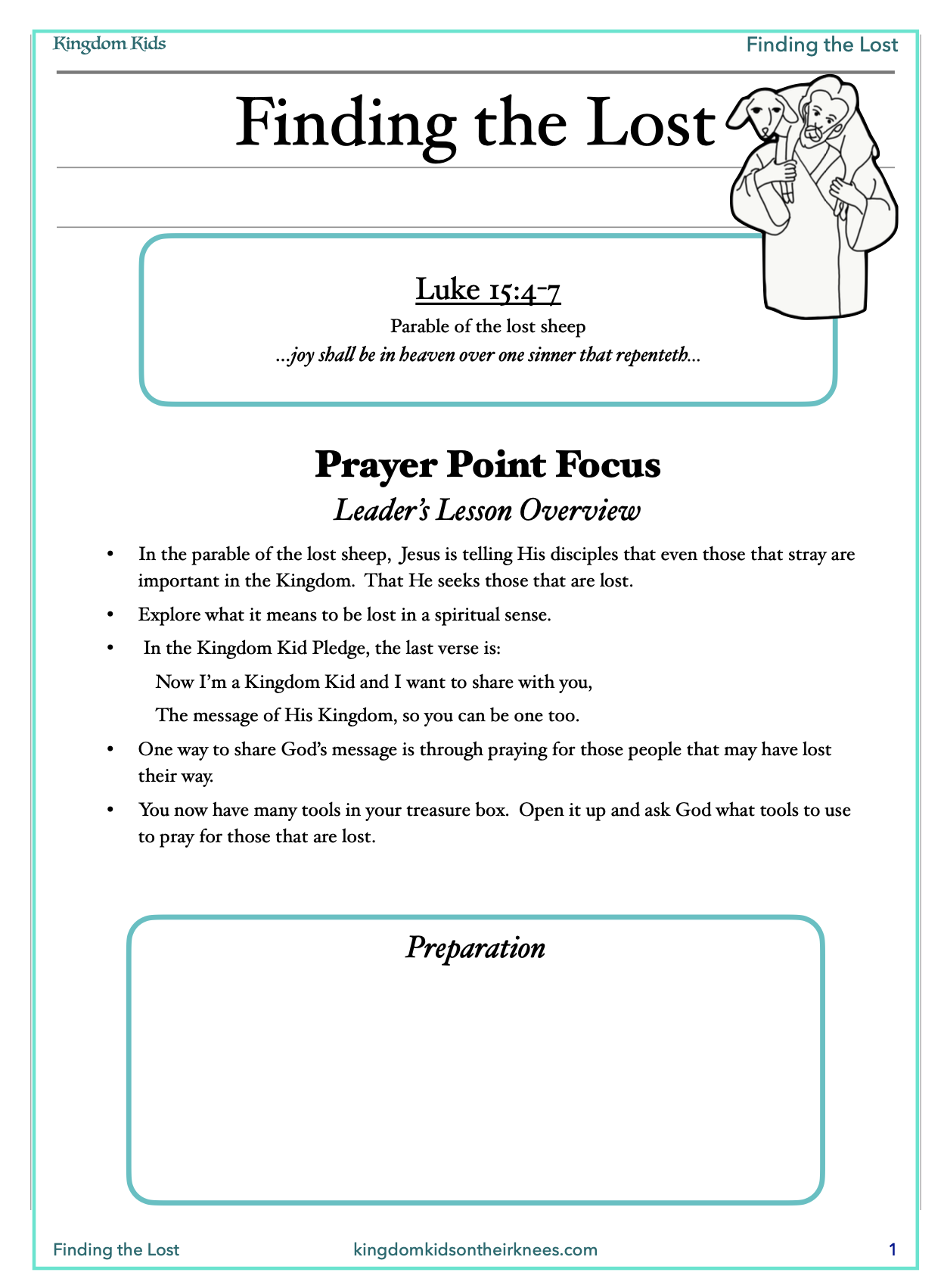 This video is great for the leaders and the parents: https://youtu.be/yUjpxwN4dfM
---

Prayer Challenge
During your family prayer time, focus some of your prayers are those who are lost and need to find their Shepherd.
The children now have learned many prayer points. Review them and ask God what tools and scriptures to use to pray for those that are lost. Practice listening for God's direction in how to pray.



---
We would love to hear from you,
your ideas, and experiences.
and send us an email and / or subscribe
to get updates.