Testimony
In 2021 I was asked to use some of our Kingdom Kid materials for a Vacation Church School. I prayed about it and the words "Let Us Pray For One Another" came to my mind. I was disappointed. I had hoped for the Armor of God or something like that. As I looked up the hymn and read all of the verses, I realized how it fit everything that the Lord had already given us with the Hand of Prayer, the lessons of the plant and so much more! God was way ahead of us and giving us exactly what we needed when we needed it. Such a good God!!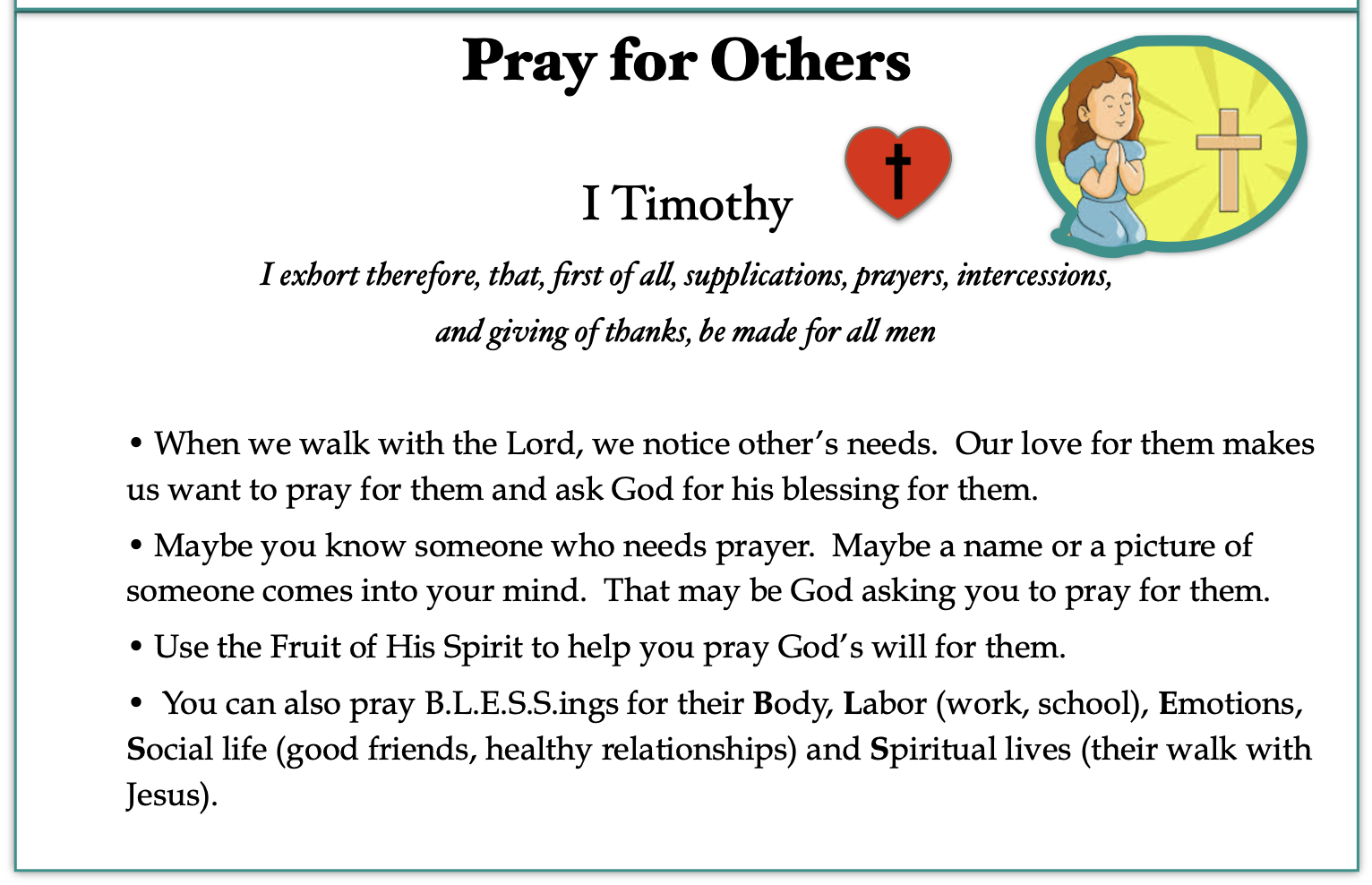 He WANTS us to ask! Kingdom Kids was HIS idea! We get to partner with him in prayer. That is such an exciting concept!
For more info about this, look at Chapter 4 in the KidsGap book.
---
This is a really good video about praying for others.
It is not really geared for children but it gives a good understanding.
Here is a song
we made up for a Vacation Church School
to remember Ist Timothy 2:1
Click below for the full Prayer Point Lesson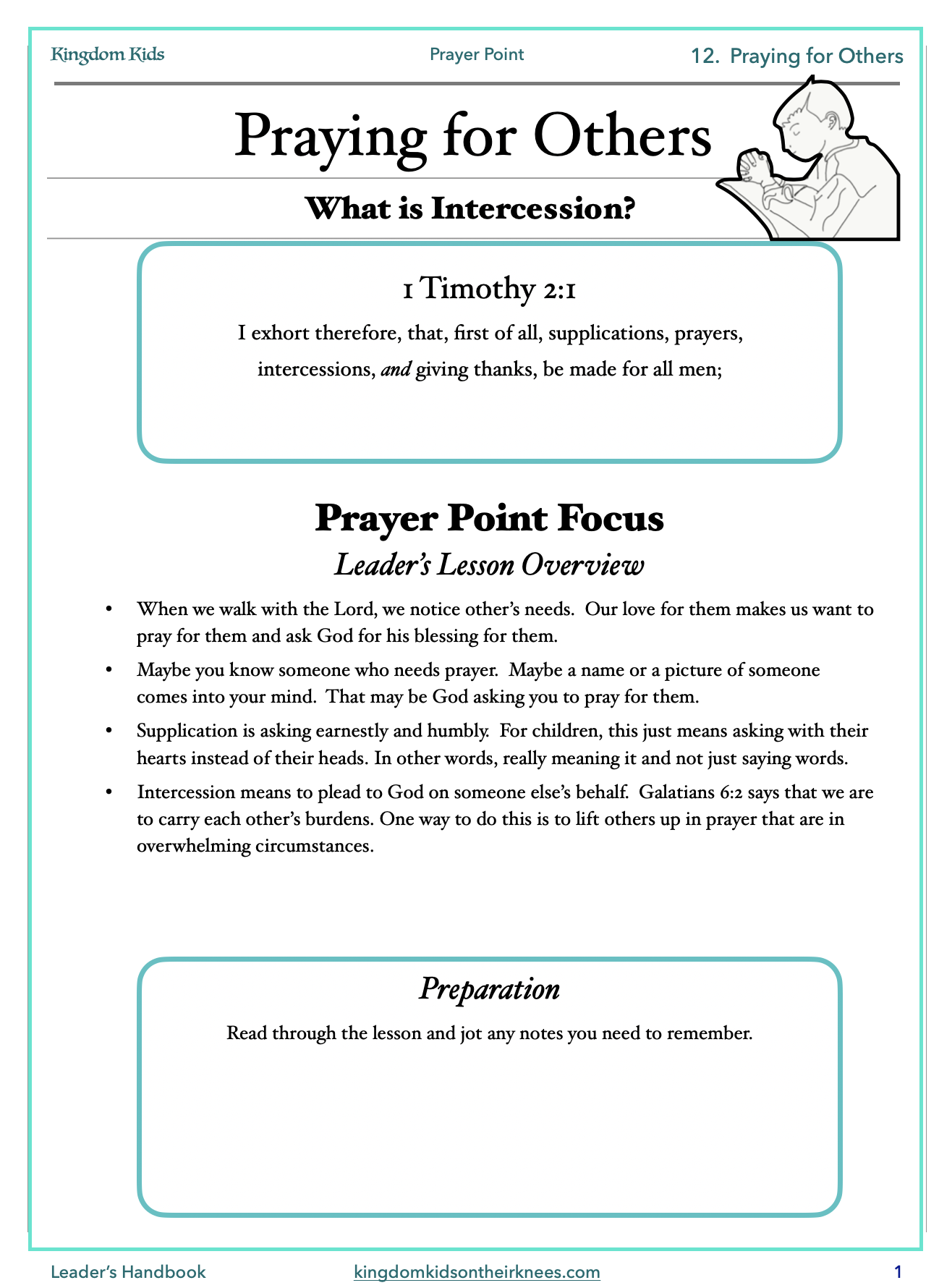 Prayer Challenge
Continue to P.R.A.Y. while listening and thinking, "What does God want?"
Listen and pray for others using scriptures or however God leads you when you listen.
---
We would love to hear from you,
your ideas, and experiences.
and send us an email and / or subscribe
to get updates.