Before you get started:
Begin
with lots of prayer
Start with personal prayer and children in whatever groupings you choose. Though these lessons are more for elementary aged children, if this is at church, we sometimes begin with all of the children and then break up into younger and older age groups for the lesson part. If you are using this in your family, the whole family can be involved.
What's a Prayer Point?
"Prayer Point" just means an idea about how to pray. Jesus gave the Lord's Prayer as a pattern of prayer. The first Prayer Points will be exploring this pattern. As you go through the Prayer Points with the children, their understanding about prayer and how to pray will grow deeper.
Prayer Points are lessons about prayer. The materials in these lessons should be used in bite sized pieces for Family Worship or in a group setting once a week. There is usually more than can fit in one session. Use what works best for you.
More Like a Lab
Kingdom Kids should be more like a lab than a class. The leaders or parents are the facilitators to lead the children to prayer. The more you can all discover on your own with the Holy Spirit as your teacher, the more it is going to make a difference in lives.
There is a Kids' Page for most of the lessons. You can find them under the heading "Lessons." That page has some of the same Prayer Point Lesson in kid friendly format. You can use it at home with your children or in a class setting.
---
Prayer Point Lesson 1.
Who Is the King?

If we are in fact Kingdom Kids, then there must be a King.
How are we able to be kids of the King?
It is, of course, by choosing Him (Jesus) to be our King.
Knowing who He is and who we are is a fundamental
building block to prayer.

---
Click below for the first Prayer Point lesson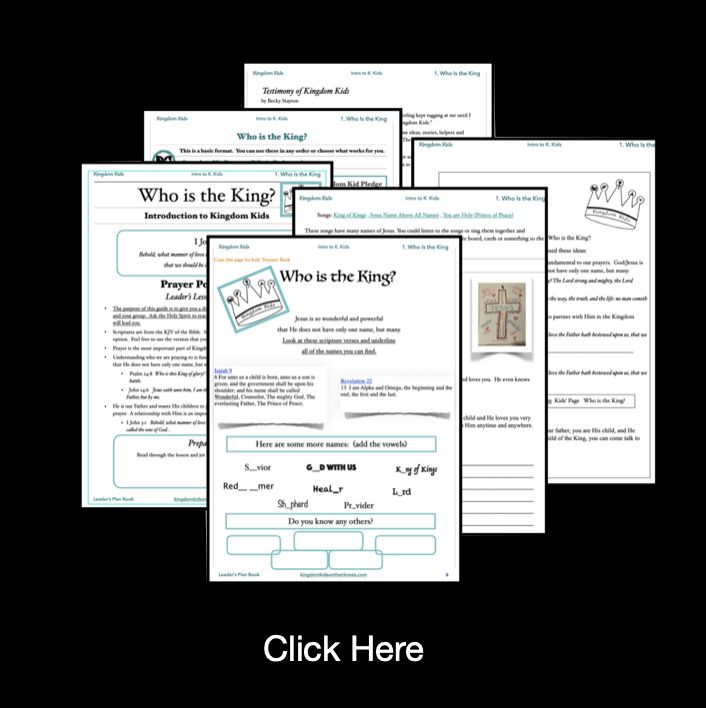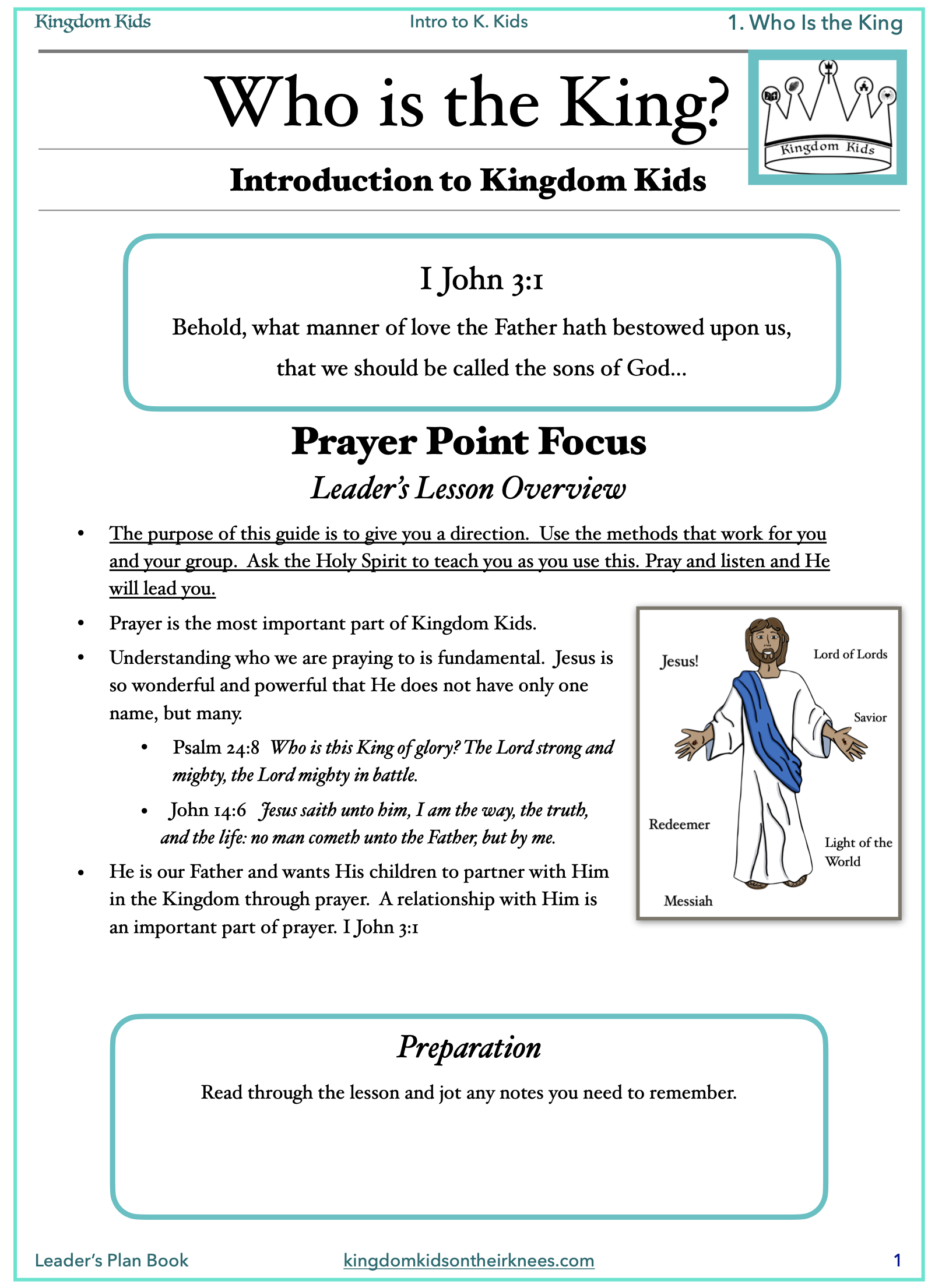 For a shorter version of the lessons
go to the Extras page / Booklets
https://www.kingdomkidsontheirknees.com/lessons/k-kids-lesson-booklets?c=extras
These can be used in classes, retreats, VCS, congregations, etc.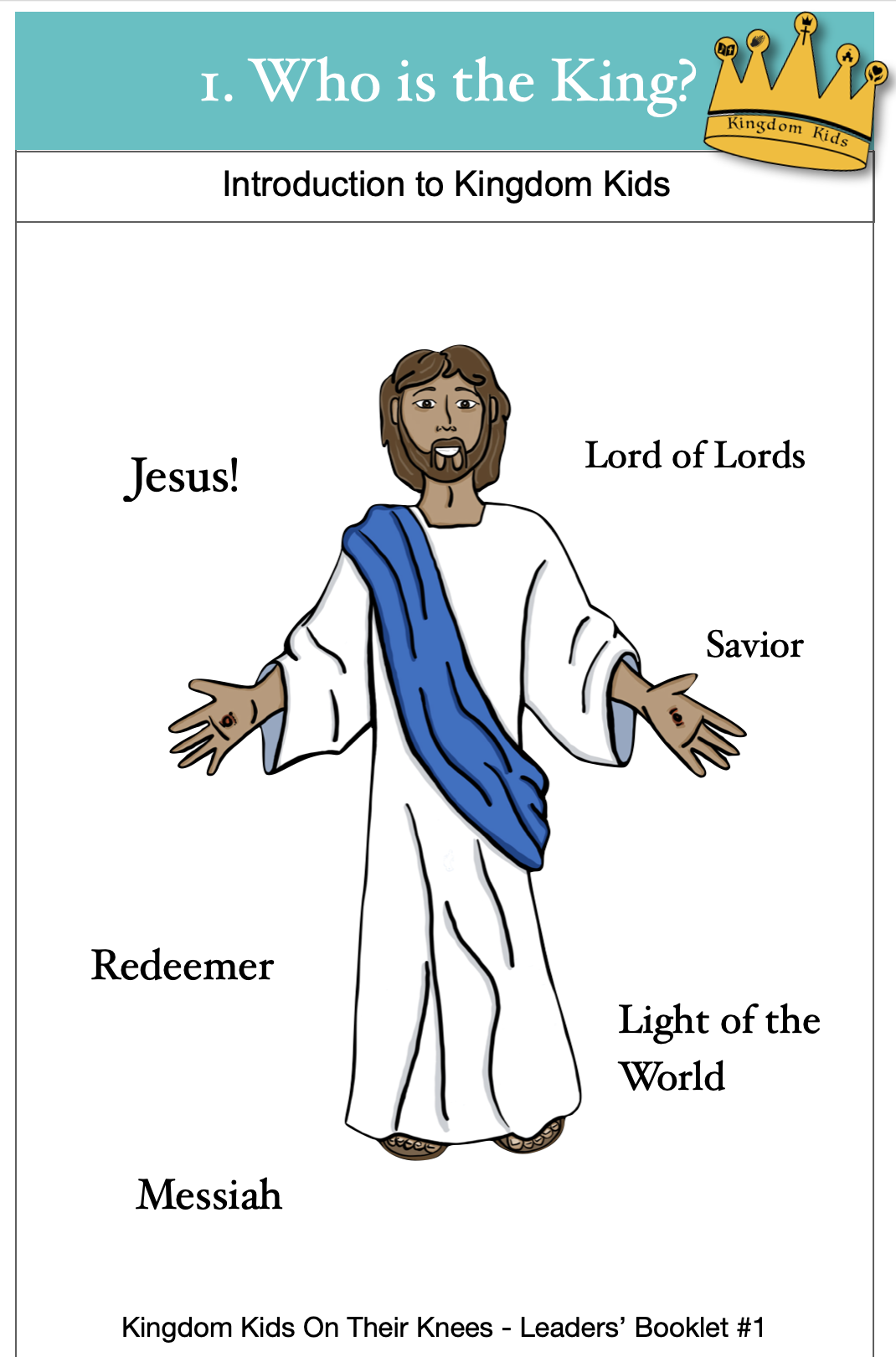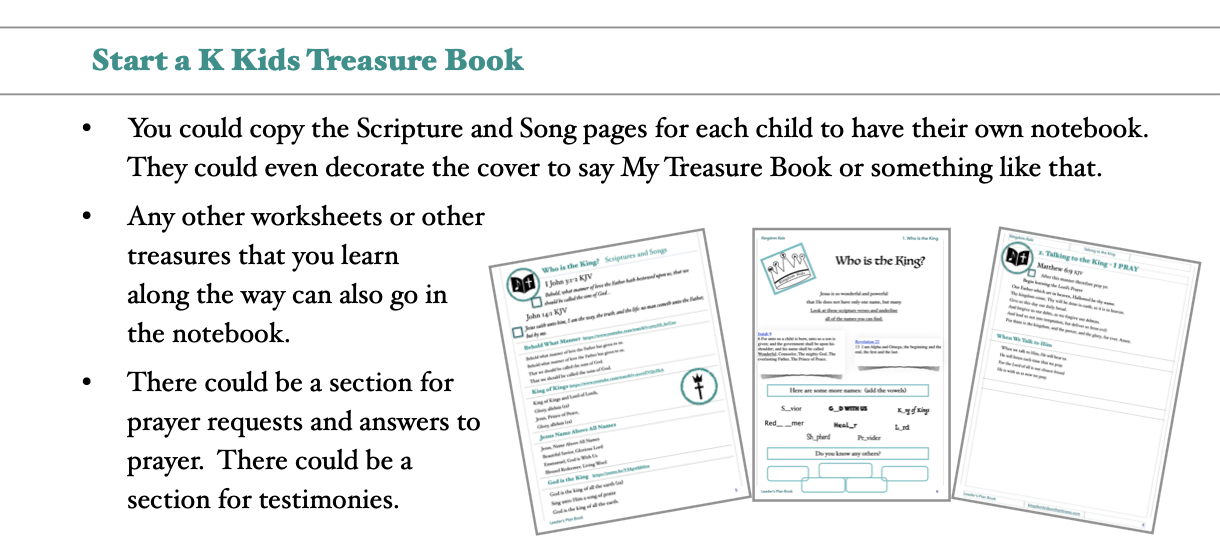 As children learn the new scripture(s) they can check them off on their Scripture and Song page.
---

Prayer Challenge

When you pray, remember that He is your father, you are His child and He loves you very much. Since you are a child of the King, you can come talk to Him anytime and anywhere.


---
We would love to hear from you,
your ideas, and experiences.
and send us an email and / or subscribe
to get updates.