When I first understood that God was calling me to children's prayer ministry, I finally said, "What do you want me to do?" The thought, "Kingdom Kids," came to my mind.
"What is Kingdom Kids?" I asked.
I had never heard of Kingdom Kids before. Since then, I have learned that there are A LOT of groups called Kingdom Kids! I guess we are just one of them.
But, back to the question, "What is it?" The answer was not immediate. But, over time it became more clear. Little by little, ideas started flowing and things started to happen. The Lord brought everything together and has continued to reassure us that the prayers of His children are precious to Him.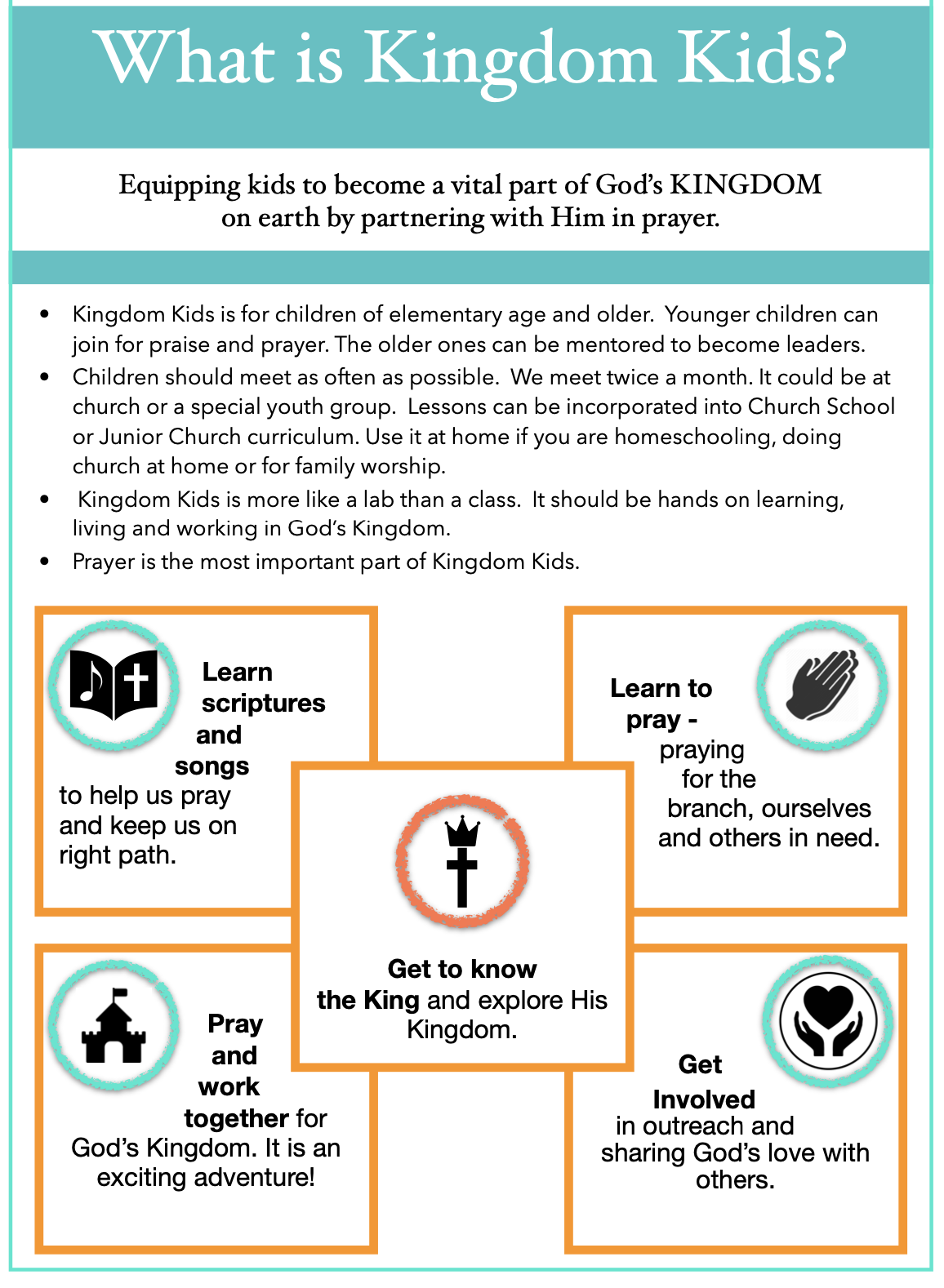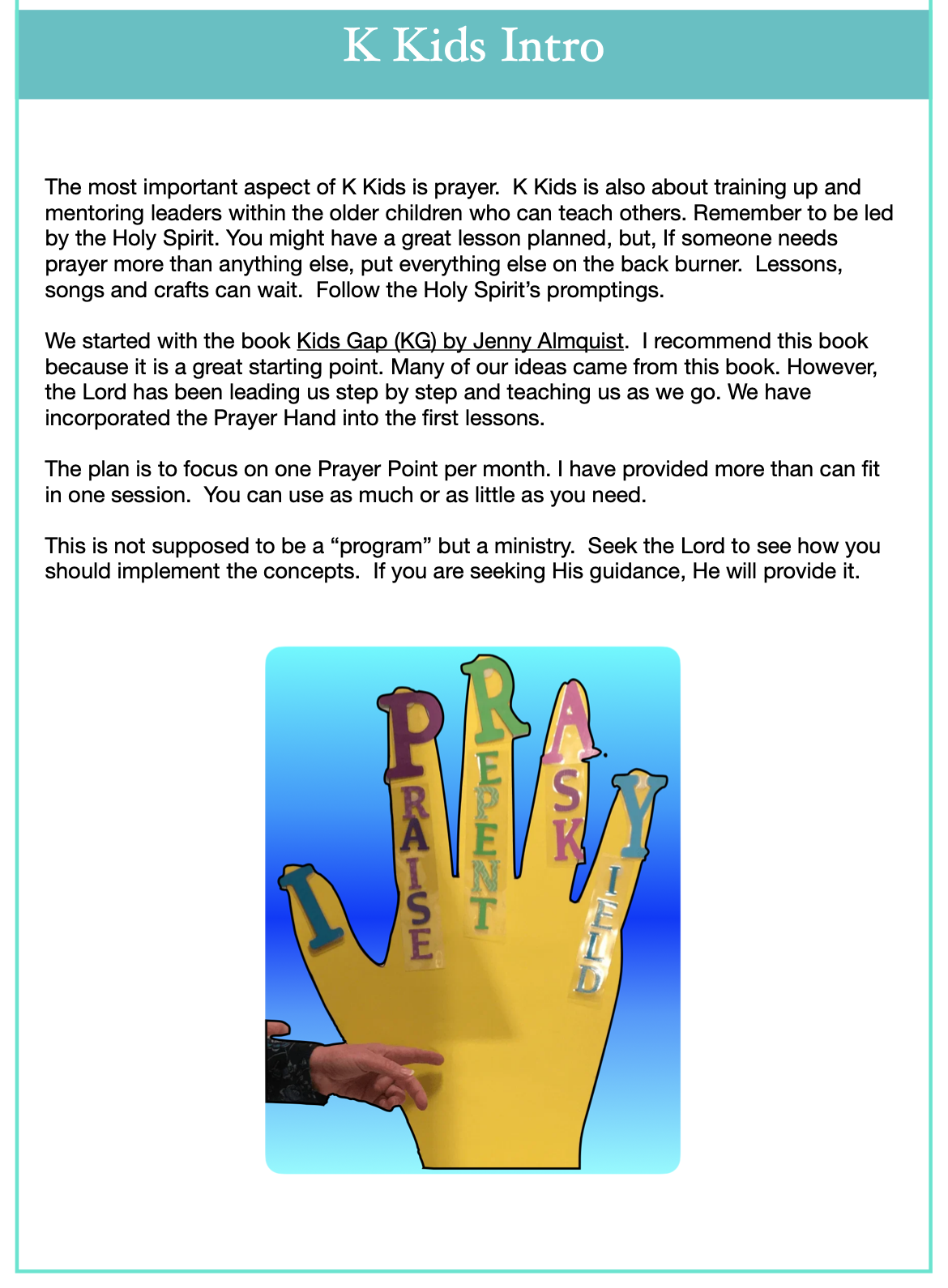 Kingdom Kids is available for leaders or parents from any Christian denomination. Doctrine is not an issue.
Focusing on God's love for us, our love for Him, and prayer are the primary goals of Kingdom Kids.