By Becky Stayton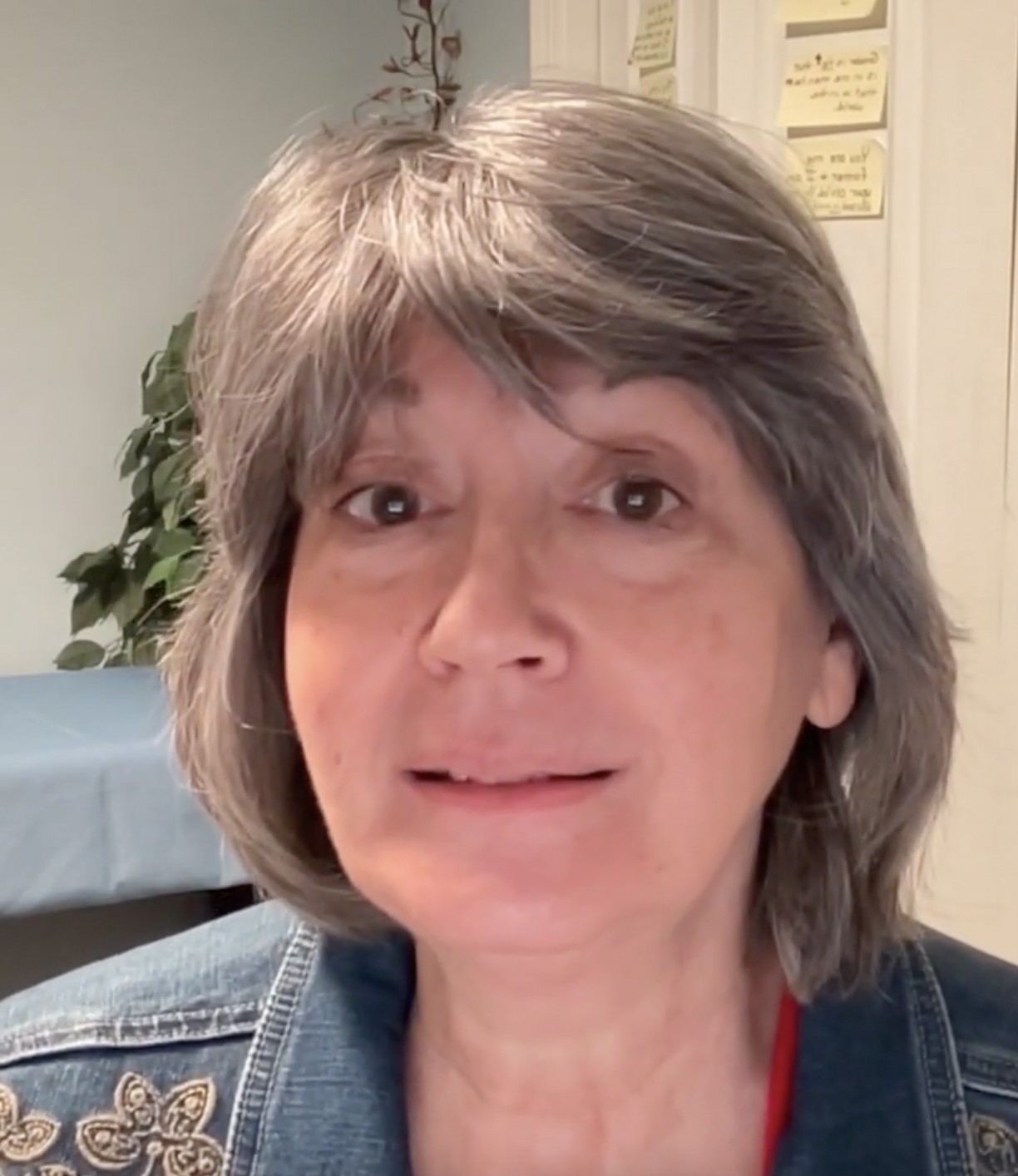 I am a mom, a grandma, a reading teacher, the wife of a wonderful husband, a student of the scriptures, a pray-er and most importantly, a child of God. For many years, I have been praying, studying prayer, teaching and leading prayer groups. The more I pray and learn about prayer, the more I realize how much more I need to learn. And yet, the Lord keeps teaching me and encouraging me to teach others.
In the fall of 2018, the Lord started putting a burden on my heart for the kids of our branch, elementary age and older. As a parent and grandparent, I know there are many distractions that lead our children away from God. I felt like they needed a way to be more grounded and make it through the tough years ahead. At the time, I had no idea what 2020 would bring!

I felt God's call on my life but I felt too busy to add one more thing to my plate and so I resisted Him for a while. One day, I was reading my scriptures and going through an inner struggle. I could feel the Lord wanting me to relinquish my will and fears to him, but I didn't want to. As I was struggling with this, I looked down and the scripture in the 4th chapter in Mark these scriptures popped out.
"Peace, be still."
"Why are ye so fearful?
How is it that ye have no faith?"

And later in chapter 5, "Be not afraid, only believe."
His Spirit washed over me and I wept. I told him I would trust Him.

As I relinquished my will to His will, ideas started flowing. He gave me the name Kingdom Kids, the basic format and a Kingdom Kid Pledge. The pledge came while I was sleeping, in the wee hours of the morning.

Next, the Lord started giving me stories to write. I would be given the beginning of the story but I would not know the rest of the story until later when He inspired me to continue the story.
More miraculous things kept happening until I was absolutely convinced that this was of God. Everything fit together like a puzzle. Over and over he prodded and guided. He brought others with testimonies of the need of this ministry.
We began small, in our church and then later had a few events where we invited others to come. But, it all came to a screeching halt when Covid-19 hit.
In June of 2020 I had an experience after we had been in quarantine and isolated all winter. God's spirit said inside my heart, "Come. Invite the kids, youth helpers, and adults and I will be with you." I felt like He told us to use the outdoor space at church and He would meet us there. We started, not knowing exactly what we would be doing or teaching. He led us step by step all summer. At the end, we could see how He led us through. Again, it was like a big puzzle. He would fill in the pieces as we trusted Him. We explored the Lord's prayer subject by subject. We likened our prayers and relationship as nourishment to the growing plant of the Holy Spirit. That is not a new concept. It is all through scripture. But, we did not plan it out. He brought it to our experience as we trusted in Him. Not only that, but it mirrored the preparation for a Solemn Assembly that was coming up!

In this day and time in which we live, it is increasingly more important to be valiant in prayer. Since this is the Lord's idea, not ours, it must be important. I feel a huge urgency to be "Rooted and Grounded" that we may not be tossed about by the days that are upon us! Our children need to know that the power of God is available to all, old and young of those that seek Him.
The conditions in the world are so different now than even a couple of years ago. I know I don't have all of the answers, but I am trying to follow the Lord's leading and share a few ideas and experiences with you to help the children in your care develop a deeper prayer life. We need prayer now, more than ever!
Many others have helped and prayed this ministry into being. This has been an exercise in listening, obeying, getting off track and then back on again. We know that this is the Lord's work with His kids and we pray for each of the kids, parents and leaders that they will draw closer to the Lord Jesus and His Kingdom through prayer.
See https://www.kingdomkidsontheirknees.com/about-1/kingdom-kids