Kingdom Kids is about kids and prayer. Plain and simple. God is calling His children (young and old) to partner with Him in building up His Kingdom.
These are just ideas that we have used and are continuing to develop. Nothing is set in stone because the Holy Spirit is constantly teaching us to go deeper and draw closer to Him in the process.
We offer these ideas to you and the children in your care.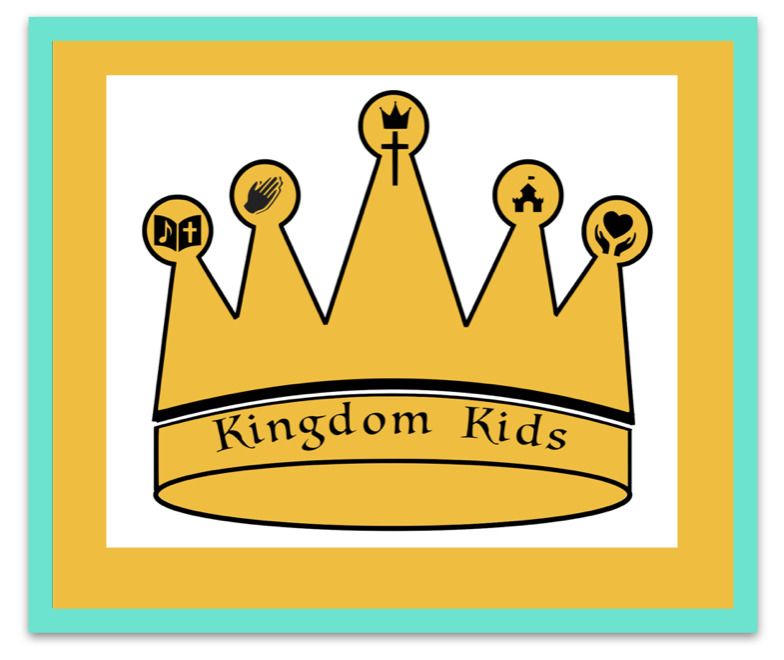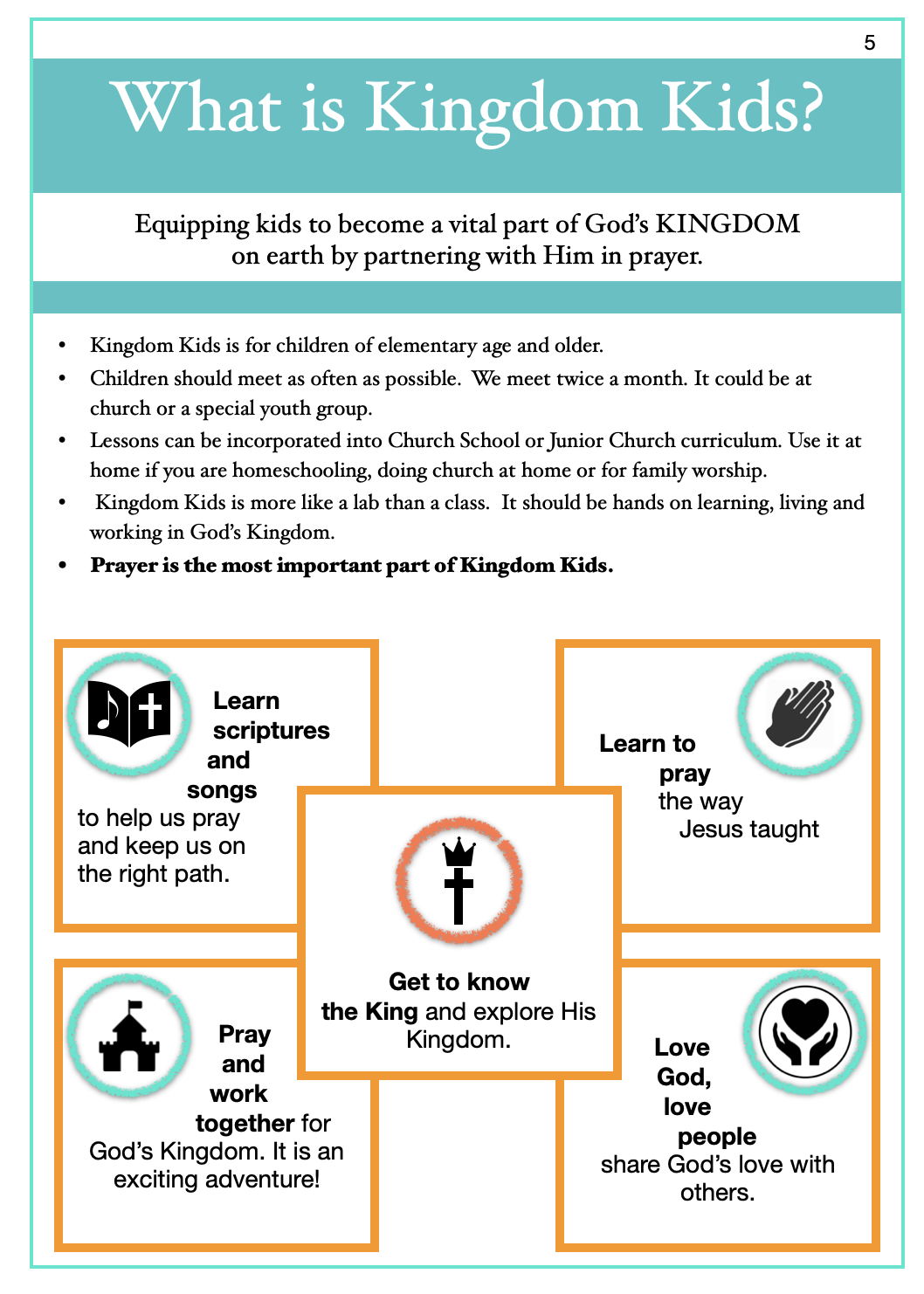 See K Kids Foundation
Kingdom Kids is for children's leaders or parents from any Christian denomination. Most of the scriptures come from the King James Version of the Bible. You can use any version you desire. Focusing on God's love for us, our love for Him and prayer is primary focus of Kingdom Kids.